How to Find the Right Pop Up Camper for You
Are you looking for a pop up camper rental or even buying one? But aren't sure where to start? We were in that same situation not long ago. So we have put together some things you should consider when looking for your pop up camper.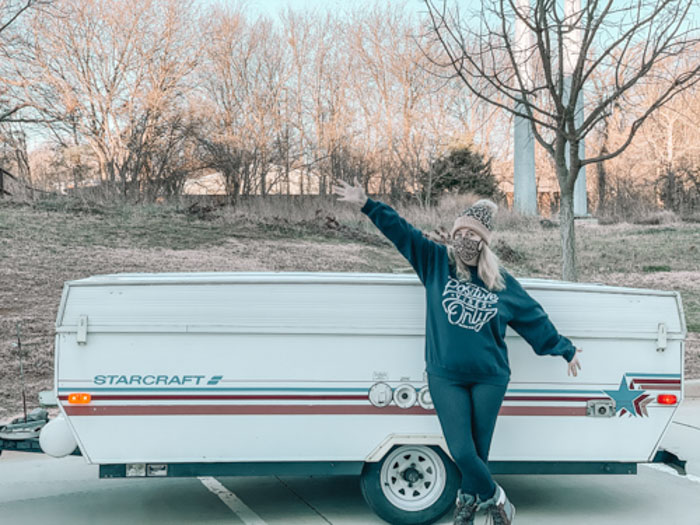 Weight of Pop Up Camper:
The weight of the pop up camper is probably the most important thing to consider. Pop up camper weight can vary by a lot by make and model. First you need to find out how much the vehicle you are planning to use can tow. A simple Google search will get you all the info you need on towing capacity. You will also want to make sure you allow some weight for your camping supplies. A general rule is to take your vehicle towing weight capacity and take off 20%. For example our Honda CRV towing capacity is 1500lbs. 80% of that is 1200lbs. So we knew we had to buy a pop up camper that weighed 1200lbs or under.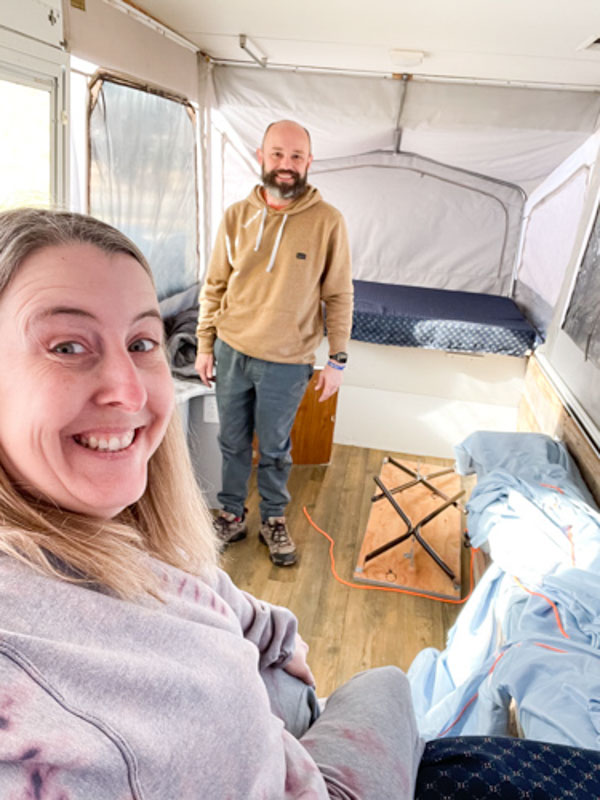 What Do You Want in a Camper:
The next thing you should consider is what do you want in it? Some models have a sink, refrigerator, toilet, and a shower. But you may not want all of those features. For us having a sink, toilet, and a shower in the pop up camper wasn't a huge deal. But we wanted a refrigerator. We honestly didn't care that ours had the sink, stove and toilet taken out because we found that we wanted the extra space for storage and seating.
There are plenty of work arounds for these and we can use that space for other things. But for others those things are at the top of their list. So you need to figure out what your "must haves" are. That will help narrow your search down even more!
Here are a few work arounds we found that many people love and use in their campers. These are just a few examples and we will have a complete list for you soon.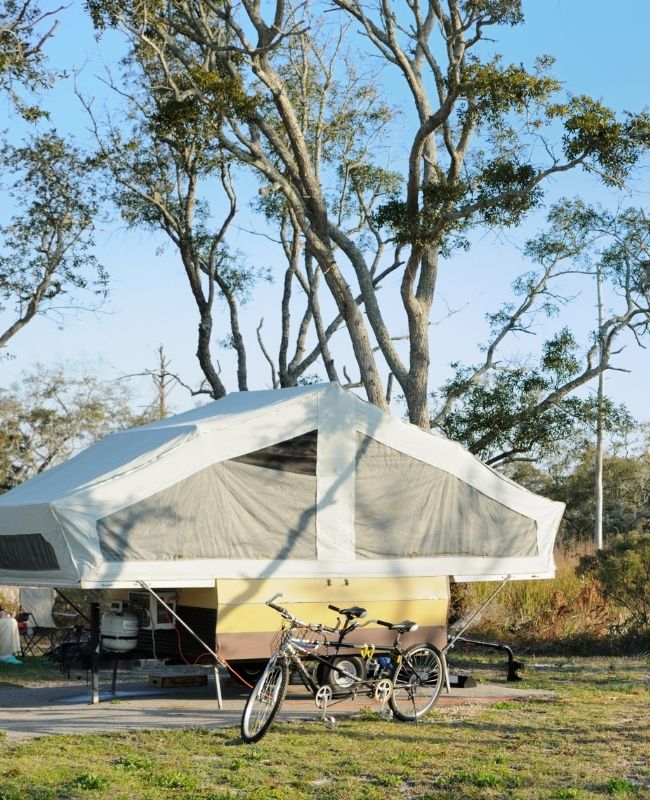 What to Look for When Buying Used:
If you are thinking about buying a pop up camper used, there are some things you will want to consider. When looking for a used pop up camper we found the best deals on Facebook Marketplace. But you should know that people aren't always honest on there. The first person we talked to told us nothing was wrong with it. When we got there it smelled horrible, had holes in the canvas and had lots of water damaged. That was an easy one to say no to.
We did find our little 1991 Starcraft StarFlyer on Marketplace from a sweet couple who were just looking to upgrade. Thanks to a few Facebook groups we were able to go in knowing what to look for! Now we are going to share it with you. So here is our checklist:
Check the frame underneath for cracks and corrosion.
Have the seller open and close it while you are there to make sure it does so smoothly.
Check all the electrical things such as the fridge, brake lights, AC, stove, heater, etc all work.
If there is a valance, lift it up and check under it all over. Make sure there isn't any rotting on the lift supports. This is a common occurrence.
Check under the mattresses to make sure there is no rot.
Check the roof for any leaks or spongy spots.
Make sure the floor doesn't have any spongy spots.
Make sure you don't smell any mildew or mold.
Check the corners (ceiling and floor) really well. This is common place for the worst damage to be.
Check the tires. Don't forget the spare.
Have them show you set up and take down. Make sure it goes up and down smoothly.
Pop Up Camper for Rent:
Another great idea is looking into pop up camper rental. This is a great way for you to "test drive" a pop up camper. There are a couple of sites that can help you find a pop up camper rental near you. Outdoorsy and RVshare
Cover for Pop Up Camper:
Now that you have bought a pop up camper, you'll need a place to store it. I would recommend getting a cover for it. It doesn't matter if you are storing it inside or outside. Of course it's always a good idea when storing it outside because it protects it from the elements. But you don't have those same elements inside so why a cover? Well 1st of all someone will inevitably sit there drink on it. And it's a good chance that drink will spill if your friends are like mine! It will also keep it from getting scratched up when you are moving things by it. Here are some that are on Amazon.
We plan sharing our pop up camper renovations with you and we would love for you to join our FACEBOOK GROUP for updates, articles and giveaways.
Check out some of our other camping articles
Facebook Groups You Should Join:
How I Earn Free Camping Gear:
Your're probably thinking yeah right, there is no way I can earn free camping gear. That's ok I was skeptic too, til my mom was like no this works! I mean who is going to tell mom she is wrong? So While you're looking at Oklahoma Waterfalls check this out too.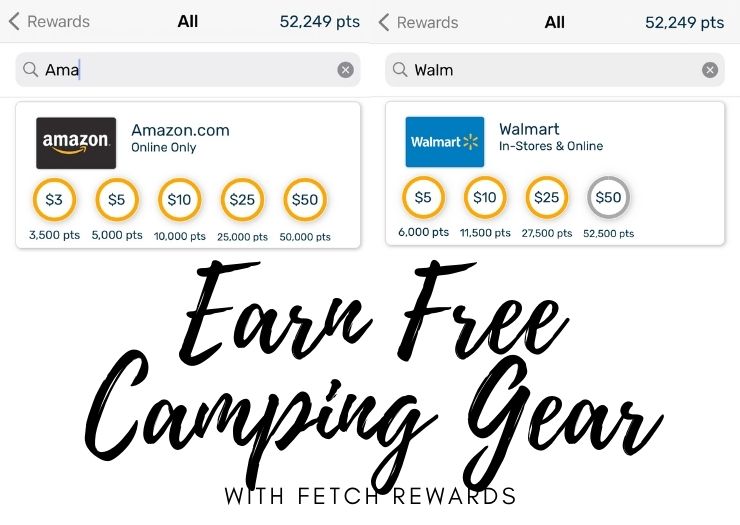 So basically all you need to do is download the Fetch Rewards app and enter the code: EF9PC and scan any grocery, hardware store, pet store or gas receipt within 7 days and you will get a bonus of 2,000 points. Grocery receipts can be up to 14 days old. You will get points for every receipt you scan and bonus points for certain brands. Then you can redeem those points for FREE gift cards like Amazon, Walmart, Cabelas and many more! As you can see I have enough points in my account right now to redeem for a FREE $50 gift card!