Best Luxury Travel Gifts for Travelers
Traveling can be one of the most rewarding experiences in life. It broadens your perspective, introduces you to new cultures, and allows you to see the world in a whole new light. But let's be honest, it can also be exhausting. Long flights, road trips, and crowded airports can take their toll. That's why we've put together a list of the best luxury travel gifts to help make your next trip a little more enjoyable. From comfortable clothing to helpful gadgets, the perfect gift will make sure you're well-equipped to handle anything your travels throw your way.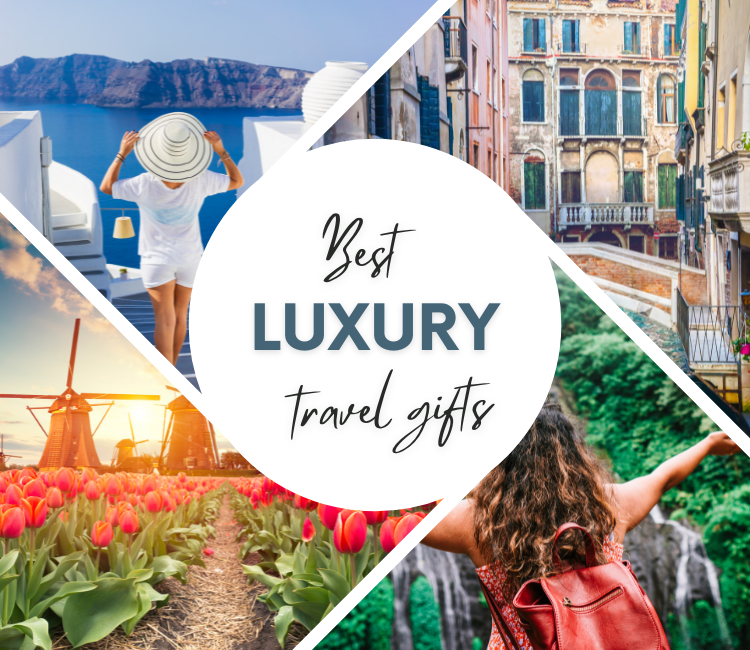 Our Top Picks:
See a few top gift ideas for exploring the great outdoors, enjoying a weekend away, or even tailgating at home! Don't miss checking out these amazing outdoor gift options.
Travel Clothing: 
Travel clothing is perfect gift idea for the fashion-savvy traveler who wants to look good no matter where they go. Luxury travel clothing is both stylish and comfortable, making it ideal for long days of sightseeing or relaxing by the pool. Brands like Tumi and Away offer beautiful bags and luggage to keep clothes less wrinkled in your suitcase, so you'll always arrive at your destination looking sharp. eddiebauer.com has some great wrinkle free options like the "Departure Ankle Pant" and women/s "Departure Blazer". If you need a smart dress for travel check out everlane.com. Nordstrom has an amazing wrap.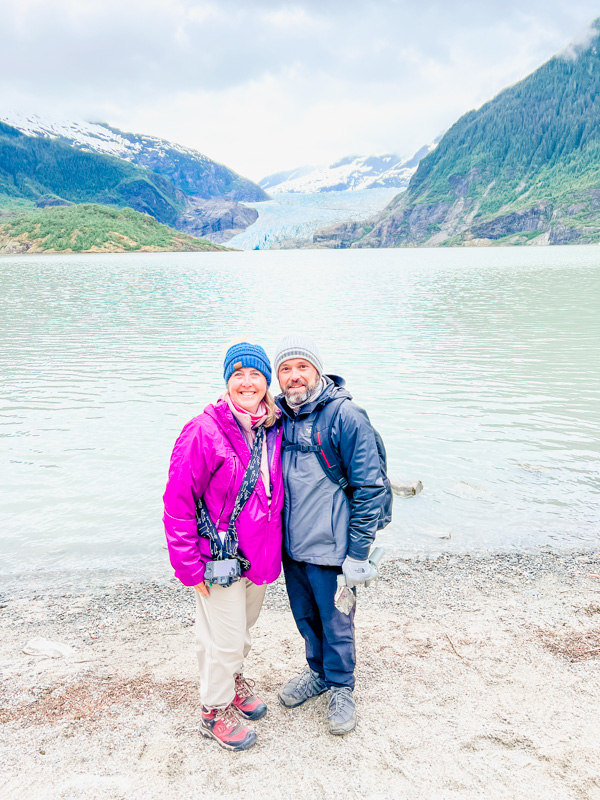 These are great wrinkle free options that keep you looking stylish and not like you are wearing pajamas. You can always give someone a nice gift card for shopping or even have the travel lovers make a wish list for the Holiday season.
Amazon.com has so many great options as well for things like maxi-dresses and jumpsuits. Make sure when ordering from a site like Amazon be sure to check reviews and sizing. Sizing is not always consistent. If you are wanting to gift something like this a gift card may be the way to go so the recipient can make sure to find the right size. A gift card for stores like Eddie Bauer or Nordstrom is sure to make a great shopping experience.
Travel Bags:
Another of our unique gift ideas for travelers is anti-theft bags. This is my personal favorite because there are so many styles to choose from. With the options available it's important to know what features you want in a travel bag. For example, I always have to have easy access to my cell phone and other mobile devices.
One great option we found is from Kohl's– we found it online. Check out the Travelon Anti-Theft RFID-Blocking Cross-Body Bag. The water bottle pocket on the side prevents leaks, and the main compartment has the RFID blocking that is important, but the strap and pocket are slash-proof. I really think this is a perfect travel gift for a woman who does a lot of traveling.
Helpful Gadgets: 
No traveler should leave home without a few helpful gadgets. These make some of the best gifts because you don't have to know someone's size! I know I sure could use a few of some of these when I travel with all of the family members. Portable chargers, international adapters, and noise-cancelling headphones are all essential for any journey.
If you're looking for a more unique gift, consider a portable speaker or e-reader. These items will come in handy on long-haul flights or during downtime in the hotel room. These are great ideas for folks who travel alone or even with kids. Frequent travelers may find that they have a hard time sleeping if they can hear noise in the hallways so look for things like noise canceling headphones, sound machines or earplugs for them. Great travel gifts are the ones that they are going to use time and time again. For the highest quality check out Bose's sleepbuds. For a great speaker option check out their Flex Bluetooth speaker, available in 4 colors
If you are looking for a portable charger we think Best Buy has some great options. The Anker Powerhouse 90 from Best Buy is one that will work for USB (contains 2) and regular United States wall outlet. It also contains a flashlight for emergencies where you're trying to conserve that phone battery and avoid using the flashlight. Works with: Apple, Android, PC, Mac and is compatible with iphone 12, iphone 13, Samsung S22, PC and Mac laptops.
If someone does a lot of camping or remote travel you might also look into getting them a solar powered, rechargeable charger. These are also great for theme park travel since you can clip it on to your bag or stroller and let it recharge itself in the sun as you walk from place to place. I also recommend keeping one of these in your car's emergency kit.
Generators: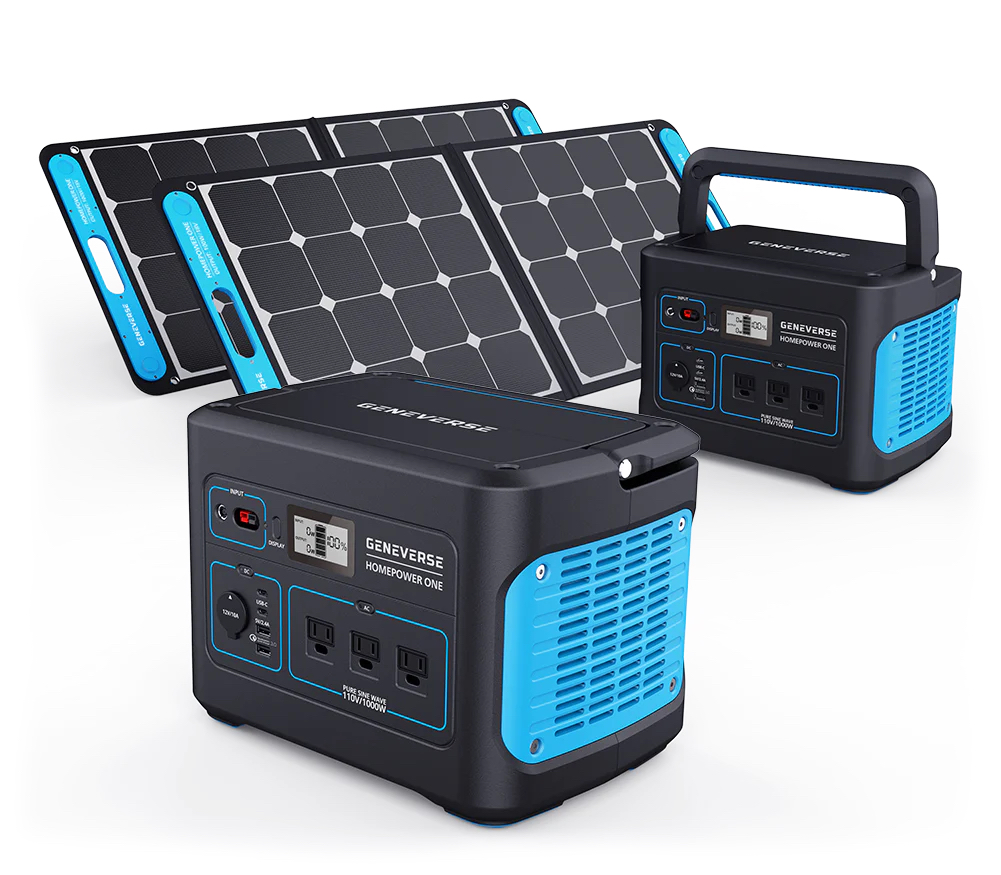 If you and your family RV, camp out or use cabins, a solar generator for additional power is an option that avoids using fuels – which aren't eco friendly and may not be allowed at certain camping areas. While this is an investment, it can work for the long term and give you an alternative to campground electrical service.
This is great for folks traveling by car, RV or taking a camper. Maybe even get one for your garage for storm season! For portable back up power and charging options you should also consider the Geneverse Solar Generator (HomePower 2 Series). Any of these are sure to keep all those gadgets charged and ready when away from home!
Gift a Travel Experience!
For something truly special, give the gift of unique travel experiences, especially for a special occasion. Sites like Viator offer once-in-a-lifetime tours and activities that you can book for your loved ones. Whether it's hot air ballooning in Cappadocia or helicoptering over the Grand Canyon, these experiences will create memories that will last a lifetime.
Stocking Stuffers and More
If the traveler in your life has everything already, aside from gifting money toward the next travel experience, you can also find small items they can use. I love a good water bottle and Welly has some with the option for personalization. I love the different colors to choose from– but also how you can add a name, you can use up to 10 characters and only in uppercase, but these Welly bottles turn out so cute.
Travel pillows and neck pillows are a must for a frequent flyer. Useful travel gifts make the best gift ideas so why not purchase the Go Neck Pillow by Ostrich Pillow.
They come with a travel bag and are made of memory foam to help keep your neck and spine from aching from sitting on a plane for a long time. Arriving sore can ruin a travel experience.
Your favorite traveler can be a hard one to shop for, especially when looking for unique gift ideas. While travel gadgets can be fun something more practical is a high quality toiletry bag. We love one we found from L.L. Bean. It is water resistant fabric and has a hook to hang it up and even a removeable shower caddy. We like the family size so everyone can have what they need all in one place, taking up less space of that hotel bathroom. You can also have a monogram added if you order before the Christmas rush!
There are so many things we can add to a list of the best travel gifts but we decided to just pick our absolute favorites, or the best of the best luxury travel gifts! Whether you're looking for a unique gift for the traveler in your life or just want to treat yourself to something special, any of these luxury travel gifts will do the trick. From stylish clothes to helpful gadgets, there's something on this list for everyone. So start planning your next adventure—and don't forget to pack your new travel essentials!
Awesome Oceanside Vacations
Check out some of these awesome oceanside vacation ideas.
FOLLOW US ON SOCIAL MEDIA
Don't forget to invite your friend's to our Facebook groups! We would also love to see your vacation pictures!