Looking for a fun and exciting outdoor activity to enjoy with your little ones? Look no further than the Free Kids Fishing Event at Cabela's and Bass Pro! This fantastic event, taking place on June 10th – 11th and 17th – 18th from 11 am – 3 pm, offers children the opportunity to learn about fishing, bond with family, and create lasting memories. What a perfect way to spend Father's Day! Get ready to cast your line and reel in some fun!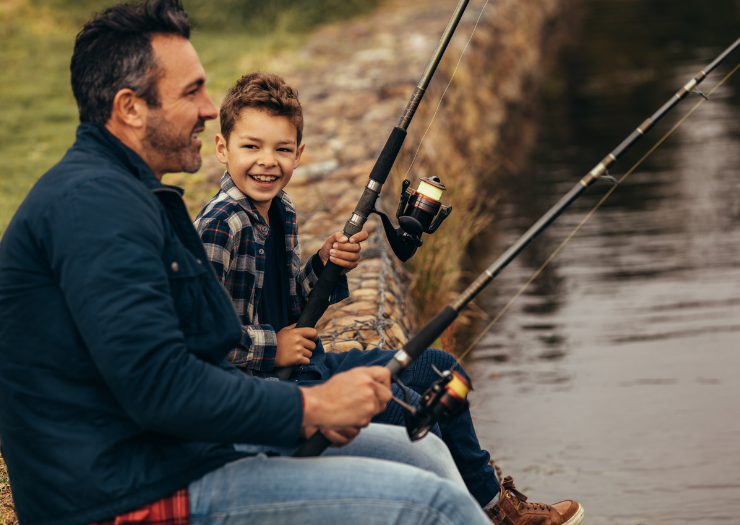 There will be many activities like, catch-and-release fishing ponds, free fishing photos, fishing swag, and more!
Equipment and Supplies: Don't worry if you don't have fishing gear! Cabela's and Bass Pro generously provide all the necessary equipment and supplies for the event. From fishing rods and bait to tackle boxes and life jackets, they have everything covered. This ensures that every child, regardless of their fishing experience or equipment, can fully participate and enjoy the event.
Catch and Release: Emphasizing the importance of conservation and responsible fishing practices, the Free Kids Fishing Event follows a catch and release policy. Children will have the exhilarating experience of catching a fish, but they'll also learn about the significance of returning it to the water unharmed. This valuable lesson promotes a deep respect for nature and encourages young anglers to be stewards of our environment.
If you're looking for a fantastic way to introduce your children to the world of fishing and spend quality time as a family, the Free Kids Fishing Event at Cabela's and Bass Pro is an ideal choice. With their knowledgeable staff, provision of equipment, and emphasis on conservation, these events provide a safe and enjoyable environment for children to learn, have fun, and appreciate the wonders of nature. Don't miss out on this fantastic opportunity to create lasting memories and foster a love for fishing in your little ones!
Family Destinations & Articles You Should Check Out
FOLLOW US ON SOCIAL MEDIA
Don't forget to invite your friend's to our Facebook groups! We would also love to see your vacation pictures!