Travel Tips for Pets- The Royal Dogs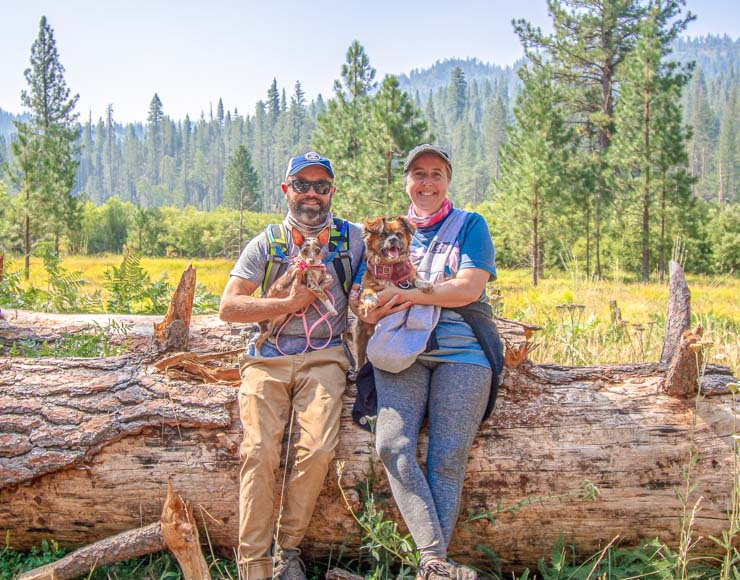 Most people think that traveling with pets get can be exhausting and expensive. If you do your homework and plan ahead you can make it an enjoyable vacation for everyone. Packing a pet travel bag has been a life saver for us. Here is what we learned traveling with pets. First you are going to have to decide are you going to travel by plane or by car. Traveling with pets can be a wonderful experience, but it requires some extra planning and consideration to ensure their safety and comfort. Here are some essential travel tips for pets:
Travel by Plane
If your traveling by plane you are going to want to check airlines with pet travel policies. American Airlines says you need to make reservations for your pets because they do not allow more than 7 pets on a plane. They also have certain guidelines for a dog travel kennel so you are going to want to read up on those policies ahead of time to make sure you have all the proper equipment for travel. I recommend a pet travel bag with soft sides when traveling in the cabin.
You will also want to make sure your dogs Immunizations are all up to date according to the airlines requirements. Before embarking on your trip, make sure your pet is in good health by scheduling a visit to the veterinarian. Ensure that your pet is up-to-date on vaccinations and has a clean bill of health for travel. You want to make sure your pet is in tip top shape and ready to fly. You might even want to get a nail trim while you're there. Make sure your pets have the proper id tags and label your pet travel bag as well. I would even carry a photo of your with your pet travel health certificate.
Consider booking direct flights as well as non-peak flights. With less people flying there may be more space in the cabin and less stress for you and your pet. Here are a few ways to help calm your pet when you travel. Arrive early for any last minute paperwork you may need to fill out or flight changes due to weather.
Doggy Frequent Flier Rewards-
Travel by Car:
When traveling you will also want to follow all the health and proper identification guidelines that I stated above for traveling by airplane. The first thing you want to remember when traveling by car is pet safety. It is not a good idea to let your pet roam about in the car while driving. It can be dangerous and cause an accident. You will want to find the proper restraint to keep your pet safe. You can also check your local pet store for pet car seats.
You will want to plan a relaxed trip so that you can make frequent pit stops for your furry friend. We try to stop at least once every couple of hours. This way your dog can stretch their legs and take a potty break. These are quick stops and usually last no more than 5 minutes. You will want to make sure you keep a leash handy and a travel watering dish also. We keep all our pet related stuff in a pet travel bag. It keeps everything in one place and makes it easy to find things if you are in a hurry. Never leave your pet unattended especially in a hot car. No matter how quick you think you will be.
Using calming treats for traveling with dogs in the car can be a game-changer for both pet owners and their furry companions. These treats are specially formulated to ease anxiety and stress, making car rides a more enjoyable experience for your dog. Whether it's a short trip to the vet or a long road trip, calming treats can help your dog relax, reduce restlessness, and promote a sense of calm during the journey. They provide a convenient and effective way to ensure that your four-legged friend feels comfortable and secure, turning car rides into a bonding experience you both can enjoy.
Lodging:
Next you're going to want to look for a pet friendly hotel. Did you know motel 6 will let well behaved pets stay for free? Kimpton Hotels also have a pet friendly policy, in fact they have a whole page dedicated to your pet. Aloft Hotels also offer your furry friend a dog bed, pet bowl, treats, and a toy. Also look for cabins which will give your pet plenty of room to run and play. This will make for a more comfortable and stress free environment for you and your pet.
More Travel Pet Tips
Identification and Microchipping: Ensure your pet has proper identification tags with your current contact information. Consider getting your pet microchipped as an additional safety measure, as it increases the chances of reuniting if they get lost.
Pack Familiar Items: Bring along your pet's favorite toys, bedding, and familiar items to help them feel secure in an unfamiliar environment. Familiar scents can reduce stress during travel.
What to Pack in Your Pet Travel Bag-
If you have a pet tip to share please let us know.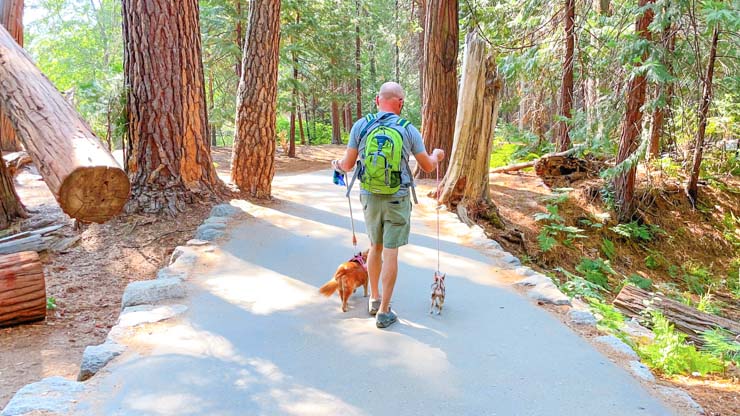 More Dog Friendly Destinations & Articles:
FOLLOW US ON SOCIAL MEDIA