Travel Tuesday: Score Better than Black Friday Travel Deals
Tired of spending so much money on your travel expenses? Looking for ways to save without having to sacrifice quality or comfort? Join us every Tuesday as we share some of the best travel deals out there. From airfare and hotel discounts to rental car deals and more, we'll help you find ways to save on your next trip. A lot of times these travel deals are better than Black Friday and Cyber Monday. So sit back, relax, and start planning your next vacation with ease with these tips – thanks to our Travel Tuesday Deals!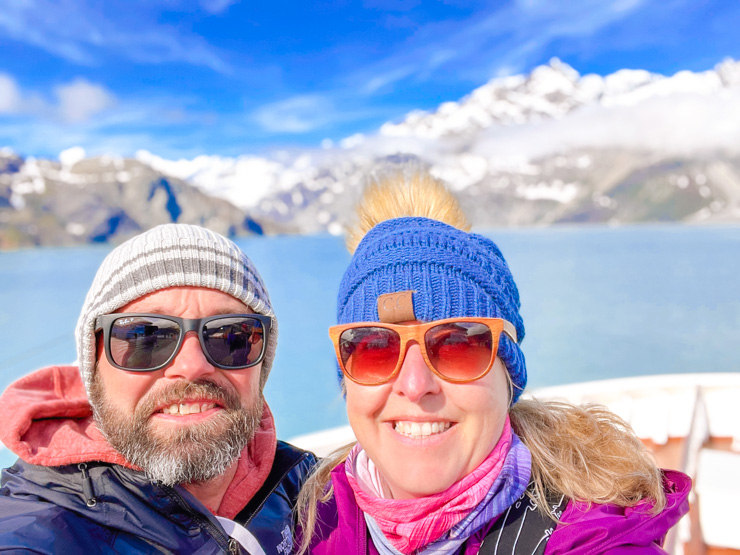 Sign up for Emails
Make sure you sign up for emails for your favorite travel partners, such as your cruise lines, airlines and hotel chains. If you are worried about getting spammed with email, just use a separate email address. I do this for my frugal tip offers as well for our sister site ConsumerQueen. I have also included a few others that are my favorites below:
Hopper : Download the app and use code: ConsumerQueen to get an extra $10 off any booking! (up to $600 off trips)
Scott's Cheap Flights
FOLLOW US ON SOCIAL MEDIA
Don't forget to invite your friend's to our Facebook groups! We would also love to see your vacation pictures!
Sign up for Loyalty Programs
Make sure you are signed for all your favorite travel partners loyalty programs. Some travel partners will send give early access or additional deals to their loyalty members. Loyalty programs are free so there is no reason not to sign up.
Bookmark Your favorite Sites
Book mark your favorite travel sites so you can find them easy for the sale. You'll also be able to compare deals easier between sites.
FLIGHTS:
Look up flight prices before Travel Tuesday starts. This will give you a baseline on how much the trips usually cost so that you can make sure you get the best deals.
Be flexible on the time that you can travel. Pick several dates that you'd like to take your trip. This will allow you to book the cheapest fare.
Always read the fine print. Make sure you are checking to see what all is included in the fare before you purchase it. Look for things like:
– Does it include baggage? It might be cheaper to upgrade to the next class if it includes luggage and as always try to do a carry on if possible.
– Is your ticket refundable and if they will give you an e-credit to use at a later time?
Open up Google Flights in a new incognito window. Enter in your departure city, click on the calendar icon. Here you can choose specific dates or flexible dates. Click on flexible dates, pick the duration of your trip and the month you want to travel. Then Map view, and it will show you all the different cities and how much it costs to travel there. Click on the city you want and check the fair options.
Spirit Airlines is offering: Book your 2023 vacation with fares starting at $20.23* one way.
JetBlue's holiday sale for $50 off a $100-plus flight runs through today.
Southwest's 30%-off sale (valid on cash and points bookings) is bookable through Dec. 1.
Hotels
When looking for hotel deals during Travel Tuesday, there are two ways to score deals. Through some of the 3rd party apps we listed below or booking directly through the hotels website. I have found that some times the best deals can be through the hotels website directly. Make a list of all the hotels in the areas you are wanting to book stays at ahead of time. Then on Travel Tuesday go to their website and see if they have a tab for deals, offers or coupons. Read the fine print of the offers to make sure you understand how each offer works. Pay close attention to blackout dates.
You can also earn free gift cards by downloading rewards apps and using them. Your're probably thinking yeah right, there is no way I can earn free gift cards. That's ok I was skeptic too, til my mom was like no this works! I mean who is going to tell mom she is wrong?
Fetch Rewards – So basically all you need to do is download the Fetch Rewards app and enter the code: EF9PC and scan any grocery, hardware store, pet store or gas receipt within 7 days and you will get a bonus of 2,000 points. Grocery receipts can be up to 14 days old. You will get points for every receipt you scan and bonus points for certain brands. Then you can redeem those points for FREE gift cards like Amazon, Walmart, Cabelas and many more! As you can see I have enough points in my account right now to redeem for a FREE $50 gift card!
ShopKick App – Shopkick is an app you down load on your smart phone. Using the app you'll get points for scanning products in the store and points for just walking in the door.  You can also link your bankcard card and earn points for shopping at your favorite stores.
Once the app is downloaded onto your iPhone or Android phone, it recognizes when you go into participating stores, restaurants and more. That's how you get the walk-in points.  Just make sure the you open up Shopkick on your phone before entering the store. Stop right inside the door and wait for your app to confirm your location. Once it does a circle will pop up on your screen with your points on it. Use code: CONSUMERQUEEN when you sign up to get 500 bonus points when you walk into a store and earn at least 10 kicks within 7 days.
7-11 Rewards app – Planning a roadtrip? Download the 7-11 Rewards app. When you download the app it automatically gives you 800 points which you can redeem for FREE FOOD like Pizza, Coffee, snacks and more! BUT…… if you ENTER CODE: wg5oya it will give you 1,000 points. That 200 extra bonus points! Once you hit 1200 points you will unlock even more rewards.
They will also give you points for purchasing certain items in their store. For example for a limited time you get 200 points just for buying two taquitos. You will also earn 10 points for every dollar you spend on eligible items in store.
Cruises
Some cruise lines will offer Black Friday deals, Cyber Monday deals as well as Travel Tuesday deals. If you have a favorite cruise line it's best to pay attention to the specials they are running ahead of time. Sometimes cruise lines can be tricky on their offers and a sale isn't really a sale. They have just moved offers around to make it look like it's a sale. If you aren't sure, it's good to have a travel agent on hand that you can ask questions. Travel agents are free to use. They don't cost a thing. They get paid by the cruise lines. If you don't have one, I will give you the info to my personal travel advisor below. And no I don't get anything for referring you. It's just my way of saying thanks for being a reader.
Holland America – 40% off + $25 Deposit. Includes prepaid crew appreciation.
MSC Cruises – 40% off + Free drinks and wifi and $200 on board credit.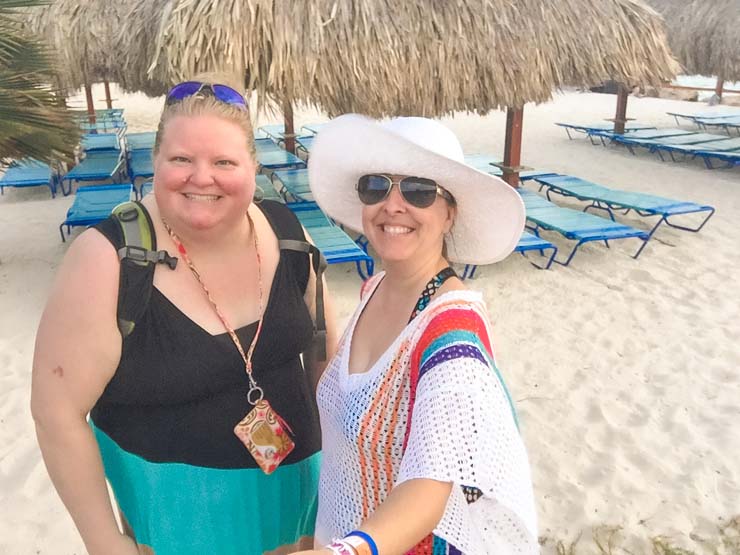 Using a Cruise Planner
When you are ready to book your next cruise, we encourage you to contact Heather at Flow Voyages. She's been a friend for more than a decade and we've sailed with her multiple times since then. Heather is an expert at all things cruise related and does a great job of taking the stress out of planning, finding great deals, and always watches for price drops so that you can focus on planning the important things like what you will be doing once on board! There is no charge to you for her services and her prices are usually the same or better than what you'll find on the cruise line's website.
She can be reached by phone: 630-779-9302 or email: [email protected]
BOOK YOUR TRAVEL THROUGH US:
You can book your travel using our affiliate links and it won't cost you any extra money. It's a great way to support our site for free.
ACCOMIDATIONS AND AIRFARE
ENTERTAINMENT & EXCURSIONS
Awesome Oceanside Vacations
Check out some of these awesome oceanside vacation ideas.