When is Flower and Garden Festival at Epcot : What You Need to Know
The Epcot Flower and Garden Festival is a yearly event that takes place at the Epcot theme park in Walt Disney World Resort. The festival lasts around three months, from early March to late May, and features beautiful flower displays, garden exhibits, food booths, and special activities for guests of all ages. Other festivals at EPCOT are the Art Festival and the Food and Wine Festival. If you're planning on visiting Epcot during the festival, or if you're just curious about what it's all about, here's everything you need to know. Make sure you check the expected weather and plan ahead now that you know when is Flower and Garden Festival at EPCOT.
As part of my #MonkeyKingdomEvent trip this year we spent a full day at the EPCOT International Flower & Garden Festival. This is my first time attending and I had no idea what to expect. Along our tour we learned how to turn our backyard in to habitat for nature. We learned about local plants and which plants attract butterflies and more. This part was very interesting to me because we are actually in the middle of redoing our front and backyard and this one of our goals is to attract butterflies. Make sure you check out Bambi's Butterfly House.
Butterfly Garden Tips:
Also at the  EPCOT International Flower & Garden Festival, we also learned about Purple Martins and their migration patterns as well as different insects you may find in your garden.As part of the festival you can view lots of fun Disney Topiaries as you roam through out the park. All you Frozen fanatics will love these two Disney princesses.
You can also check out the Festival Center where you can do a little shopping for your own garden and listen to experts speak on the greenhouse stage. Tom MacCubbin was speaking while we were there. I wish I had taken my real camera that day, but the weather was predicting lots of rain and it did down poor, but I thought these photos weren't bad considering they were from my iPhone. 
What time is the Epcot Flower and Garden Festival?
The Epcot Flower and Garden Festival is a springtime event at Walt Disney World in Orlando, Florida. The festival runs from late February to early May, and features interactive displays, live music, and of course, gardens full of beautiful flowers. Guests can also enjoy special food and drink offerings at the festival, including outdoor kitchens serving up regional cuisine. Whether you're a gardening enthusiast or just looking for a fun day out, the Epcot Flower and Garden Festival is sure to delight.
Is the Epcot Flower and Garden Festival free?
Highlights of the Epcot Flower and Garden Festival located at the World Showcase includes topiaries of Disney characters like Mickey Mouse, Minnie Mouse and our favorite princesses. You can find fresh fruit and vegetables, educational seminars, and more. Although some aspects of the festival are free, there is a charge for most events. Guests can purchase tickets for individual seminars or workshops, or they can purchase a pass that provides access to all events. In addition, guests can enjoy live music throughout the park at no extra cost, as part of the Garden Rocks Concert series. Whether you're interested in learning about gardening or simply enjoying the beautiful displays, the Epcot Flower and Garden Festival has something for everyone. Just be sure to budget for the cost of admission and any activities you might want to participate in. You will need an admission ticket to get in to Epcot.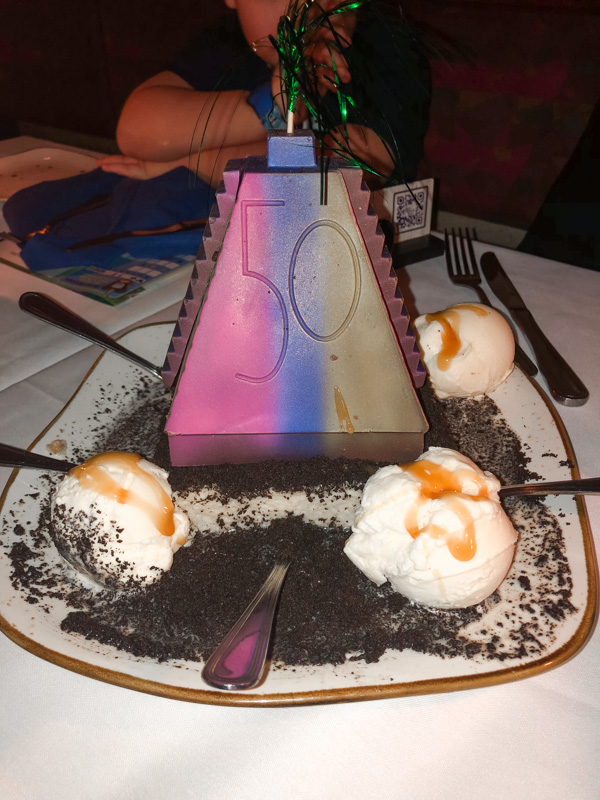 Epcot International Food
One of the best things about the Epcot Flower and Garden Festival is the food. Guests can enjoy special menus featuring fresh, seasonal ingredients at more than 30 quick-service and table-service restaurants around World Showcase. Many of the dishes are inspired by the festival's gardens and topiaries, making them as beautiful to look at as they are delicious. Some of the most popular items include the grilled lamb chops with mint pesto from Britain, the salmon BLT with herb mayonnaise from Canada, and the farmhouse meatloaf with mashed potatoes from America. There are also plenty of sweet treats to enjoy, like the strawberry Shortcake dessert from Japan and the mango pie from The Outpost. Whether you're looking for a light snack or a full meal, you're sure to find something to your taste at the Epcot Flower and Garden Festival. They change up the menu each year so check for allergy information and new dishes. You can also get a festival passport that you use to check off certain items you try as you purchase them, when you finish it all there is a prize of some sort for completing each stop like a scavenger hunt. Sometimes it is a limited edition cookie or even a glass with the festival logo on it. The special prize is sometimes a great collectible. If it is a tasty treat make sure to snap a pic before eating it. You can save the memory forever, but please do not save cookies forever.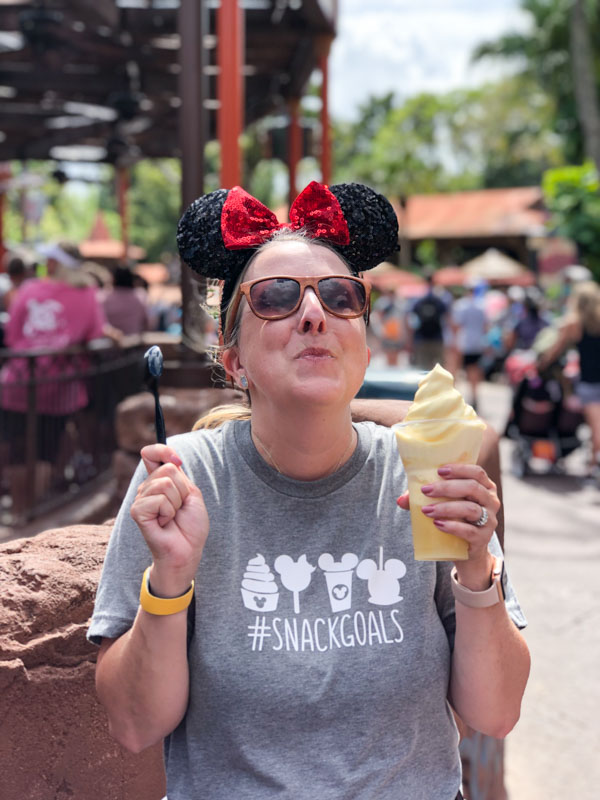 Where can I get a Dole Whip in Epcot 2022?
The Dole Whip is a popular frozen treat that can be found at the Epcot Flower and Garden Festival. The Dole Whip can be found at the Pineapple Promenade, which is located near the entrance to the World Showcase. The Pineapple Promenade is a walk-up window that serves a variety of pineapple-themed snacks and beverages. In addition to the Dole Whip, the Pineapple Promenade also serves grilled pineapple, pineapple upside-down cake, and pineapple soft-serve. You can also get violet lemonade at the Pineapple Promenade as well. If you aren't a huge fan of pineapple Walt Disney World also specializes in some citrus treats highlighting the produce of the Sunshine State. Get yourself an Orange Bird slush if that is more to your taste, it is a refreshing non-alcoholic beverage. We love both!
Where can I get a passport in Epcot?
The World Showcase Passports Kits are only sold at Disney owned gift shops. You can actually get one at the front entrance to Epcot at a small kiosk just right after going through bag check.
Where is the citrus blossom at EPCOT
If you are looking to brighten your taste buds with the flavors of lemon, orange and grapefruit, then you must visit the Citrus Blossom is located on World Showcase Plaza near Port of Entry. You'll also get to taste some other fantastic foods like avocado corn salsa and crispy pork belly.
Festival season can make the crowds go up in EPCOT so be mindful of that when planning your park days. Many locals like to visit EPCOT just for the food booths on the weekends so you will have less crowds in the middle of the week. If you want to check out a lot of food places plan on sharing dishes with a friend or you may be full before you get too far into the World Showcase. The Germany Pavilion has some great bites year round like the bratwurst and hot pretzel in Sommerfest. In the Mexico Pavilion they get some pretty amazing tacos for the festivals each year. Some food items reappear each year with certain festivals but there is no guarantee that what you love this year will be back next year. Thinking about when is Flower and Garden Festival at Epcot means planning around Spring Break, Easter and the start of summer. This may be what works best for you if you have kids in school but that means it is also when so many other people plan to travel as well.
Take time as you walk through the annual EPCOT International Flower and Garden Festival to enjoy the Disney character topiaries and where they are placed. These garden festival topiaries are some of the most amazing pieces of art I have ever seen. They are placed in the flower beds and the landscaping around them also changes with the festivals. So the way they look when you see them is only a limited time display. The colorful gardens are sure to inspire you to find something new and exciting for your garden at home. I love how they are themed with their location, like in the United Kingdom Pavilion you will see a traditional English Tea Garden and you can shop in the tea shop.
You will find many things like food, merchandise and garden displays are the same as in previous years, but they also try to make sure each new year has something you haven't seen before. They do release some limited edition merchandise items that are highly collectible and sought after. These items will only be available at select merchandise locations. Once you find out the festival dates for your trip start watching the blogs and websites for announcements of festival merchandise and menus.
If you are fortunate enough to get to spend several days in this annual EPCOT festival you really need to do some research ahead of time because you do not want to miss some of the great events going on only during the festivals. If you can only attend for a day you want to make a full list of the must see items for you and you must prioritize. See if there is a presentation from one of the Disney Horticulturists or if you go at Easter check for the egg-stravaganza Scavenger Hunt. Of course there is more to EPCOT than the World Showcase and festivals, if you want to ride some rides like the Test Track or Guardians of the Galaxy you need to plan ahead for rope dropping or using Genie + (Fast Pass/ Lightening Lanes) but that is a whole other ballgame. Many vacationers are not going just for the special event of a festival but it just so happens that their Disney vacation falls on a festival dates. So keep in mind the Spring Break crowds and beginning of Summer Break crowds during this festival. The more people that are in each park means the longer the wait times for everything, which also means that there are fewer things you can accomplish in a day. Make sure you have downloaded the My Disney Experience App so you have a map in the palm of your hands. It is great if you do have Genie + for rides or any dining reservations. You can also see wait times and find where you are on the map, of course you can always as a cast member for directions too. We don't have a complete list for the next festival so make sure you watch for updates. We are sure you will have a great time at Disney World and planning around the Festivals can really make for a unique trip. Visiting EPCOT in April and in October will provide very different experiences. We've even found Facebook groups dedicated to planning a trip around the festivals in EPCOT. You will enjoy the Springtime and the specials gardens in full bloom. Kids love looking for their favorite characters and while EPCOT doesn't have as many meet and greets you can spot your favorites in topiary form. My favorites are Belle, Snow White and the Seven Dwarfs and Pooh and his friends.
We love a day at Disney no matter which park or when. We hope that you are better prepared for your trip knowing when is Flower and Garden Festival in EPCOT.
More Great Disney Posts
Sign up for Fetch Rewards and earn FREE GIFT CARDS for Southwest Airlines, Delta, Hotels.com, Uber and more to use on your vacation just by scanning your grocery receipts. Download the app and USE CODE: EF9PC and get 2,000 bonus points.
The Best Disney Souvenirs to Buy for Your Vacation:
FOLLOW US ON SOCIAL MEDIA