8 Travel Preparation Tips For Your Next Trip
Getting ready for a new journey but don't know where to start? Then this article is what you need to read. Check out these useful travel preparation tips for preparing for your next trip. We'll discuss the documents you might need, some nuances of itinerary planning, and what you can do to get ready and avoid a culture shock. Now let's get rolling!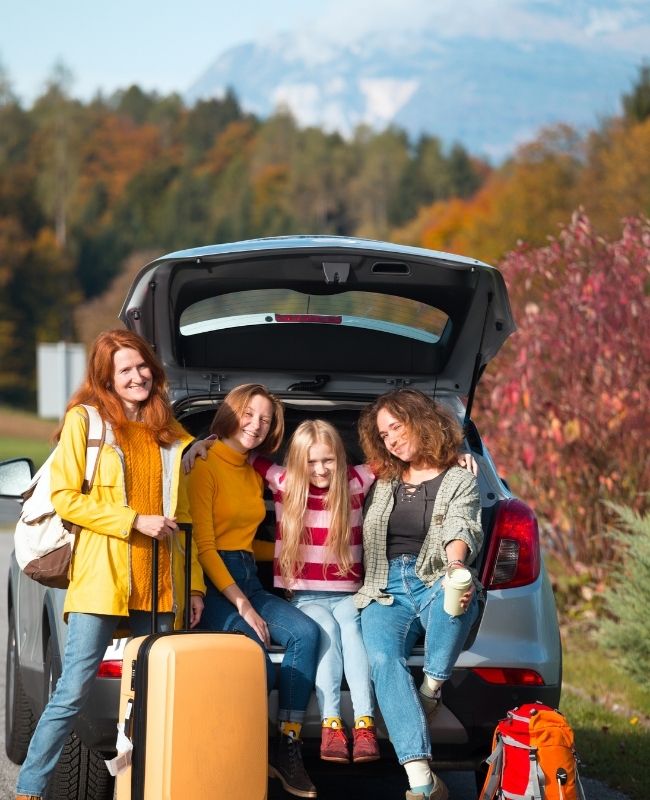 1. Immerse Yourself in the Local Culture
When traveling internationally, it's important to do some research on the local culture. Read about the customs and national holidays celebrated during your stay in that country. In addition, the local etiquette might differ greatly from what you're used to, so pay special attention to this issue to avoid misunderstandings and show respect. Also, don't hesitate to learn a couple of basic phrases to boost your Spanish speaking confidence and communicate with the locals in their native language – they tend to appreciate it. Luckily, there are lots of translator apps like Google Translator for memorizing essential words and phrases. But you can also practice with your friends and family members. 
2. Prepare Your Passport
Without your passport, you cannot enter a foreign country. This is why you should make sure it's valid on the period of your trip. If your passport has expired, you have to update it before planning your travel. It can sometimes take up to 6to 8 weeks to get one so plan ahead accordingly. We recommend you write down this checklist so you don't forget any of the documents required for a passport renewal: 
2) your old passport
3) form DS-82
4) passport fee
5) a certified copy of the legal name change document, if necessary
3. Find an Accommodation 
When you arrive at your destination, you'll probably feel exhausted and stressed out, so looking for a place to stay might seem to be beyond your capabilities. That's why you should book an accommodation at least for the first night and airport pick-up in advance. Besides, big events and national holidays usually attract lots of tourists, which makes finding a reasonably-priced room in a hotel problematic – it's better to look up the current events in the country during the period of your planned trip. I also love using the Hopper app. It seems to have the best deals on accommodations. Use code: ConsumerQueen to get $25 off your first hotel.
4. Apply for a Visa
Some countries require a visa, and it is crucial to check if you need a visa to travel to the country you want to visit. Some visas are available upon arrival, while other countries require you to apply for a visa beforehand. You should apply for a visa a few months prior to the planned date of your travel since the application process might take you a while.
5. Make a List of Places You Want to Visit
Planning your itinerary is not only important but also a lot of fun. To find some inspiration, you can watch YouTube videos about the destination, search for aesthetic places on Pinterest, or read travel guidebooks. If you travel with your family or friends, let them get involved and suggest a few ideas. 
Once you make the list, plan the dates and budget. Make sure to make a copy of your hotel bookings, flight tickets, restaurant reservations, car rental information, travel insurance details, etc.
6. Get a Travel Insurance 
When planning your trip, one of the key parts to take care of is to purchase a travel insurance – it helps you cover expenses if something goes wrong during the trip. For visiting some countries, having insurance is even considered mandatory. 
7. Bring a First-Aid Kit 
Wherever you travel, you should not forget the medications you normally take. The way you pack your kit depends on your personal needs. But it normally includes band-aids/plasters, elastic bandages, small scissors, antiseptic wipes, antihistamine cream, etc. Find more information in this guide about how to pack a first-aid kit. 
8. Keep Yourself Occupied on the Road
While planning, you might get overwhelmed with time-consuming and importing traveling issues, but don't forget to take a few snacks and a book to stay busy on your flight. You might also want to download an audiobook or your favorite movie on your phone or tablet.  Also make sure you have downloaded any media apps that your airline might use to show free movies etc. If you have kiddos make sure you bring headphones so they can watch their movie or play their favorite games. This is one of my favorite travel preparation tips.
Key Takeaway
There is a lot to take into consideration when you're about to go on a vacation. Today we have shared a couple of useful travel preparation tips that will help you plan your trip. We hope you'll be able to prepare everything in advance and enjoy your vacation to the fullest. 
Awesome Oceanside Vacations
Check out some of these awesome oceanside vacation ideas.