Overcoming Homesickness for College Students
A college education is one of life's brightest and most intense periods. Exciting learning, new acquaintances, long-awaited independence, and student parties are just a few of the experiences that await you in college! But college is not only a positive experience; you must spend time adjusting first. For most students, college is their first truly independent experience, and the sudden change of scenery can be stressful as many students travel out of state or study abroad for college. Today lets look at overcoming homesickness for college students.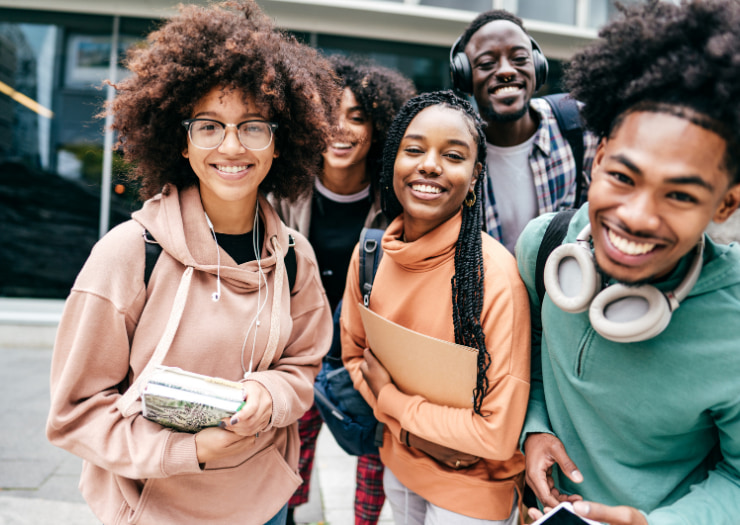 Your parents won't be able to help you with college problems. You will face an unfamiliar environment, an incomprehensible curriculum, and many college assignments that will leave you almost no free time. Combining all these factors in varying degrees causes stress for an unprepared person, and an abundance of tension and discomfort can cause homesickness.
Many college students venture beyond the borders of their home state or even their home country to pursue higher education, seeking new experiences and opportunities. Traveling out of state or abroad for college can be an exciting and transformative journey, but it also comes with its own set of challenges. Homesickness is a common experience for these students as they navigate a new environment, far away from familiar faces and places. Being away from family and friends, adapting to a different culture, and adjusting to a new routine can trigger feelings of nostalgia and longing for home. However, as time progresses, most students find ways to cope with homesickness, whether through building new friendships, engaging in campus activities, or regularly keeping in touch with loved ones. Overcoming homesickness can be a crucial part of the college experience, allowing students to grow and develop a sense of independence and resilience as they navigate the new chapter of their lives.
Overcoming Homesickness for College Students
Before discussing effective homesickness methods, consider ordering college persuasive speech topics and professional help with other assignments. Now that you have some free time, let's talk about how to stop being sad and start enjoying student life.
Acknowledging and Coping with Homesickness
The first and essential step towards solving any problem is recognizing the issue. Many students attribute bad mood and melancholy to any factors, even bad weather, but refuse to admit the real reason for the deterioration in mood. Any psychological problem can only be solved if it is correctly diagnosed. In the case of our mind, there are almost no effective solutions for all occasions, and each problem requires individual and consistent work to eliminate it.
It's normal to miss home, so try not to worry too much. You may adapt to your new environment and even thrive there. Keeping in touch with family and friends at home is one option. These days, keeping in touch with loved ones is as simple as picking up the phone or opening a video chat window. You'll have less of a sense of isolation and separation from the people who are important to you.
Finding solace in familiar hobbies or possessions is another strategy for dealing with homesickness. Bring a comfort item from home, like a blanket or stuffed animal, or take a new pastime to help you remember happier times. This might be a helpful strategy for retaining familiar aspects of your former life while adapting to your new surroundings.
If homesickness gets overpowering, don't be afraid to seek professional treatment on campus. Many institutions provide counseling services to students experiencing mental health difficulties, such as homesickness. Remember that feeling homesick is common, but it doesn't have to ruin your college experience.
By following these suggestions, you will be better prepared to overcome emotions of homesickness as you acclimate to college life. Building a support structure on campus is another crucial step in making this transition easier – let's go through that next!
Building a Support System on Campus
The next step is critical. Our first tip was to reduce homesickness by bringing elements from the old life into the new one. It's a good technique, but creating a unique experience in a new location is critical. It would help if you gradually built up the infrastructure of social and entertainment in a new place; this is the easiest and most painless way to adapt to the campus.
Having a solid network of friends and community on campus is helpful when dealing with homesickness or other difficulties. Making friends with others who share your interests and beliefs is a great way to reduce isolation, increase self-esteem, and feel like you belong somewhere.
One of the best ways to expand one's social circle and connect with like-minded individuals is to get involved in a club or extracurricular activity. Building your support system might also be aided by talking to instructors or advisers. They might provide helpful advice on becoming involved on campus and making friends there.
They may also link you with options like counseling services or peer mentorship programs that might provide further assistance during this transition phase. Remember that creating a solid support system takes time and effort as you explore your new surroundings and discover new activities.
Feel free to explore new things and venture outside your comfort zone; this is a chance for personal growth and self-discovery. You may develop a network of friends that will make this new chapter of your life more pleasurable and meaningful by actively searching out opportunities to engage with individuals on campus.
Exploring Your New Environment and Finding New Hobbies
The first year of college is psychologically a lot like the immigrant experience. To overcome homesickness, you can form habits in the new place. Start simple, like choosing your new favorite coffee shop where you'll grab a latte every day or a cozy coffee shop where you can hang out with your laptop after school.
Don't be afraid to go out and try something new; this is your chance to find something you love and make new friends who share your passions. Trying different restaurants is one method to broaden one's horizons. Don't be afraid to branch out and try something new when dining out in your college town. You may discover a new favorite dish.
Joining a club is a great way to get to know people on campus and have fun. Various clubs and societies are on campus, from athletic teams to scholarly societies. If you join one or more of these, you'll have the chance to do things outside the classroom with individuals who share your interests.
Last but not least, pay attention to the local points of interest! Exploring what your college town has to offer, whether it be museums, parks, or historical places, may create a sense of excitement and adventure. This feeling can be gained by going to any of these locations. In addition to that, it gives you yet another chance to talk to others who are interested in the same subjects that you are.
Therefore, make the most of all the possibilities presented to you; you never know what incredible experiences await you. Another good way to switch and update your mindset and help overcoming homesickness for college students, is to take a short trip or even a guided tour. Visit the sights of your city, and go to the capital if you decide to study in another country. Feast on experiences that will renew your creation and make returning to campus feel like coming home. Read our travel preparation articles so you can catch everything – 8 Travel Preparation Tips and What to Pack for a Dog on a Road Trip!