Amazing Restaurants Near Elkhart Lake WI
When traveling to Elkhart Lake, Wisconsin, there are plenty of restaurants to choose from. From causal dining options to fine dining establishments, you're sure to find something that suits your taste. This guide will give you a brief overview of some of the best restaurants near Elkhart Lake. So, whether you're in the mood for Mexican food or seafood, we've got you covered! Keep reading to find out about the Amazing Restaurants Near Elkhart Lake WI.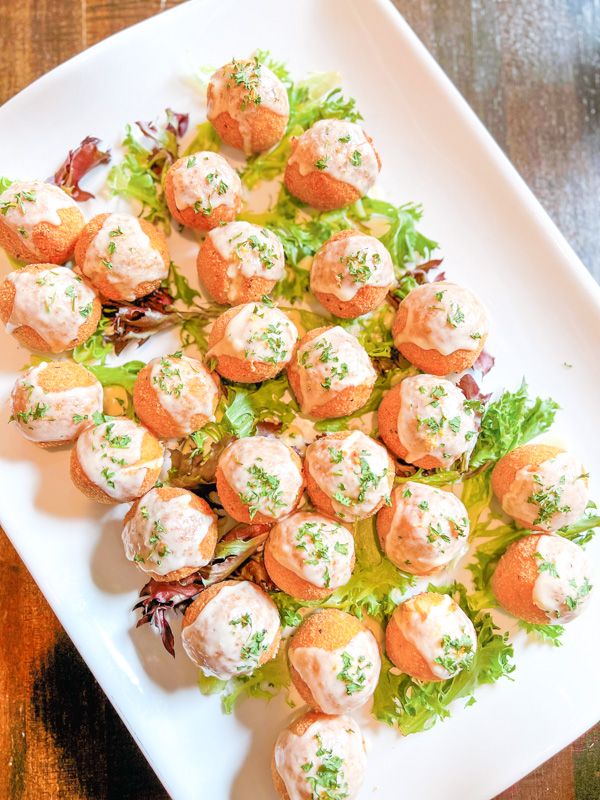 Concourse Restaurant & Lounge
Come experience the best Elkhart Lake has to offer at Concourse Restaurant & Lounge located inside the Osthoff Resort. From salads and sandwiches to steak, seafood or burgers- Concourse has it all! With a variety of seating options including high top bar tables as well as a private dining room for events up 35 people capacity -you are sure find something that will please your taste buds here. Come dine overlooking beautiful views Lake Michigan while enjoying delicious food in an inviting atmosphere. The Concourse Restaurant in Elkheart Lake, WI is a popular spot for both locals and tourists.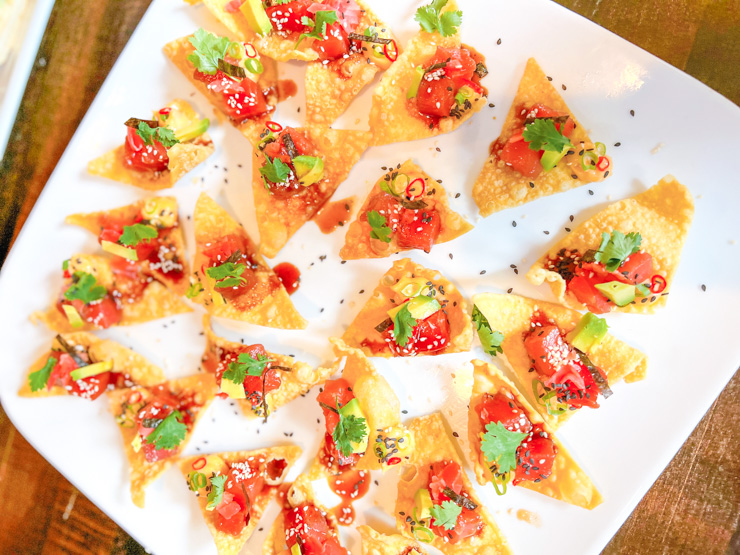 While you're at the Osthoff be sure and check out the views from the Elk Room and enjoy their full bar or coffee station.
The Osthoff Resort
Concourse Restaurant and Lounge
Elk Room
Otto's Restaurant
101 Osthoff Avenue
Elkhart Lake, WI 53020
920-876-3366 (phone)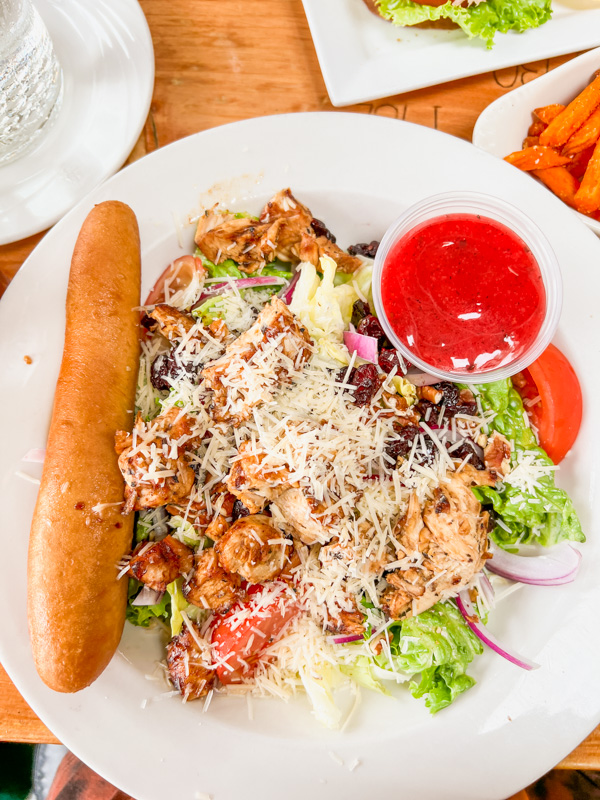 Quit Qui Oc Golf Club
Quit Qui Oc ln in Elkhart Lake, WI is a great place to go for some traditional pub fare. They have a Friday Night Fish Fry that is definitely worth checking out. This is where you'll get a chance to try their famous breaded or pan-fried perch, baked cod, all-you-can-eat beer battered cod, walleye and fresh catch of the day. Favorites on the menu include the "Weez" burger, salads, steak sandwiches, the Hole-In-One, a reuben and wraps. I had the most amazing Berry salad.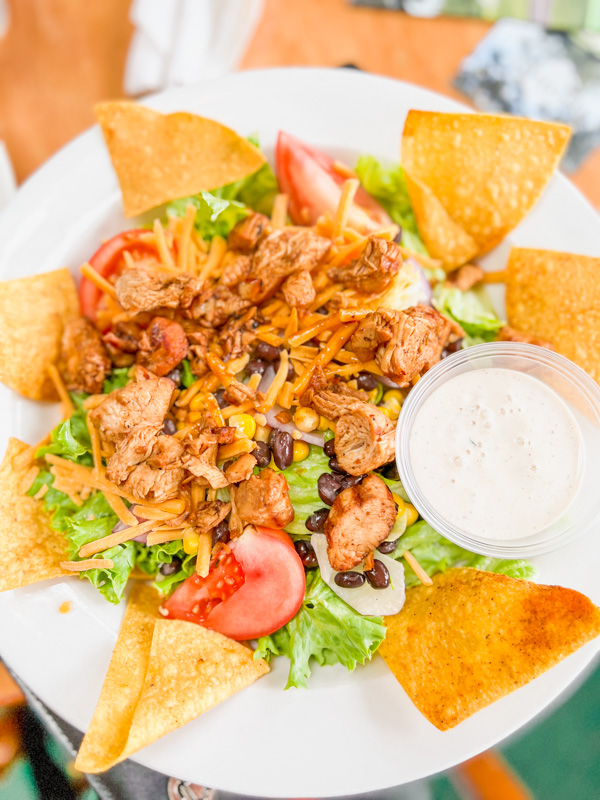 They serve lunch daily from 11 am – 3 pm during our golf season and 11 am – 2 pm in the off season. They are closed on Tuesdays in the off season. It's rated one of the best restaurants near Elkhart Lake WI because of it's amazing food.
Quit Qui Oc Golf Club
500 Quit Qui Oc Lane
Elkhart Lake, WI 53020
920-876-2833 (phone)
@quitquioc (Twitter)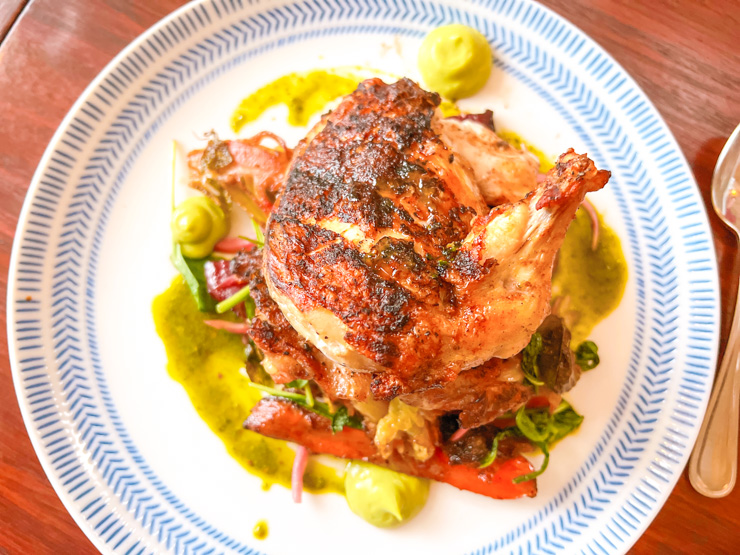 Paddock Club
The Paddock Club is a modern take on the old style, where you can indulge in true Wisconsin flavors and cocktails. Their Small Plate Tuesday menu changes weekly so there's always something new for your taste buds! The building housing this restaurant was once home to an illegal gambling club during prohibition.Opened in June 2007, the restaurant name is taken from the infamous Paddock Club which thrived during the area's legendary gambling era of the early 1900's. Paddock Club chef and co-owner Lynn Chisholm, has worked in a number of well-known Milwaukee restaurants before she dove in to opening her own place. Her her grandparents ran Chissy's Pub for over 30 years, so you could say culinary runs in the family. After working 5 years at Bartolotta's she decided it was time to open her own restaurant. After her parents living through the restaurant ownership life, they weren't sure about Lynn's decision to do culinary as they saw how hard that life could be on a family. But after watching their daughter and seeing how passionate she was, Lynn's dad called her up one day and said their is a building up for sale in Elkart, lake and I think they are ready for you. Lynn and her older sister Cheri have been running the Paddock Club now since the beginning.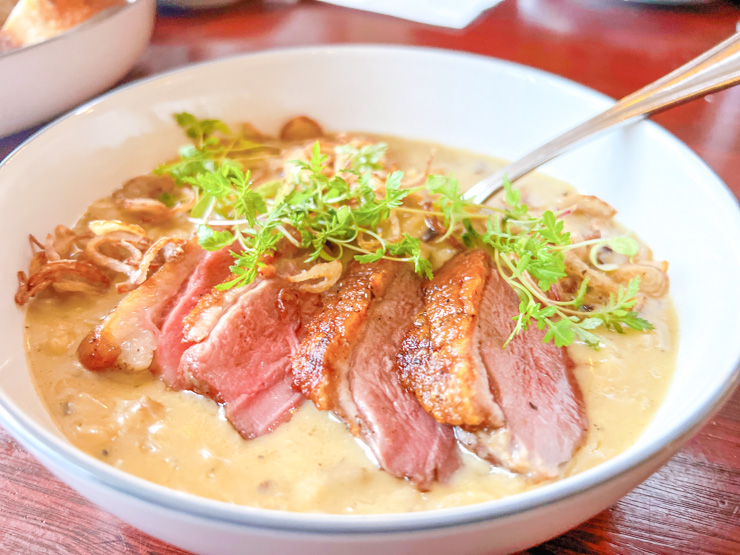 The restaurant offers Refined, seasonal New American plates, draft beers, wine & craft cocktails in an elegant setting. They offer a farm to table experience using only the freshest ingredients including gluten free menu options as well. If you plan on dining here, you will want to make sure you make a reservation. This was one of our favorite restaurants near Elkhart Lake WI.
Address: 61 S Lake St, Elkhart Lake, WI 53020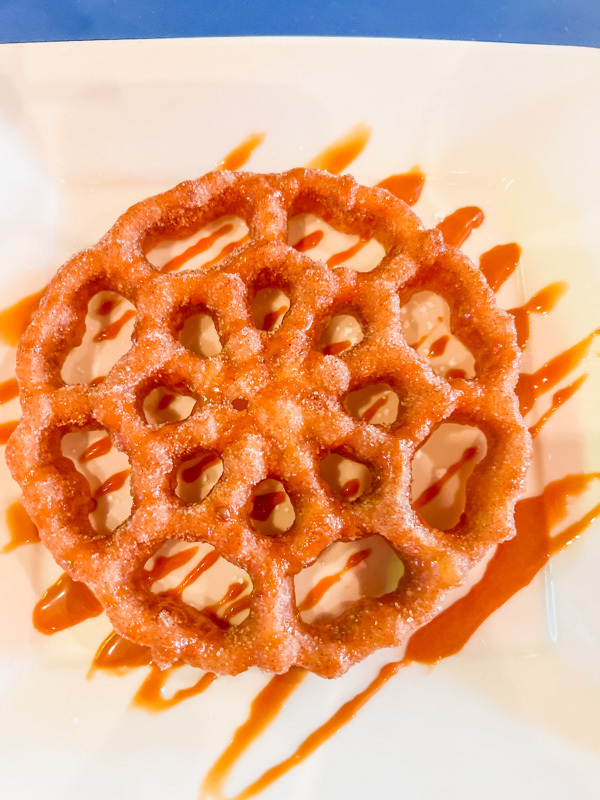 Lake Street Café
The Lake Street Cafe is a restaurant in Elkahrt Lake, WI that is known for its menu of classic American dishes. The menu features items such as burgers, fries, and milkshakes. They baked their own bread, and make all of their sauces and stocks from scratch. You won't find any prefab food here. They do everything from scratch. They offer two different types of dining. The casual side is very colorful and bright while the Main Dining room is a bit more quaint with white linens and candles for ambiance.
The restaurant also has a wide selection of beer and wine. Their wine list is a wine spectator accredited wine list from 2003 to 2015, they had the award of excellence and in 2016 they received the best of award of excellence.The Lake Street Café is famous for its friendly atmosphere and its delicious food. The café has a relaxed and casual atmosphere, and the menu is reasonably priced. The food is cooked to perfection, and the service is excellent. The Lake Street Café is the perfect place to go for a delicious meal with friends or family.
Lake Street Café
21 South Lake Street
Elkhart Lake, WI 53020
920-876-2142 (phone)
@LakeStreetCafe (Twitter)
AMASA
AMASA is a new and up coming restaurant from the owners of Lake Street Cafe. While attending our press trip to Elkhart Lake, I had the privilege of getting to try the new dishes that AMASA will be serving once they opened and let me tell you it was absolutely delicious. Their goal is to open a Mexican bakery and eatery that will also offer a Mexican street market. It's not going to be your traditional burritos and tacos, the food is going to be more upscale.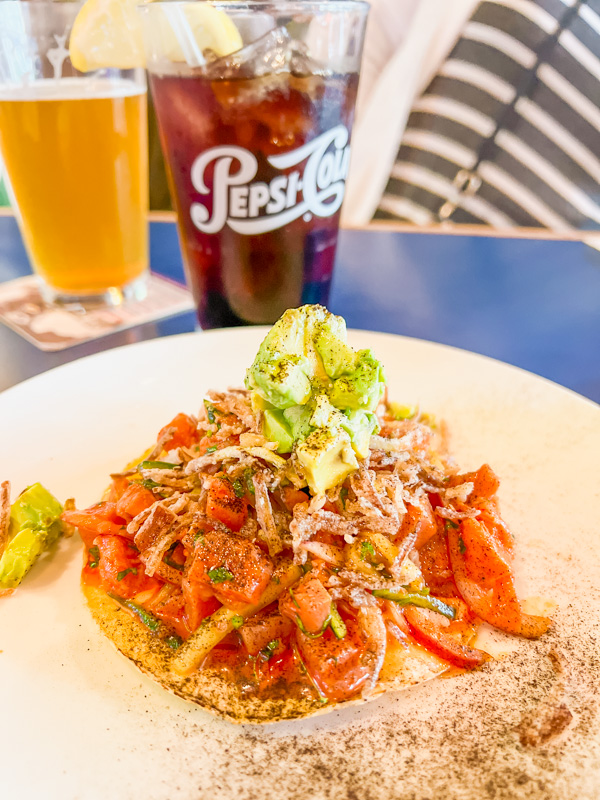 They will be purchasing a food trailer as their temporary kitchen while they work on getting their main restaurant open. Their chef and baker are both from Mexico City and everything is made from scratch. Their menu items will be based on the true food that their cooks eat when they are in Mexico City. Think deep fried plantain croquets dipped in homemade mole. These new bold flavors are going to be top notch. They hope to be set up by July 2022.
Stop Inn Tavern
Siebkens Resort in Elkhart Lake, WI, is more than just a place to stay. It's also home to the Siebkens Stop Inn Tavern, a local watering hole with a rich history. The tavern has been a popular gathering spot for racers and spectators since the early days of the racing circuit, and it has become known for its collection of racing memorabilia.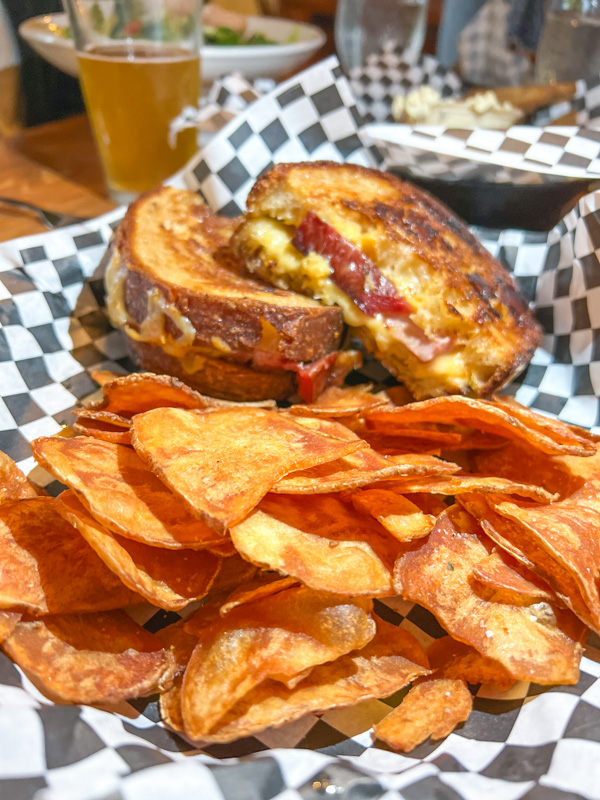 Today, the Siebkens Stop Inn Tavern is still a popular destination for locals and visitors alike. Whether you're looking for a place to watch the races or just enjoy a cold beer, the Siebkens Stop Inn Tavern is the perfect spot.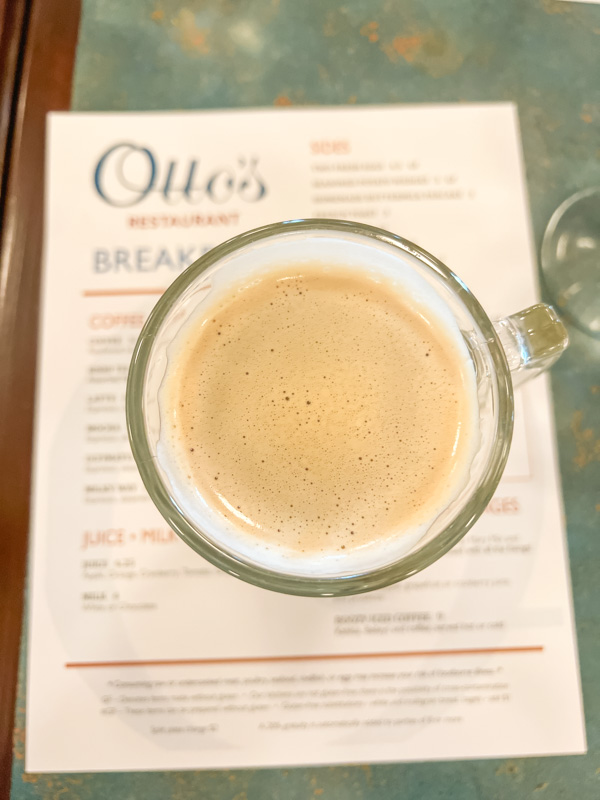 Otto's Restaurant
Otto's Restaurant is a family-owned restaurant in Elkhart Lake, WI that has been serving up homestyle cooking since 1957. They are best known for their Friday night fish fry, which features hand-breaded perch and walleye, but their menu also includes a variety of other items such as burgers, chicken, and ribs. If you are ordering appetizers make sure you try their cheese curds. They are absolutely delicious!. Otto's is a great place to go for a casual meal with friends or family, and their friendly staff will make you feel right at home.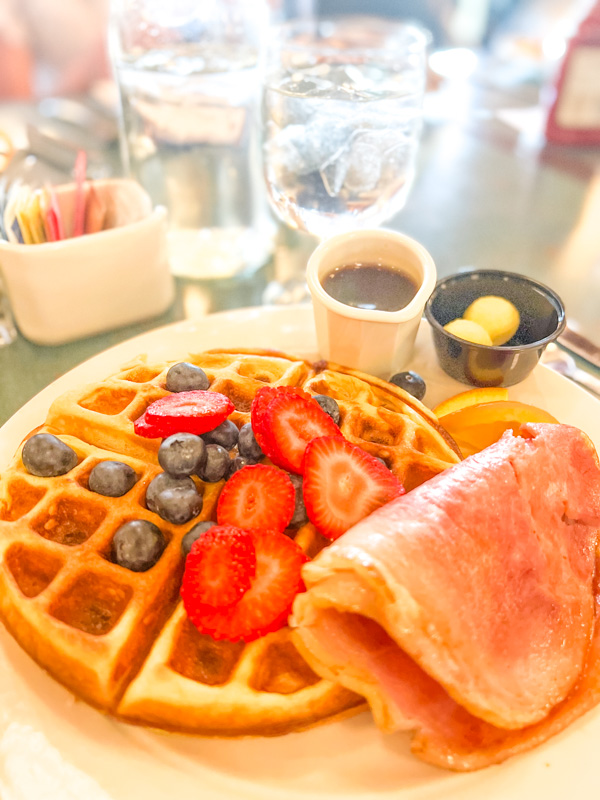 Otto's is located inside the Osthoff hotel just right off Osthoff ave. They offer both indoor and outdoor seating with panoramic views of the courtyard and the pristine waters of Elkhart Lake.So if you're ever in the Elkhart Lake area, be sure to stop by Otto's Restaurant for a taste of Wisconsin Hospitality.
Address: 101 Osthoff Ave, Elkhart Lake, WI 53020
Cottonwood Social
Cottonwood Social works with local farmers to offer the highest quality while also supporting the local community. They have an amazing puerto rican chef that brings his flare to the table. The Cottonwood Social also has a full bar, with a wide selection of craft beer and wine. It offers stunning views of the cottonwood trees and they offer both outdoor and indoor dining.
Open April-December. Definitely one of the most unique restaurants near Elkhart Lake WI.
The Shore Club
276 Victorian Village Dr
Elkhart Lake, WI 53020
920-876-3645 (phone)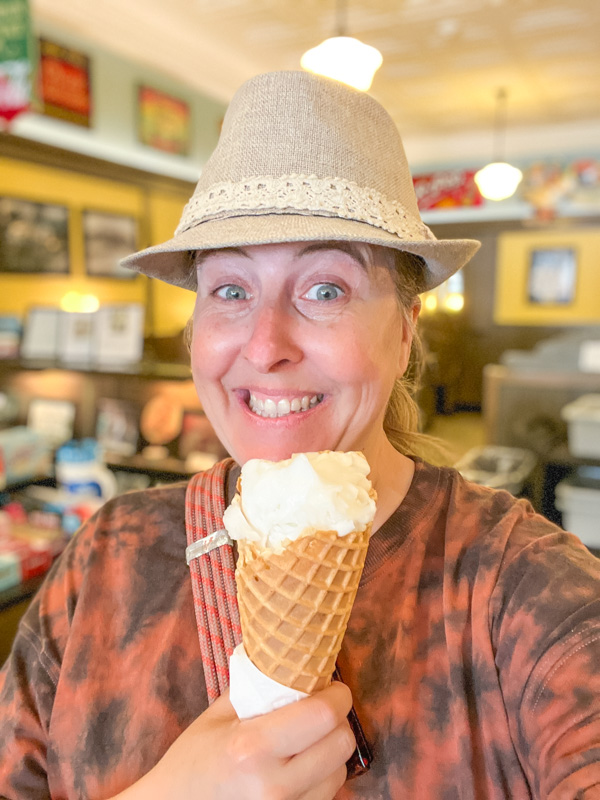 Gessert's Ice Cream
Gessert's Ice Cream is a family-owned business in Elkahrt Lake, WI. They specialize in small-batch ice cream and frozen desserts made from scratch using locally sourced ingredients. Their menu features a variety of ice cream flavors, as well as dairy-free and vegan options. They also offer a selection of baked goods, coffee, and tea.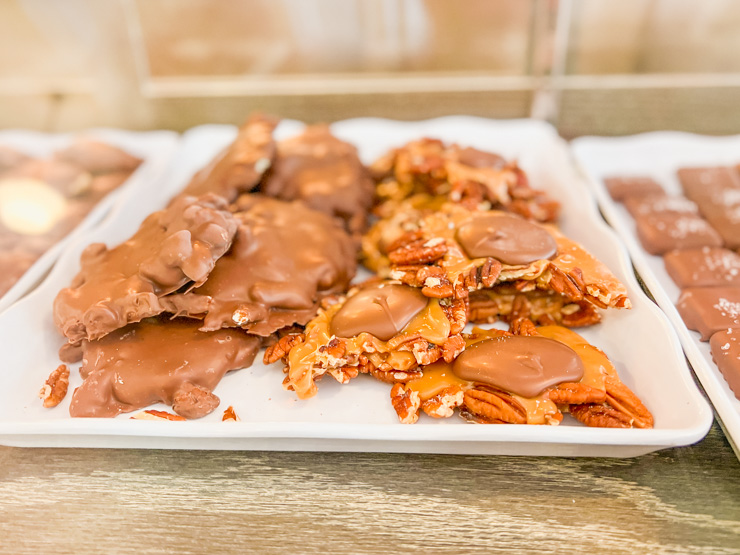 With it's 1920's flare, it's one of the oldest ice cream parlors in the United States with over 100 years of history. I absolutely loved their lemon ice cream!
Address: 99 S Lake St, Elkhart Lake, WI 53020
HONORABLE MENTIONS
Here are a few places in Elkhart Lake that we didn't get to try but also heard they are worth checking out!
Off the Rails
If you're looking for a great place to enjoy some delicious food in Elkhart Lake, WI, then you need to check out Off the Rail. This local favorite is located on Gottfried St, right in the heart of downtown Elkhart Lake. Off the Rail is known for their specialty coffee , tea and homemade baked goods. They serve breakfast, lunch and dinner and offer free wi-fi. And if you're looking to enjoy some time outdoors, they have a great patio area for outdoor dining. Try the Signal Box Tuna Melt or the Flying Scotsman Bagel.
If you're looking for Amazing Restaurants Near Elkhart Lake WI., we hope this list has given you some great ideas. All of these restaurants come highly recommended by locals and tourists alike, so you can't go wrong no matter where you choose to dine. We would love to hear about your experiences at these establishments – or any others in the area – so feel free to share them with us on our blog or social media pages. And if you ever find yourself in the neighborhood again, be sure to check out these spots for some amazing food!
FOLLOW US ON SOCIAL MEDIA
Don't forget to invite your friend's to our Facebook groups! We would also love to see your vacation pictures!
Great Destinations for Couples