Family Camp DVD Giveaway & Mini Camp Cuterie Snacks Recipe
Summer vacations are a time-honored tradition in the United States. For families, nothing beats packing up the car and hitting the open road for a scenic drive to your favorite camping spot. This year, we're giving away a special treat to one lucky family: A free copy of the new Family Camp DVD! If you're looking for some tips on how to make your next family camping trip even more fun, keep reading. We've got all the information you need right here. Buy the DVD.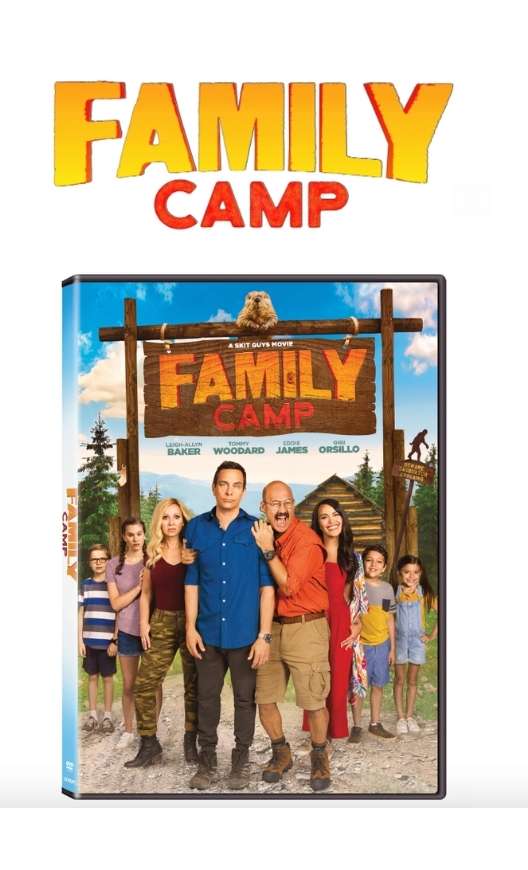 About the Family Camp Movie :
The hilarious family-comedy, Family Camp arrives on DVD , Digital and Video on Demand on June 28 from Lionsgate. The film follows two families competing for the coveted camp trophy while the dads try to keep their families and marriages together.  Directed and written by Brian Cates (TV's The Glory of Christmas, Super Dads), Family Camp will be available for the suggested retail prices for DVD is $19.98, Digital $14.99 and Video On Demand for $5.99.
When Grace Ackerman signs her family up for a rustic summer Family Camp, a comedy of errors ensues as these polar-opposite families must share a yurt and compete for the camp's coveted games trophy. It's not until the two dads end up lost in the woods that their faith and family bonds are truly tested in this heartwarming family comedy.
Check out this fun recipe for some Camp-tastic Mini Camp-cuterie Snacks inspired by Family Camp, available on DVD on June 28! Click the link for some summer fun:
THE GIVEAWAY
One lucky fan will win the new Family Camp DVD. Must be 18 years of age to enter and you must live ion the U.S. Enter via the widget below.
CAST
Tommy Woodard                    Zombieworld, The Dance
Eddie James                           Mom Goggles, TV's "The Glory of Christmas"
Leigh-Allyn Baker                   TV's "Good Luck Charlie," Swiped
Gigi Orsillo                              Sleeper Agent
Mark Christopher Lawrence   Sleeper Agent, Fear of a Black Hat
 
TRAILER: Family Camp (2022 Movie) Official Trailer – Tommy Woodard, Eddie James – https://youtu.be/D4eo5DoqrMg
FOLLOW US ON SOCIAL MEDIA
Don't forget to invite your friend's to our Facebook groups! We would also love to see your vacation pictures!