Westerdam Cruise Reviews – Cruising Alaska with Holland America
Holland America Line Cruise Ships are renowned for their luxurious suites, production shows, amazing food, and great customer service. Alaska, with its awe-inspiring landscapes and abundant wildlife, is a dream destination for any avid traveler. For those seeking a remarkable journey through this magnificent wilderness, Holland America's Westerdam offers an exceptional cruise experience. In this blog post, we'll guide you through the embarkation and disembarkation process, highlight the Navigator app, and explore the incredible features and activities offered onboard. If this is your first cruise with Holland America you are in for a real treat. Holland America is one of our favorite cruise lines and it's popular for it's Alaska cruises. If you're searching Westerdam Cruise Reviews, you've come to the right place.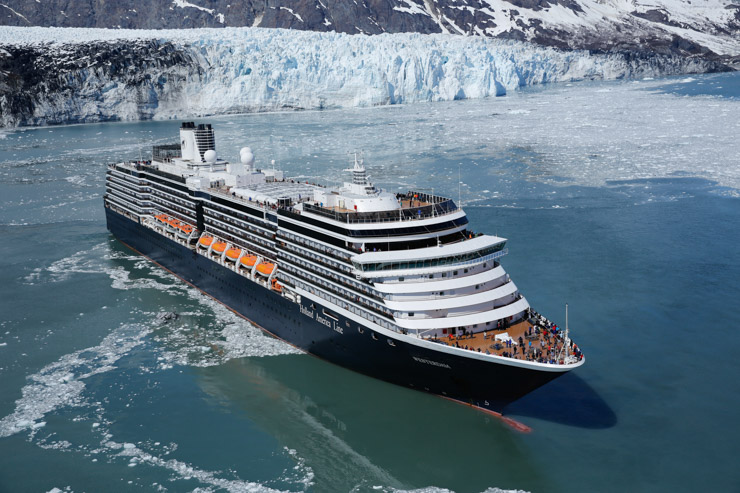 Getting to Know the Ship – Westerdam Cruise Reviews
The Westerdam, part of the Vista Class ships, is a remarkable vessel that offers a truly luxurious and immersive cruise experience. As a part of Holland America's fleet, this lovely ship is renowned for its elegance and attention to detail. With a gross tonnage of approximately 82,500, the Westerdam spans a length of 936 feet, making it a sizable and impressive ship. It has a capacity to accommodate around 1,964 guests, ensuring a comfortable and intimate atmosphere onboard. To ensure a fresh and modern ambiance, the Westerdam underwent its last refurbishment in 2017, where it received a range of enhancements and upgrades. From the stunning public areas to the well-appointed staterooms, every aspect of the ship reflects a commitment to providing guests with a sophisticated and unforgettable cruising experience.
The maiden voyage of the Holland America Westerdam, the fourth ship to bear that name in the Holland America Line fleet, took place on April 14, 2004. The ship embarked on its inaugural cruise from Venice, Italy. It sailed on a 7-day Mediterranean itinerary, visiting ports such as Dubrovnik, Croatia; Athens, Greece; Kusadasi, Turkey; Naples, Italy; and Civitavecchia (Rome), Italy. The maiden voyage marked the beginning of the Westerdam's service, offering passengers an exciting and memorable journey through the captivating Mediterranean region. Now that we know a little bit more about the history of the ship, let's head on to our Westerdam cruise reviews.
Embarking and Disembarking
Embarking on your Alaskan cruise voyage aboard the Westerdam is a smooth and efficient process. Upon arrival at the embarkation port, you'll be guided through the necessary check-in procedures before stepping aboard the ship. Holland America's attentive crew members ensure a seamless experience, assisting you with any queries or concerns along the way. Disembarking is equally effortless, allowing you to savor every moment of your journey until the very end.
The Navigator App
Holland America's Navigator app is a valuable tool throughout your cruise. This user-friendly app provides access to daily schedules, dining reservations, onboard activities, and more. You can stay up-to-date with the latest information, plan your day, and even message fellow passengers. The Navigator app is a convenient companion, ensuring you make the most of your time onboard. While we mentioned the app in our Westerdam Cruise Reviews post, you'll want this app for future cruises as well.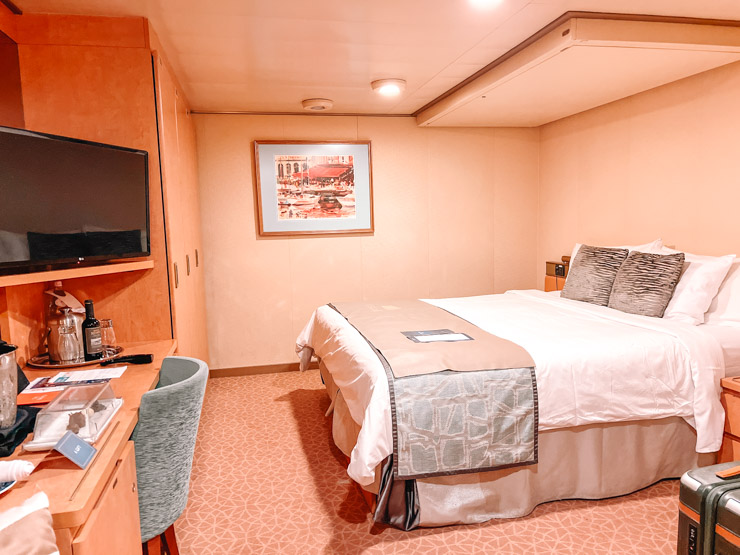 Westerdam Cruise Reviews – The Staterooms
The staterooms offered on the Westerdam provide a comfortable and inviting retreat for guests throughout their cruise. Among the various options available – Ocean View, Verandah (balcony cabin), Signature Suites, Neptune Suite, & Pinnacle Suites – the Verandah rooms are particularly noteworthy. These well-appointed accommodations feature floor-to-ceiling windows and a private verandah, allowing guests to soak in the breathtaking views and immerse themselves in the stunning Alaskan scenery. The spacious and elegantly furnished interiors provide plenty of room and a relaxing ambiance, ensuring a restful and rejuvenating stay. With thoughtful amenities such as a DVD player, plush bedding, a sitting area, and modern conveniences like flat-screen TVs and minibars, the Verandah rooms offer a home away from home experience. The private balcony becomes a personal sanctuary where guests can enjoy their morning coffee, take in the fresh sea breeze, and perhaps even catch glimpses of passing wildlife. The Verandah rooms on the Westerdam provide a perfect blend of comfort, privacy, and access to the natural beauty of Alaska, making them a popular choice for guests seeking a truly immersive and unforgettable cruise experience.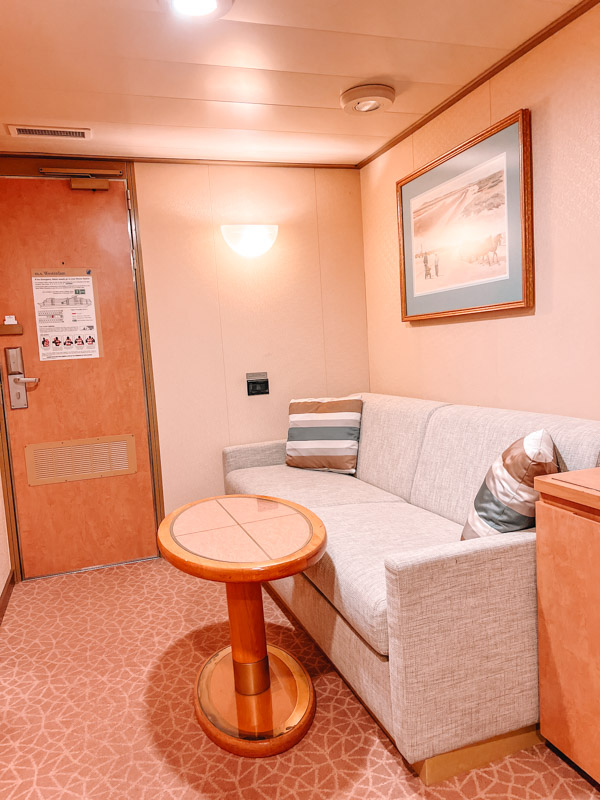 The large interior cabins aboard the Holland America Westerdam offer a remarkable sense of spaciousness and ample storage options, providing a comfortable and organized living environment. These cabins are designed to optimize the available space, ensuring that guests have plenty of room to relax and move around without feeling cramped. It offers a queen-size bed and 3 closets. Despite the absence of windows, this lack of natural light works to our advantage as it creates an ideal sleeping environment. The darkness in the room allows us to enjoy restful nights of sleep, undisturbed by external light sources. Overall, the large interior cabins on the Holland America Westerdam offer a serene retreat where we can unwind, with the added benefit of sufficient space and an atmosphere conducive to peaceful slumber. This is 2where we stayed. Ask your travel agent on how to book this type of room aboard MS Westerdam for your next cruise.

For the suite passengers on the Holland America Westerdam, an exclusive retreat awaits in the form of the private Neptune Lounge. This dedicated space provides an elevated level of luxury and personalized service, catering to the unique needs and desires of suite guests. The Neptune Lounge serves as a serene haven, offering a comfortable and elegant atmosphere for relaxation and socialization. With plush furnishings, stylish décor, and panoramic views of the ocean, it exudes a sense of refinement. Suite passengers have access to a dedicated concierge who is available to assist with any requests, from booking specialty dining reservations to arranging personalized shore excursions. Additionally, the Neptune Lounge offers a range of amenities, including a private bar, refreshments throughout the day, and a selection of reading materials. The Neptune Lounge on the Holland America Westerdam embodies the epitome of luxury and exclusivity, providing an exceptional experience for suite passengers, where their every need is anticipated and met with impeccable service.
To gain use of the exclusive neptune lounge on the Holland America Westerdam, guests must book a suite category stateroom. The Neptune Lounge is exclusively available to guests staying in Pinnacle Suites, Neptune Suites, and Signature Suites. These spacious and luxurious accommodations offer a range of amenities and privileges, including access to the private Neptune Lounge. Suite passengers can enjoy a host of benefits, such as a dedicated concierge service, complimentary specialty dining, priority embarkation and disembarkation, and exclusive events. The Neptune Lounge serves as a private retreat for suite guests, providing a refined and tranquil environment where they can relax, socialize, and receive personalized assistance throughout their cruise.
Westerdam Cruise Reviews – Fine Dining and Casual Dining Options
The Westerdam offers a range of dining options, catering to every palate. For an elegant culinary experience, guests can indulge in the ship's fine dining venues, including the Vista Dining Room which is the main dining room and the Pinnacle Grill. From the exquisite Pinnacle Grill, known for its premium steaks and seafood, to the Italian-inspired Canaletto, you'll savor gourmet creations prepared by skilled chefs.  We recommend trying the candied bacon at Pinnacle Grill. We also recommend making reservations for Pinnacle on Gala Night where you can enjoy dressing up and having an elegant meal.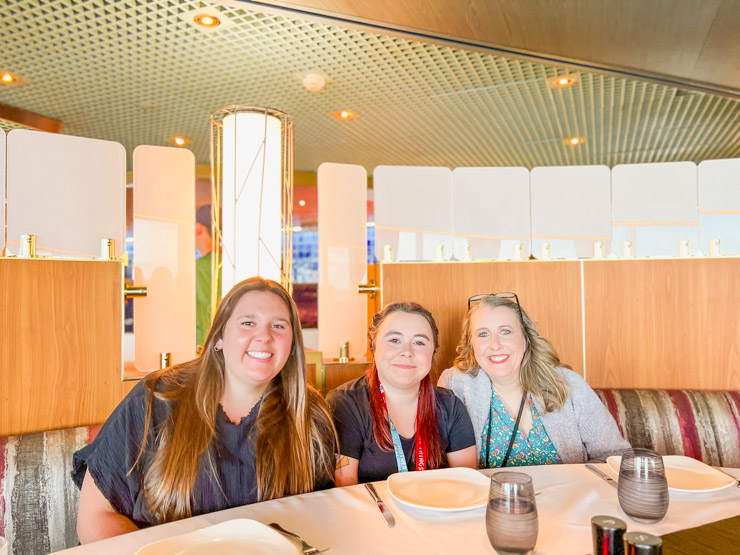 The Canaletto restaurant on board the Westerdam offers a delightful culinary journey inspired by the flavors of Italy. This charming eatery provides an intimate and inviting ambiance, perfect for an elegant dinner with loved ones or a memorable celebration.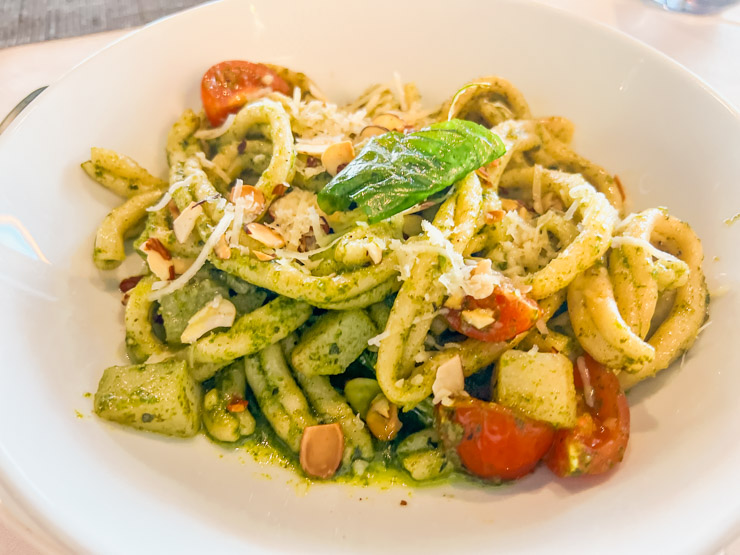 With its delectable menu crafted by talented chefs, guests can savor authentic Italian dishes featuring fresh ingredients and traditional recipes. From mouthwatering pasta dishes to flavorful seafood and indulgent desserts, Canaletto promises a delightful feast for the senses. Seating is limited so make reservations ahead.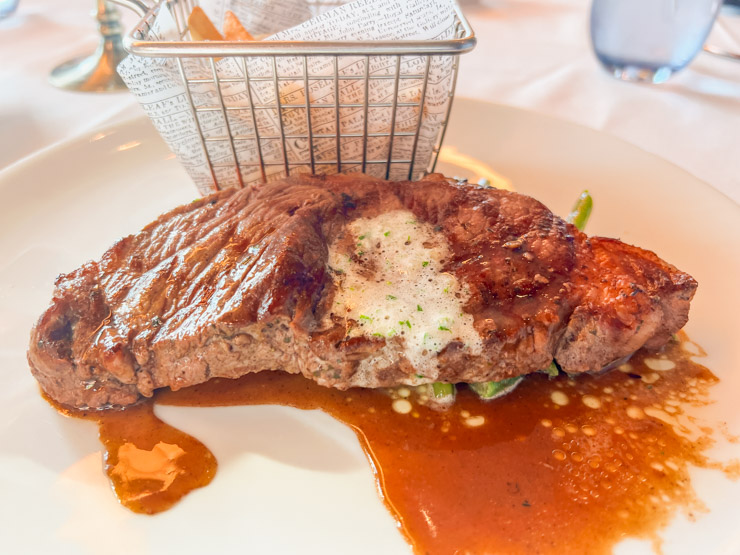 Casual dining is equally delightful, with the Lido Market offering a diverse array of international cuisines, fresh fruit and open seating. The food was very good and I can tell you that ice cream in the Lido market was very popular. Don't forget to try their famous cinnamon bread pudding.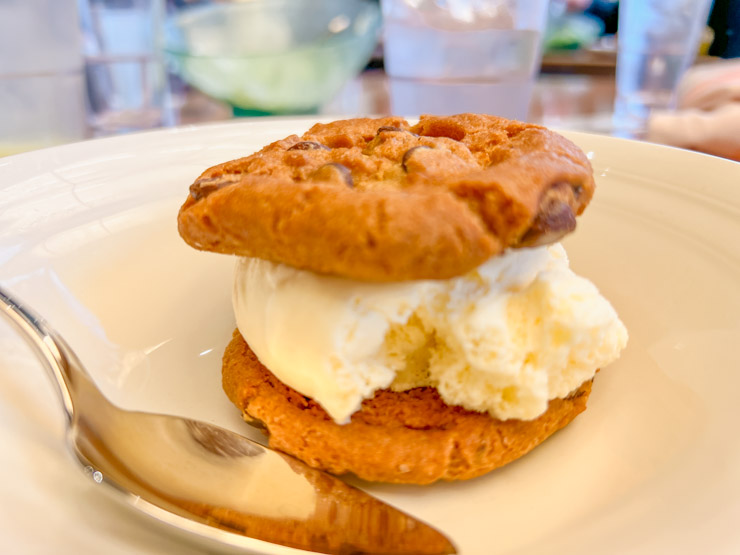 I recommend getting 2 cookies and making an ice cream sandwich. It's  DaBomb.com lol! The Dive-In serves up the best burgers at sea and hot dogs by the poolside, perfect for a quick bite on a sunny day. The best burger is "The Gainer". With specialty restaurants like these as well as Tamarind and 24-Hour Room Service, there's something to satisfy every craving. If your looking for coffee , we found the best place for that is the Explorations Café aka the Crow's Nest. Here you can find beautiful views and plenty of space to play board games.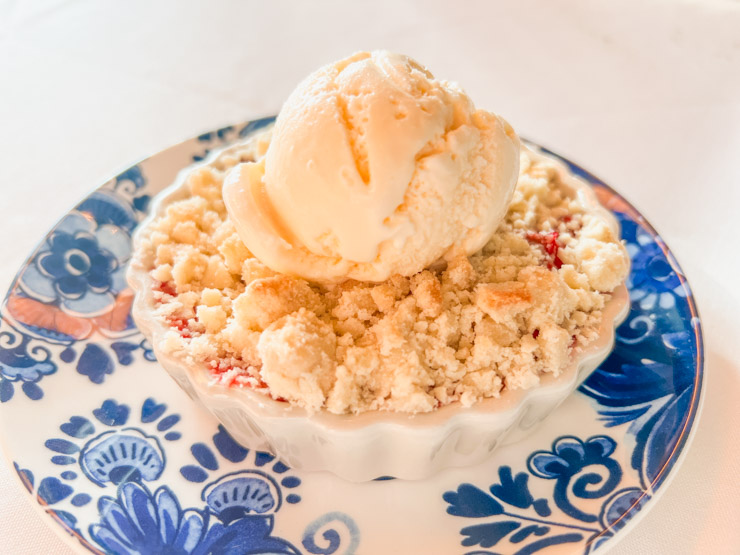 There is so many great places to eat on the Westerdam , you will definitely not go hungry! What is your favorite dish on Holland America? tell us in the comments!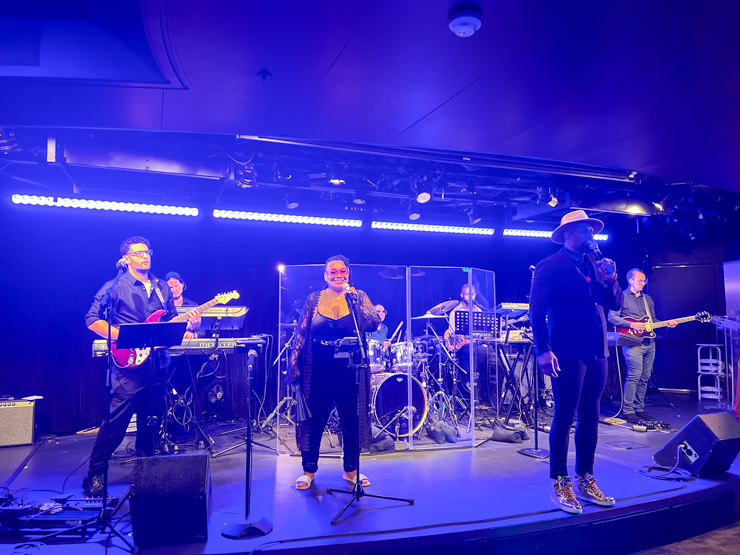 Entertainment
The Westerdam provides a wide range of entertainment options to suit all tastes. You can catch captivating live performances at the Main stage, featuring talented musicians, singers, and dancers. The Music Walk showcases different genres, including classical, rock, and blues, while the casino offers a thrilling atmosphere for those feeling lucky. The Piano Bar and Billboard Onboard are popular spots to enjoy live music and sing along to favorite hits. They do not have the B.B. King's Blues Club on this ship. For a unique experience, you can visit the Rolling Stone Lounge, which features a variety of music styles such as R&B, rock, and pop.  We absolutely enjoyed the rock room on this ship. The band was awesome and they played a great variety of music. We also loved how much they interacted with the crowd. Also the dance floor was big enough that the whole crowd enjoyed dancing. It was definitely the hot spot every night and all seats were full.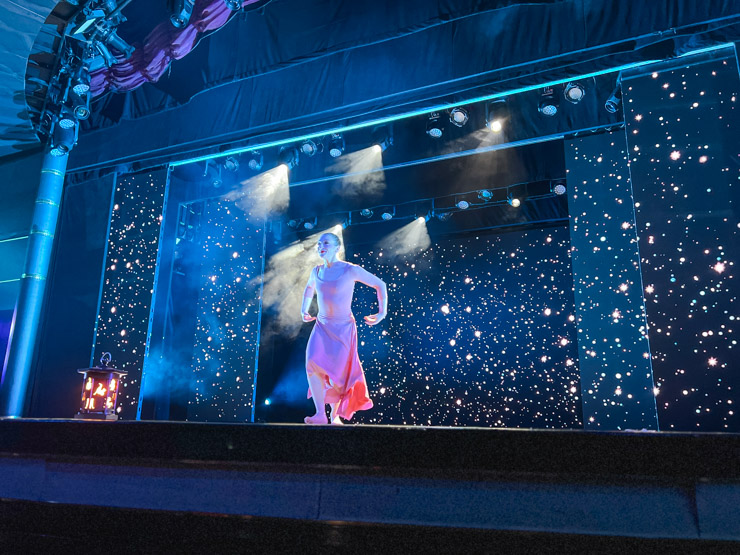 The World Stage, a state-of-the-art entertainment venue, hosts Broadway-style productions, live music concerts, and engaging presentations. We really enjoyed watching the Step One Dance Company. With an array of entertainment options, the Westerdam ensures that every guest has a great time.

On the Holland America Westerdam, art enthusiasts and passengers alike can appreciate the exquisite collection of museum-quality paintings adorning the ship's interiors. The ship's art collection showcases a diverse range of artistic styles and periods, each carefully selected to evoke a sense of elegance and cultural enrichment. From classic masterpieces to contemporary works, these paintings create a vibrant and visually stunning ambiance throughout the vessel. The attention to detail and the high caliber of the artwork contribute to the ship's sophisticated atmosphere, elevating the onboard experience and allowing guests to immerse themselves in the beauty of fine art as they explore the Holland America Westerdam.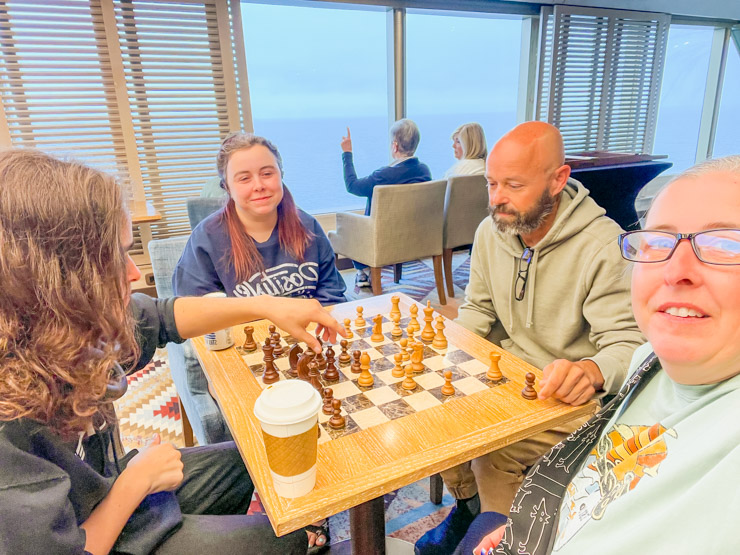 The Exploration Lounge aka Crow's Nest on the Westerdam is a haven for relaxation and camaraderie. This inviting lounge boasts large glass windows that offer breathtaking panoramic views of the sea, providing the perfect backdrop for unwinding with a cup of specialty coffee. During leisurely sea days, we found ourselves drawn to this cozy retreat, spending hours playing board games like SkipBo and chess with family and friends.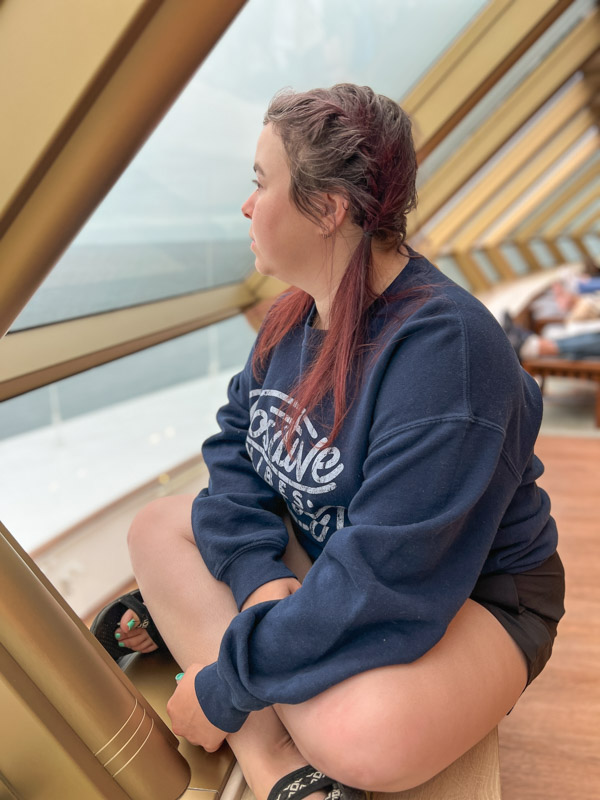 The lounge's serene ambiance and comfortable seating made it an ideal place to lose track of time while immersed in captivating conversations and friendly competitions. Whether it was enjoying the morning brew or seeking a quiet corner to delve into a good book, the Exploration Lounge provided an inviting space to create cherished memories and appreciate the beauty of the open ocean.
Westerdam Cruise Reviews – Greenhouse Spa & Salon
The Greenhouse Spa & Salon aboard the Westerdam is a sanctuary of rejuvenation and pampering. Step into this tranquil oasis and let your cares melt away as you embark on a journey of relaxation and self-care. The spa offers a range of indulgent treatments, from invigorating massages to revitalizing facials, all administered by highly skilled therapists. Unwind in the serene thermal suite, where heated loungers and aromatic steam rooms enhance your spa experience. The salon provides a variety of services, including hairstyling, manicures, and pedicures, ensuring you look and feel your best throughout your cruise. The Greenhouse Spa & Salon is a haven where you can escape the stresses of everyday life and immerse yourself in a world of pure bliss and serenity.
Located behind the spa on the Holland America Westerdam, the fitness center is a haven for those seeking to maintain their wellness routines while cruising. With state-of-the-art equipment and a variety of workout options, this fitness center provides a comprehensive space for guests to engage in invigorating exercise sessions. Whether it's strength training, cardio workouts, or group classes, the fitness center caters to a range of fitness preferences. The serene location behind the spa adds an extra layer of tranquility to the fitness experience, allowing guests to focus on their workouts without distractions. The knowledgeable and friendly staff are always on hand to assist and provide guidance, ensuring that guests make the most of their fitness endeavors. The fitness center on the Holland America Westerdam is a sanctuary for health-conscious travelers, offering a well-equipped facility in a serene and welcoming environment.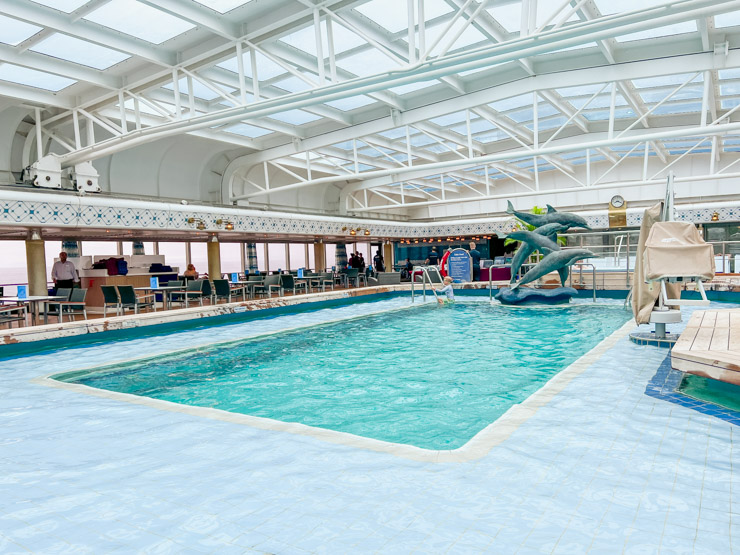 The Lido Deck
The Lido Deck on the Holland America Westerdam is a vibrant hub of activity and relaxation. This spacious outdoor area offers a multitude of amenities and features, including a pool with a retractable roof and inviting hot tubs. The main pool area provides a refreshing oasis for guests to cool off and enjoy a leisurely swim, regardless of the weather conditions. With the retractable roof, guests can take a dip and bask in the sun on clear days, while also having the option to enjoy the pool in comfort under cover when the weather is less favorable.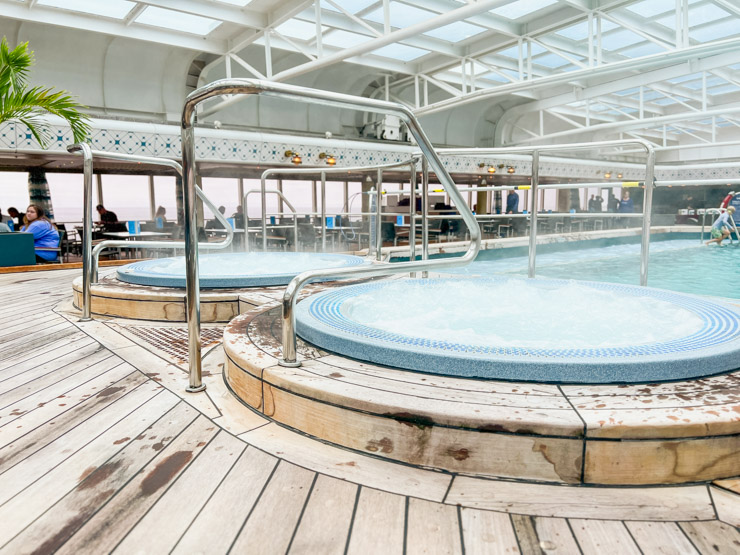 The hot tubs on the Lido Deck offer a soothing retreat, perfect for unwinding and rejuvenating after a day of exploring. Whether it's lounging by the poolside, soaking in the hot tubs, or simply taking in the panoramic views of the surrounding ocean, the Lido Deck on the Holland America Westerdam provides an inviting and enjoyable outdoor space for guests to relax and indulge in a truly memorable cruise experience.
Kids Activities
The Westerdam ensures that young passengers have an incredible and engaging experience with its wide range of kids' activities. The Club HAL program offers age-appropriate activities and supervised fun for children and teenagers. From arts and crafts projects to video game tournaments, scavenger hunts to sports competitions, there's never a dull moment onboard for the younger crowd. Club HAL also offers special events and themed parties that cater to the interests of children of all ages. Whether it's a pirate-themed adventure or a talent show, the Westerdam provides a diverse and exciting array of activities to keep kids entertained throughout their cruise. Parents can have peace of mind knowing that their children are well taken care of and having the time of their lives onboard. 
Drink Packages
Holland America understands the importance of having a refreshing beverage in hand while cruising and offers a variety of drink packages to cater to different preferences. The Signature Beverage Package is a popular choice, offering a wide selection of alcoholic and non-alcoholic beverages, including cocktails, wines, spirits, beers, sodas, and specialty coffees at an additional cost. It's perfect for those who enjoy a range of drink options throughout their voyage. For guests who prefer non-alcoholic beverages, the Quench Beverage Package provides unlimited soda, bottled water, specialty coffees, and non-alcoholic mocktails. Additionally, Holland America offers wine packages for wine enthusiasts, allowing you to savor a selection of fine wines throughout your cruise. The drink packages on the Westerdam provide convenience and value, ensuring that you can enjoy your favorite beverages without any worries or additional charges. Cheers to a delightful and well-hydrated cruising experience!
Wine tastings on board the cruise ship are a delightful experience for wine enthusiasts and those looking to expand their knowledge and appreciation of fine wines. These tastings offer the opportunity to sample a diverse selection of wines from different regions around the world, guided by knowledgeable sommeliers or wine experts. As you sip and savor the various wines, you can learn about their origins, grape varietals, tasting notes, and pairing suggestions. The wine tastings are often held in elegant venues, creating a sophisticated and convivial atmosphere for guests to engage with fellow wine enthusiasts. Whether you are a seasoned connoisseur or a curious novice, participating in wine tastings on board provides a unique opportunity to discover new wines, enhance your palate, and deepen your understanding of the art of wine appreciation.
Internet Packages
Staying connected while sailing the high seas is made convenient with the internet packages offered on the Westerdam. Holland America recognizes the importance of keeping in touch with loved ones or staying connected for work or personal reasons. The ship provides various internet packages tailored to suit different needs. Whether you require basic internet access for checking emails and browsing the web or faster connectivity for video calls and streaming, there's an option for you. The internet packages offer flexibility in terms of duration, allowing you to choose the package that best fits your cruise length. With reliable onboard Wi-Fi, you can share your memorable moments, stay updated on social media, or attend to important matters online. Stay connected and informed while sailing the Alaskan waters aboard the Westerdam.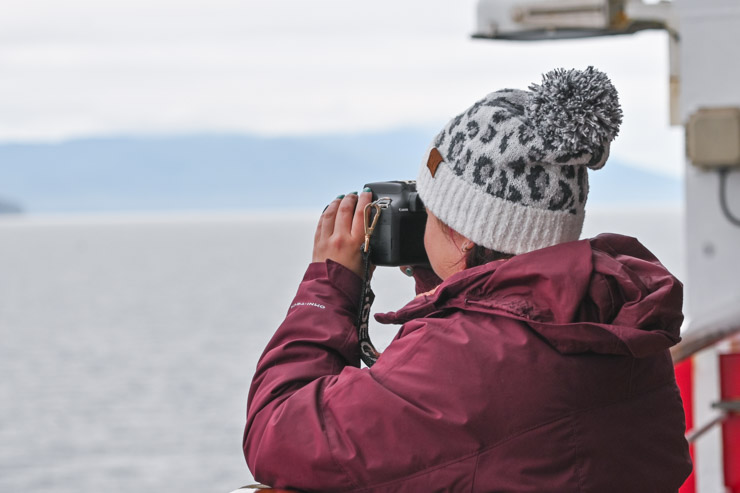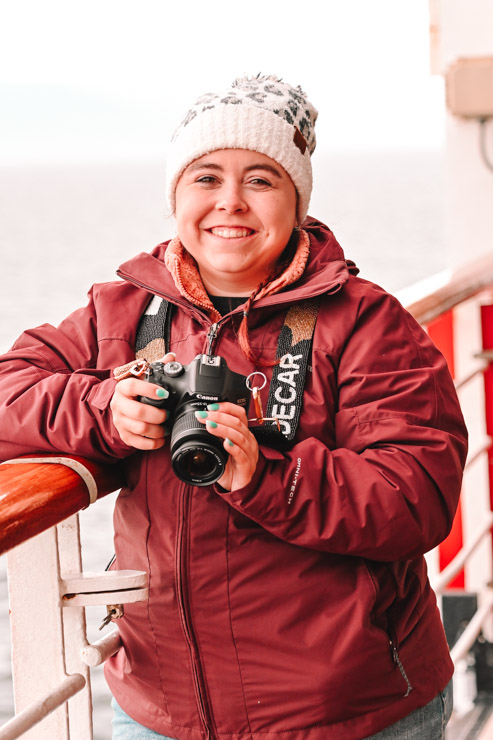 Wildlife Viewing
When cruising through the breathtaking landscapes of Alaska onboard the Westerdam, wildlife viewing becomes an extraordinary experience for cruise passengers. As you journey through the pristine waters, keep your eyes peeled for the incredible array of wildlife that calls this region home. From the comfort of the ship's decks or while on shore excursions, you may have the opportunity to witness majestic bald eagles soaring overhead, playful sea otters frolicking in the water, and graceful seals basking on icebergs. The waters around Alaska are also known for their abundance of marine life, including humpback whales breaching the surface and orcas gracefully gliding through the waves.
The Westerdam's expert naturalists are always on hand to provide insightful commentary and guidance, helping you spot and learn about the incredible creatures that inhabit this pristine wilderness. Wildlife viewing on the Westerdam is an unforgettable experience that connects you with the awe-inspiring natural world of Alaska. Be sure and check the times on the app to find out when the naturalist is doing their presentations and when the best times for wildlife viewing are.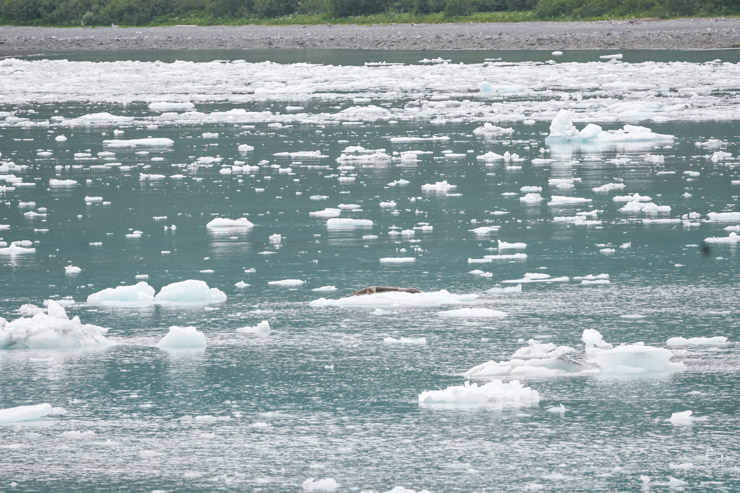 Westerdam Cruise Reviews – The Ports
The Westerdam visits several ports of call in Alaska, each offering unique experiences. From the charming city of Juneau, where you can explore the Mendenhall Glacier, to the picturesque town of Ketchikan, known as the "Salmon Capital of the World," you'll immerse yourself in Alaskan culture and natural wonders. Be sure to take advantage of the shore excursions offered at each port, providing an opportunity to embark on thrilling adventures on land. On our itinerary we visited Juneau, Sitka, Ketchikan and Victoria and our departure port was Seattle. We did have a limited amount of time in Ketchikan and Victoria so make sure you plan for that and check your daily schedule.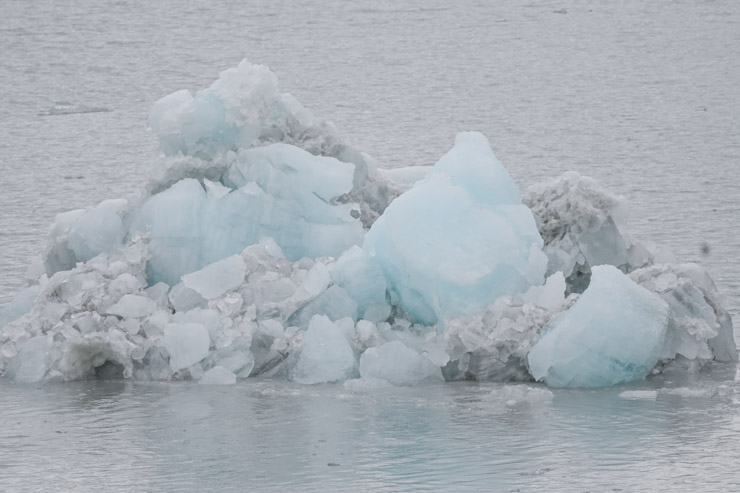 Cruising into Glacier Bay on the Westerdam is an awe-inspiring experience that leaves a lasting impression on every traveler. As the ship glides through the icy waters, passengers are treated to breathtaking vistas of towering glaciers, pristine blue ice, and snow-capped mountains that seem to stretch endlessly towards the horizon. The air is filled with anticipation and wonder as the naturalist on board provides fascinating insights into the region's geology, wildlife, and glacial formations. The serenity of the surroundings invites a profound sense of tranquility, allowing guests to immerse themselves in the beauty of nature. This unique opportunity to witness one of Alaska's most magnificent wonders from the comfort of the Westerdam's decks is a highlight of the cruise, leaving everyone in awe of the grandeur and majesty of Glacier Bay.
We will be going into detail more on each port outside of our Westerdam Cruise Reviews post later, so make sure you subscribe.
Where Else Does the Westerdam Sail – Westerdam Cruise Reviews
In addition to exploring the stunning landscapes of Alaska with our Westerdam Cruise Reviews, the Westerdam offers a range of enticing itineraries to various destinations around the world. Here are a few examples of other places you can cruise to on the Westerdam:
These are just a few examples of the incredible destinations you can explore on the Westerdam. Each itinerary promises a unique and enriching journey, allowing you to discover the world's wonders while enjoying the comfort and luxury of the ship.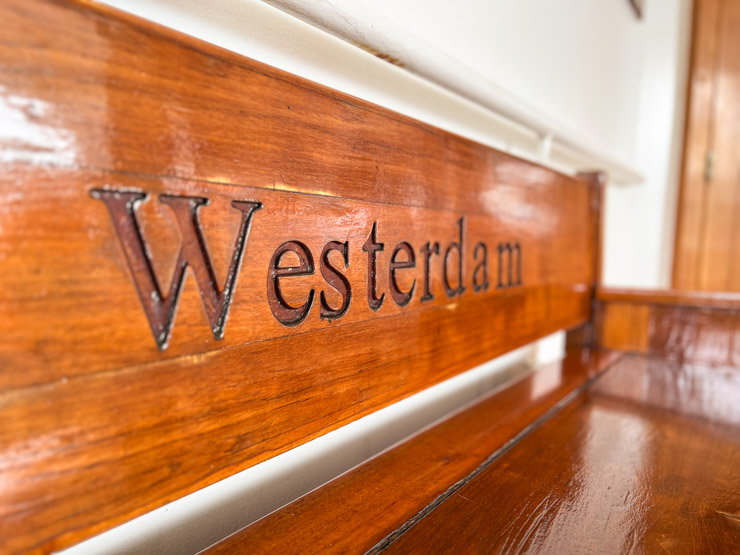 Things to Remember

As part of our Westerdam Cruise Reviews, we decided it was time to remember a few things. As cruising resumes and ships become closer to maximum capacity, it's important to be considerate of fellow passengers and mindful of the shared spaces onboard. One important reminder is to avoid taking up space in the Lido market during lunch and dinner rushes by playing games or reading. These peak meal times can be crowded, and it's essential to allow other guests to find seats and enjoy their meals comfortably. Instead, take advantage of the numerous quiet and picturesque areas on the ship that offer beautiful window views for playing games or reading. The ship has dedicated libraries, lounges, and cozy nooks that provide serene environments and stunning vistas, allowing you to indulge in your activities without interfering with dining areas. By being mindful of the needs of others and utilizing the quieter spaces available, you can ensure a pleasant and considerate cruise experience for everyone on board.
Common courtesy is essential when cruising to ensure a harmonious and enjoyable experience for everyone on board. It's important to practice considerate behavior during shows and performances. This includes silencing your phone to avoid disruptions, refraining from talking during the performance, and avoiding putting your feet on someone else's seat in front of you, as it can be both uncomfortable and disrespectful.
Additionally, showing consideration towards the hardworking crew members is crucial. They dedicate themselves to providing excellent service and ensuring your comfort throughout the voyage. While occasional challenges may arise, it's important to address any concerns or frustrations in a respectful and constructive manner. Voicing your opinions and seeking resolutions can be done without resorting to mean-spirited or rude behavior. Treating the crew with kindness and appreciation goes a long way in fostering a positive atmosphere on the ship.
Ensuring the safety and well-being of children onboard is of utmost importance for a smooth and enjoyable cruising experience. Parents are kindly reminded to keep a watchful eye on their children, especially in busy areas like the Lido Market and pool areas. While the ship offers a plethora of exciting activities for young guests, it's essential to teach them about appropriate behavior and respecting personal space. Climbing on tables or other passengers' belongings can disrupt the dining experience for others and pose safety risks. As fellow passengers, we all share the responsibility to maintain a respectful and considerate atmosphere. This also goes for the pool area as well. By actively supervising their children and setting clear boundaries, parents can help create a harmonious environment where everyone can relax and relish their time onboard the ship.
By practicing common courtesy, we can create a welcoming and respectful environment for everyone on board, allowing for a memorable and enjoyable cruise experience for all.
Westerdam Cruise Reviews Conclusion
Embarking on a voyage through Alaska's majestic wilderness aboard the Holland America Westerdam is an experience of a lifetime. From the seamless embarkation and disembarkation process to the convenient Navigator app, every aspect is designed to enhance your journey. Indulge in fine dining, relax in the spa, engage in thrilling activities, and witness remarkable wildlife in their natural habitat. As you explore Alaska's breathtaking landscapes and vibrant ports, the Westerdam promises an unforgettable adventure that will leave you with memories to treasure for years to come. You may also want to check out other cruise destinations on the MS Noordam, MS Oosterdam, Nieuw Amsterdam and larger ships like the Rotterdam and the Koningsdam.
Using a Cruise Planner
When you are ready to book your next cruise, we encourage you to contact Heather at Flow Voyages. She's been a friend for more than a decade and we've sailed with her multiple times since then. Heather is an expert at all things cruise related and does a great job of taking the stress out of planning, finding great deals, and always watches for price drops so that you can focus on planning the important things like what you will be doing once on board! There is no charge to you for her services and her prices are usually the same or better than what you'll find on the cruise line's website.
She can be reached by phone: 630-779-9302 or email: [email protected]
Awesome Oceanside Vacations
Check out some of these awesome oceanside vacation ideas.
FOLLOW US ON SOCIAL MEDIA