Lake Buena Vista Resort Village and Spa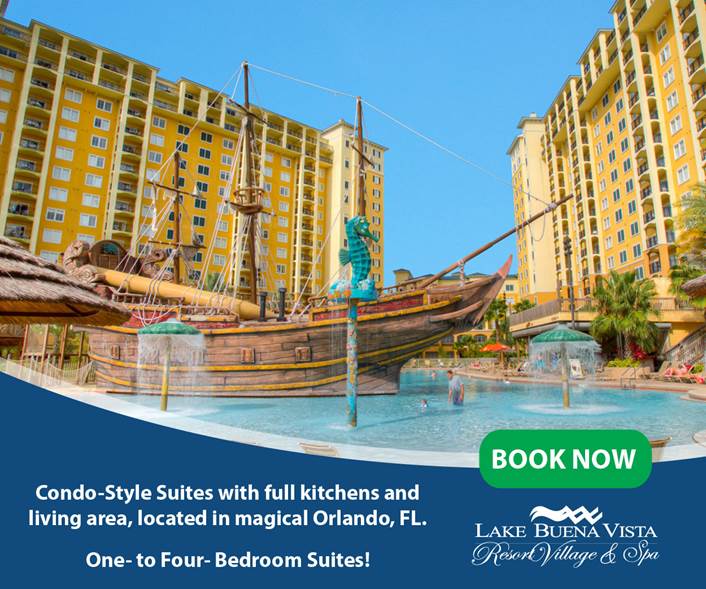 Whenever we go to Orlando, we always try to stay at Lake Buena Vista Resort Village and Spa. This time was no different. What was different is that Orlando was the 2nd leg of a 3 leg trip. 3 weeks is a long time to be away from home and it's really easy to over pack. BOOK NOW.
It's the little things
The great thing about Lake Buena Vista Resort Village and Spa being our 2nd stop is that they have a washer and dryer! We were able to cut the amount of clothes we had to pack by over half! We just did laundry at night so it wasn't like we had to spend the day at a laundromat. Sometimes it's the little things that can make a trip a lot better.
The Suite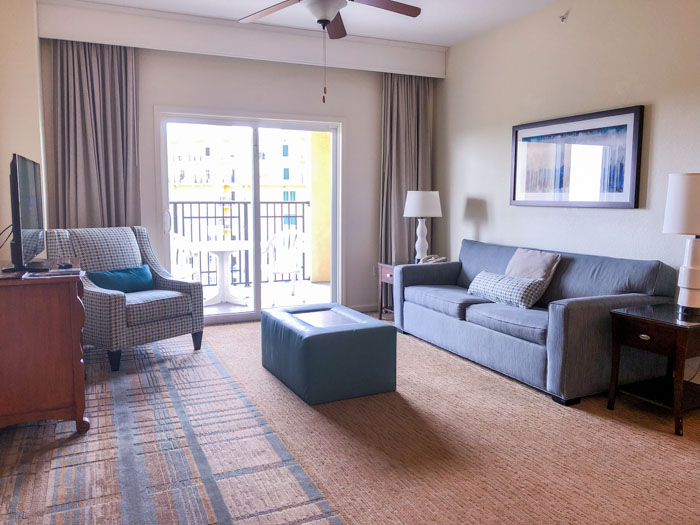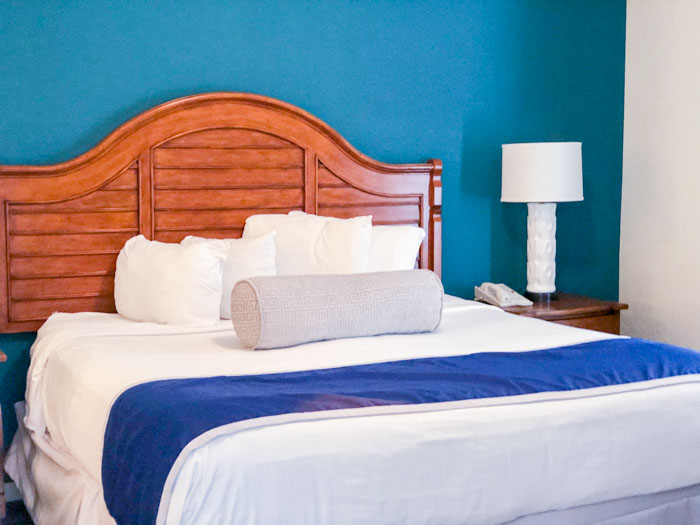 So now onto the suite at Lake Buena Vista Resort Village and Spa. This place has it all… living room, kitchen, dining room, master bedroom, and another bedroom and bathroom. If that's not enough it also has a pull out couch. It can sleep 6 people comfortably.
The kitchen has a full size refrigerator, stove, and microwave. Not to mention a big sink and a dishwasher. If you are traveling with your family, just think of all the money you can save just by cooking a few meals. It was really nice being able to have my morning coffee on the balcony and not have to drive somewhere to get it.
Pool and spa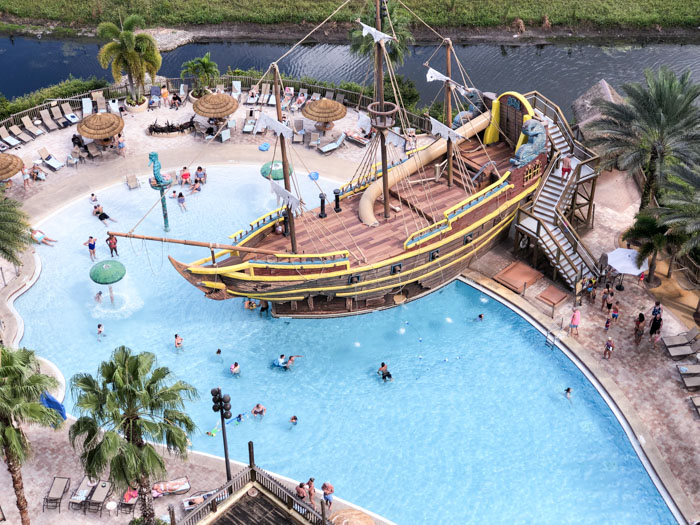 Lake Buena Vista Resort Village and Spa has a really cool looking pirate ship in their pool. So on those afternoons when just want to relax by the pool, the kids won't be bugging you because they are bored.
Now that we are empty nesters, I am making it a point to focus on a a little more me time. The Reflections Spa and Salon at Lake Buena Vista Resort was just what I needed.
From massages, hair and makeup, nails and kids' makeovers, they provide the "me" time that is so necessary during a fast-paced vacation filled with theme park visits and fun scheduled activities!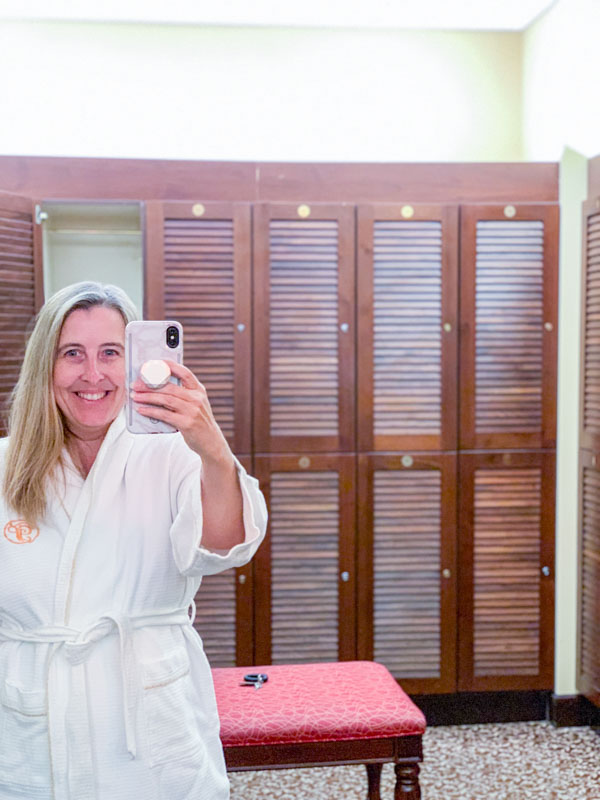 Normally I only choose one treatment but I decided to go all out and treat myself to both a massage and a mani/pedi. Both were absolutely amazing!
The spa is absolutely beautiful as well. The waiting room has complimentary fruit and beverages such as bottled water, hot tea and a beautiful aquarium that is so peaceful to watch while you wait in between treatments. They also offer a dry sauna for you to relax in while you wait.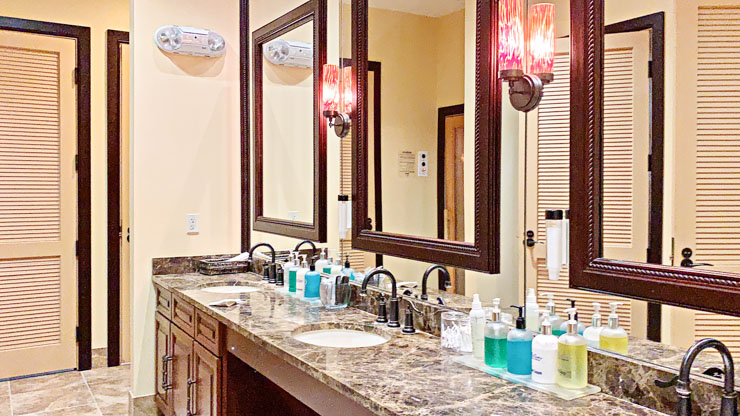 It's a 12,000- square-foot facility with all the amenities that you could want. They also offer spa specials that change often so make sure you take advantage of those.
Also you definitely want to make sure you visit their spa gift shop. Wella, Pure Fiji and Farmhouse Fresh are some of the high-quality products they offer to provide you with a luxurious spa experience that'll help you feel rested and recharged. 
Convenience
Lake Buena Vista Resort Village and Spa is close to both Walt Disney World, Sea World and Universal Studios. It is only about 15-20 minutes from any of the those theme parks! Plus they are close to plenty of shopping and restaurants if you don't want to cook at the Resort!