Carne Asada Seasonings Recipe
When planning any special dinner at home, steak often comes to mind. We have a great Carne Asada Seasonings recipe for you today! Even if you haven't made it before now, with the right seasonings and process, you can have restaurant-quality steak with very little prep time. Let's get started!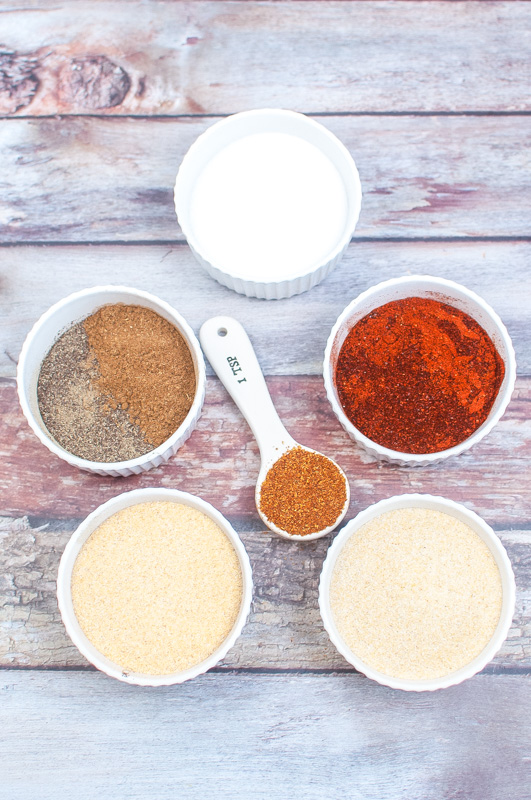 Steak is very versatile and lends itself to so many cuisine types. We typically gravitate toward the southwest, tex-mex, and Mexican cuisine types. Anything served with salsa and tortillas and fresh sides is a win! This carne asada steak seasonings recipe is one you can have prepped ahead and just put everything together at the last minute. It also works for steak on the outdoor grill if you're a fan of grilled meat.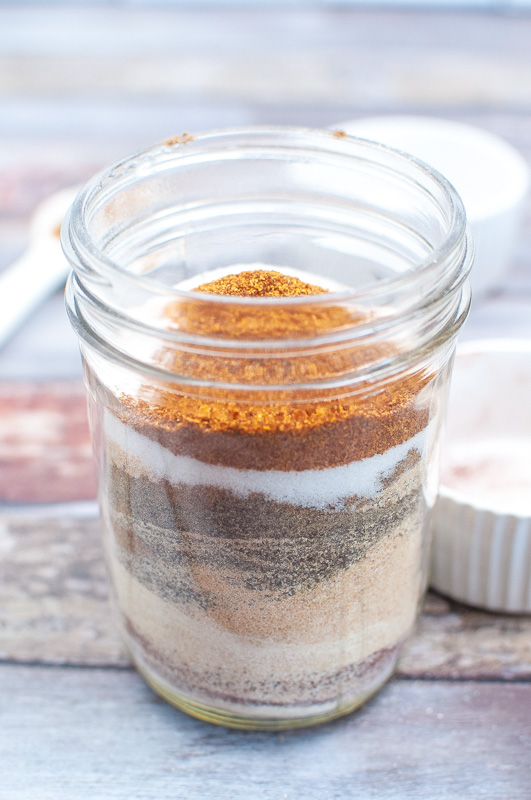 Choosing Carne Asada Beef Correctly
If you're already familiar with this, you can skip this section. However, many readers may not be familiar with choosing the cut of beef they need to make carne asada. It's actually very simple. The best cut of meat to look for here is either skirt steak or flank steak. What are these cuts of beef? They come from the underside of the cow, which is called the plate. The flank is posterior to the plate. This simply means the fibers of the meat are thicker and there is a bit of fat marbling on each cut. Carne Asada may also be prepared with a flap steak which a large cut of beef from the same area. Stores may sell combinations of flank and skirt steaks and just label them as flap steak. Most in my area are labeled as "Carne Asada" or "use for an easy carne asada recipe" in grocery stores.
What are the differences? There aren't many. It kind of depends on your preference and how you will be preparing them. Skirt steak has a bit more marbling, and the fibers on a skirt steak will be less tough than on a flank steak. That said, both require high heat and usually, a hot grill or hot skillet to cook properly. Mexican restaurants use both, and you can ask when you're ordering if you're wondering. They will often list skirt steak as the cut used. Both steaks are prepared as thin slices.
When choosing a great steak at the store, look for a fair amount of marbling. This will give you a juicy steak . If there is a large membrane of connective tissue on the cut, it must be removed before marinating. You can have the butcher remove that and rewrap if needed — sometimes this can be difficult to do, especially if you have accessibility needs. It requires a good grip sometimes to remove these pieces of tissue from the steak. Beef flap meat also may have some areas of fat that can be trimmed off the edges. Just take a sharp knife or even kitchen shears for this.
Can you use sirloin steak? Yes! If you want to have the flavors of Carne Asada and aren't particular about the cut of beef used, go for it! You can even use these seasonings on skinless chicken breast or ground beef for carne asada burritos. Don't feel like you must have a certain cut of steak for any certain recipe. Use the kind of meat you have on hand, or what you can easily find and fit in the budget. As always, we are all for making a recipe your own!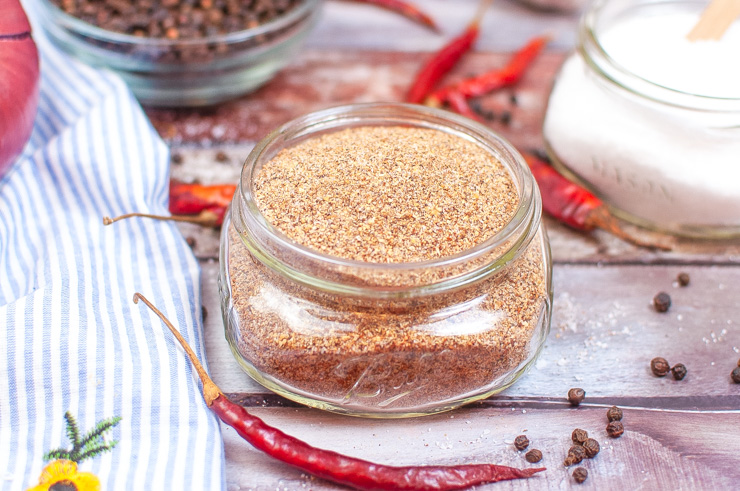 Authentic Carne Asada Marinade & Carne Asada Seasonings Recipe
Next, you can start your marinade for your homemade carne asada. There isn't much you need to do to prep for marinade. You should not need to tenderize this steak before it cooks, since a good marinade will do that for you. However, I've seen a pro tip to look for very small cuts across the grain– by the butcher– which allow more marinade to soak in. You can slightly score the meat if you choose, but do not cut deeply into the steak fibers. You can also use the sharp side of a meat tenderizer to go over it, but again be careful since this may thin your steak too much.
As your steak cooks it can become overdone if certain areas are too thin. If you're not familiar with steaks, a general rule of thumb is to not cut the steak into pieces prior to grilling. It's much easier to flip a steak in one piece rather than small pieces. Since this seasoning is for a grill steak, we recommend slicing for serving after it's off the grill and has had a chance to rest.
What goes in a steak marinade?
My favorite things to marinade steak in are orange juice, lime juice, and Worcestershire. You can do about 1/4 cup of the orange juice, and then add in a about 1 tablespoons each of lime juice and Worcestershire, and some oil to help it stick to the steak. I always add some spice. In this case, add 1 tablespoon of your seasoning mix (recipe below)!
Salt does tenderize but do not over-salt the marinade for several reasons. First, there is going to be quite a bit of salt in your spice mix! and secondly, Worcestershire sauce also contains a lot of salt itself. You don't need much more– otherwise you may not get the actual flavors of your grilled steak.
Finally, a bit of fresh garlic and fresh cilantro will give your steak a fresh flavor. Mexican recipes almost always include fresh ingredients, so be sure not to skip these if possible! Your carne asada meat will need to marinade at least 2 hours if using flank or skirt steak. If using a sirloin, it should be tenderized within around 30 minutes. If you love spice, you can also toss in some ancho chili powder.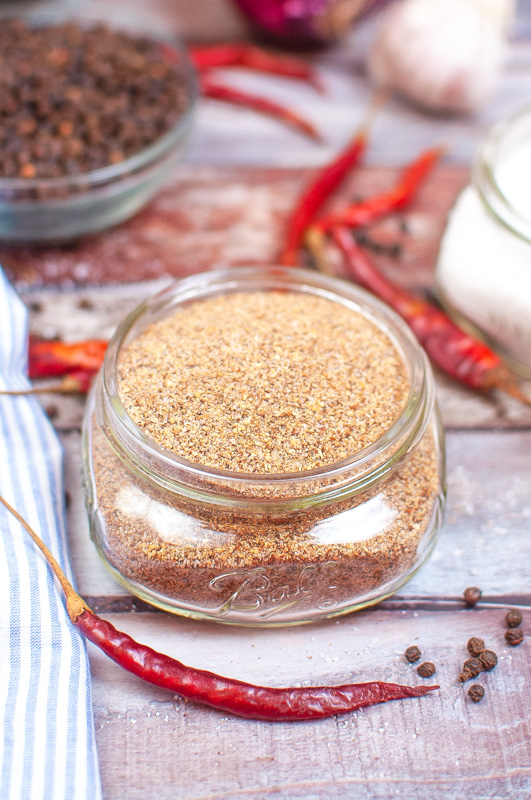 Grilling Your Steak
Remember, steak cooking time or grilling time will not be long for any thin cut. So the cooking times may surprise you with how short they are! In general, beef internal temperature needs to be 130-140 for a medium rare steak. For children and anyone who prefers a longer cooked steak, you can grill to 140-150 degrees F for a medium steak, and over 150 for a well done steak. I prefer ours medium well, so around 148. Purchase an instant read thermometer for the grill to get the most accurate measurement of your steak. This is especially important if using a charcoal grill, since temps may vary a bit. Be aware of the surface area of your steak, and ensure there are no hot spots that are overcooking part of the steak as it cooks.
You can grill for 4-8 minutes per side depending on your preferred doneness. In the oven, you should plan to broil on each side for 4-6 minutes. And on a flat grill pan over the stove, it will take 4-8 minutes on medium to high heat. Keep a small container of water nearby for the grill or stovetop, to keep the steak and marinade from sticking to the surface. Flavorful carne asada will have some of the marinade on the meat as it cooks. Outdoors, you can use a cast iron skillet, but we prefer to put the steak directly on the grill since the type of meat used needs a high heat.
Asada Seasoning (Yields 2 cups)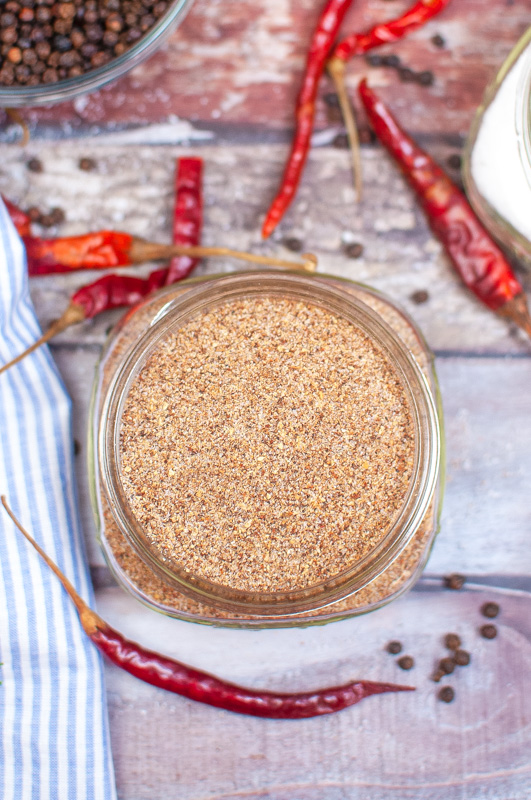 If you prefer the authentic flavors of carne asada but want have a regular dry sesoning to have on hand, this one is it! You can add this to just about any of the marinade ingredients for a delicious flavor blend. It's going to rival your favorite Mexican Restaurant!
Combine your seasonings in a large bowl or food processor. I often use my small Ninja food processor to make spice blends so that they are fully incorporated. This Dry rub includes salt, black pepper, Texas Chili Powder, Granulated Garlic, Onion powder, Ceyenne and ground Cumin.
If you don't have the exact seasonings, some small variations are OK. You can also add extra spice by adding in some red pepper flakes or extra Cayenne. For the chili powder, you can also use Mexican chili powder blends if that's what you have available.
This dry rub works with store-bought or your own carne asada marinade. If you are watching sodium, you can optionally decrease the salt so your spice blend will not have as much salt. Remember, salt does tenderize meat so I would not leave it out entirely.
This dry rub can be made in about 5 minutes and stored in a glass container for later use. It's a great shortcut to making your own carne asada! Happy Grilling!
Yield: 1/4 cup
Carne Asada Dry Seasoning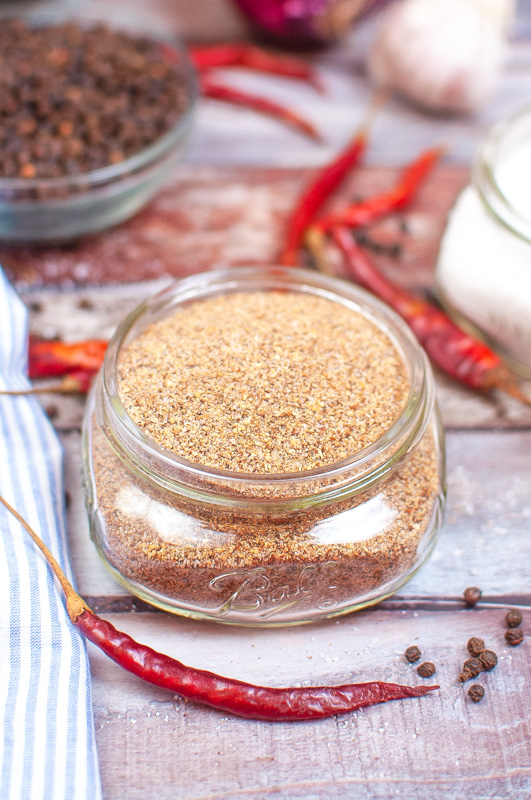 Try this dry seasoning the next time you're prepping any Carne Asada dish!
Ingredients
2 1/2 tablespoons Kosher Salt
1 Tablespoon Black Pepper
4 Tablespoons Texas Chili Powder
6 Tablespoons Granulated Garlic
6 tablespoons Onion Powder
1 teaspoon Cayenne
1 tablespoon cumin
Instructions
Add all of your seasoning ingredients to a bowl or small food processor
Mixed together
Store in an airtight container
To use: Scoop 1 Tablespoon of the seasoning mix per 1 lb of meat. Add to your marinade, or season the meat directly as a dry rub. If you're seasoning meat directly, we recommend using 1 teaspoon of olive oil prior to enable the dry rub to stick.
Notes
This dry rub seasoning would take the place of any spice if you're also making a marinade.
Nutrition Information
Yield
4
Serving Size
1
Amount Per Serving
Calories

117
Total Fat

2g
Saturated Fat

0g
Trans Fat

0g
Unsaturated Fat

1g
Cholesterol

0mg
Sodium

2609mg
Carbohydrates

25g
Fiber

6g
Sugar

2g
Protein

5g
Thanks for reading our Carne Asada Seasonings Recipe! Before you leave, be sure to take a look at more of our travel inspired recipe posts!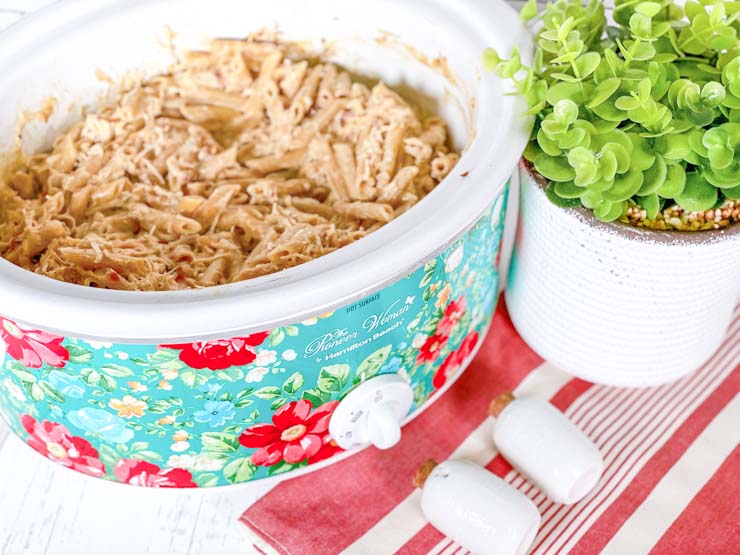 This Olive Garden Slow Cooker Pasta will be a family favorite.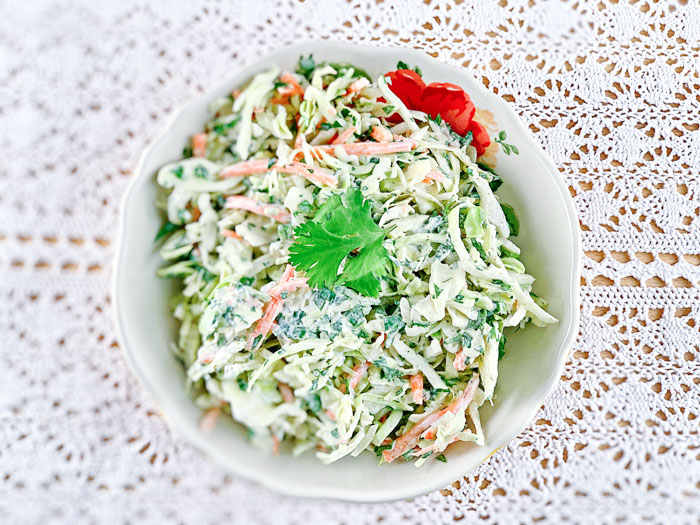 Need a side to go with any of your Mexican Cuisine meals? We love this Spicy Mexican Slaw recipe!
FOLLOW US ON SOCIAL MEDIA
Don't forget to invite your friend's to our Facebook groups! We would also love to see your vacation pictures!