Things To Do in Lexington VA
When it comes to things to do in Lexington, VA, the possibilities are endless! It's a town that will make your heart swell with pride and leave you feeling free as a bird. Whether you're looking for adventure or relaxation, this charming city has something for everyone. This idyllic corner of Virginia is known for its picturesque views, historic sites, and eclectic eateries. So get ready to explore all that Lexington has to offer!
History Of Lexington Va
Lexington VA is steeped in history. There are many sites and monuments that honor the events of the Revolutionary War and Civil War in Lexington. The Stonewall Jackson House is a must-see when visiting Lexington. It was home to Confederate General Thomas Jonathan "Stonewall" Jackson from 1858 until his death in 1863. Visitors can also explore other historic sites such as Cedar Creek Battlefield. Cedar Creek Battlefield was an important site during the American Civil War. Many of these places are listed on the National Register of Historic Places or have been declared a National Historic Landmark. This is due to their significance in our nation's history.
If you love exploring beautiful landscapes and learning about our country's past. Then Lexington VA is definitely a great place to visit! Whether you're interested in civil war history or just looking for something interesting to do. There's something for everyone here in Lexington.
Natural Landmarks And Attractions
Continuing on from the history of Lexington VA, there are many natural landmarks and attractions to explore. Located in Rockbridge County, this area is surrounded by beautiful Blue Ridge Mountains and overlooks the Shenandoah Valley.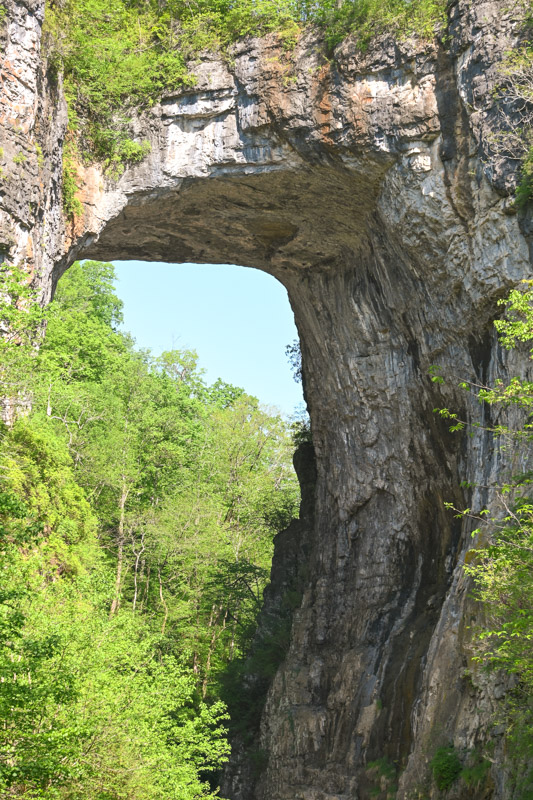 One of the most iconic places to visit is the Natural Bridge State Park. It's just a short 15 minute drive from downtown Lexington. This 215-foot tall limestone bridge was once owned by Thomas Jefferson and remains a popular destination for tourists and locals alike. There are also 7 miles of hiking trails within the park that can be explored. Don't forget to visit the Historic Monacan Indian Village and Lace Falls with its 30-foot cascade. At night you can take part in an evening tour under the stars.
Oak Grove Cemetery
For those looking for more cultural activities, Oak Grove Cemetery offers guided tours delving into Lexington's past. Everyone from Revolutionary War soldiers to notable educators from Washington & Lee University are buried here. Not too far away is Devil's Backbone Brewing Company. Here visitors can enjoy locally made craft beer as well as live music at their outdoor venue. To top it off, Lime Kiln Theater puts on performances all summer long featuring classic American plays. Plays such as Cat On A Hot Tin Roof or The Glass Menagerie.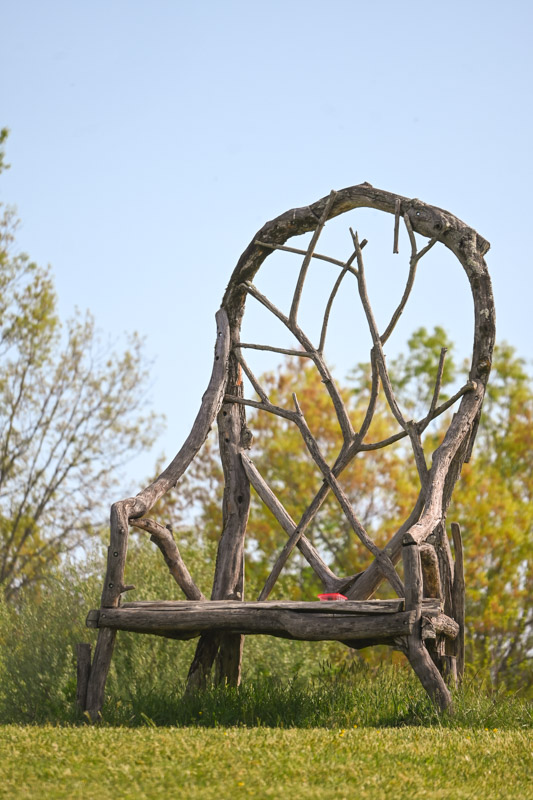 Boxerwood Nature Center is a great place to escape and enjoy nature. You can enjoy plenty of whimsical outdoor play spaces while enjoying interpretive sites used to showcase science based environmental stewardship. They have also initiated a county composting program. They give out 60 backyard composters a year and all the need to do is keep track of how much food waste they compost! This is a great educational place that the kids will enjoy running and playing.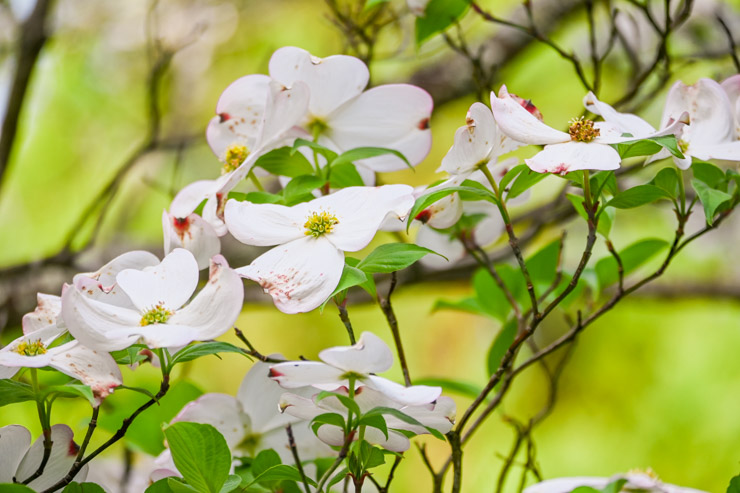 No matter what type of adventure you seek during your time in Lexington VA, you will have plenty of options to choose from! So come discover why this small city has been captivating people since its beginnings back in 1777.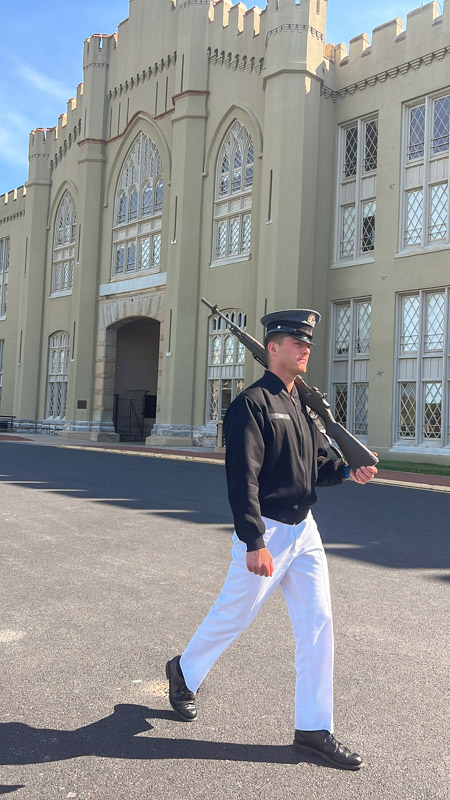 Virginia Military Institute (VMI): 
Founded in 1839 and known as "The West Point of the South," VMI has been educating future leaders since its inception. Tour the grounds of this military college, see where cadets live and train, visit historical exhibits and more at the small museum on the campus. VMI is more than just a military college. Among the alumni of VMI are a Nobel Prize winner, 11 Rhodes Scholars, 7 Medal of Honor recipients, a Pulitzer Prize winner, college presidents, and generals and flag officers.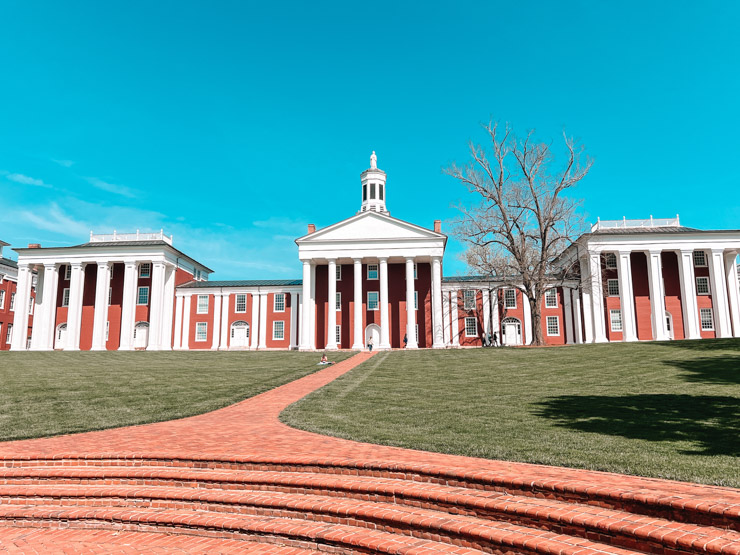 Washington and Lee University : 
Take a tour of this private university founded by General Robert E. Lee's son after his father's death in 1870. Explore Lee Chapel , admire beautiful gardens and view artwork from prominent artists. W&L is the 9th oldest college in the US and sits right next to VMI. When you visit Lexington you really need to walk around the campus and check out the beautiful buildings.
Downtown Lexington: 
Stroll through downtown Lexington and discover unique shops, art galleries , restaurants , museums , historic buildings , monuments honoring Civil War heroes and much more.
No trip to Lexington would be complete without a visit to Stonewall Jackson Memorial Cemetery. It's the final resting place for Confederate General Thomas J. "Stonewall" Jackson. You can also visit other nearby Civil War sites such as New Market Heights or many more along the Civil War Trail. Experience the rich heritage of one of America's most beloved cities on your next trip!
TIP:If you are in Lexington on a Wed, you need to check out the Farmers Market. They have fresh fruits and veggies plus many other homemade items for you to enjoy! I bought some tallow moisturizer and serum that is AMAZING!
Shopping Centers And Boutiques
When visiting Lexington, one of the best ways to take in the culture and feel connected to the local community is by exploring the shopping centers. As you stroll down Main Street, you'll find an array of boutiques, art galleries, and antique stores that capture the spirit and energy of this charming town. Whether it's finding a special something for yourself or a loved one, there are plenty of opportunities to browse around and get lost in all that Lexington has to offer.
No matter what brings you here, be sure savor every moment spent discovering all the wonderful shops throughout Lexington. From quaint little boutiques tucked away off main street to specialty shops featuring locally crafted items – whatever your pleasure may be -Lexington will certainly have something for everyone!
Local Restaurants And Breweries
Lexington, VA offers delicious local restaurants and breweries that give visitors a unique experience. Whether you're in town for the weekend or just passing through, there is something sure to satisfy your taste buds!
Devils Backbone Brewing Company.
On the Shenandoah Beerwerks Trail, travelers can find some of Virginia's finest craft beers at Devils Backbone Brewing Company. Or if wine tasting is more your speed, visit one of the many wineries located throughout Rockbridge County. 
Sweet Things
For those looking for something sweet, head over to Sweet Things Ice Cream Shoppe for a scoop (or two!) of homemade ice cream flavors like apple pie and s'mores. The smell of fresh made waffle cones fill the air in this ice cream parlor and will have your mouth watering! Make sure to try the Oreo ice cream. You won't be sorry.
In addition to its amazing eateries, Lexington also boasts several fun attractions. Visit the Miller's House Museum to learn about George C Marshall's life as an army general and diplomat; take a tour with Lexington Carriage Company around historic downtown; or stop by Cocoa Mill Chocolate Company for some fresh-made chocolates and treats.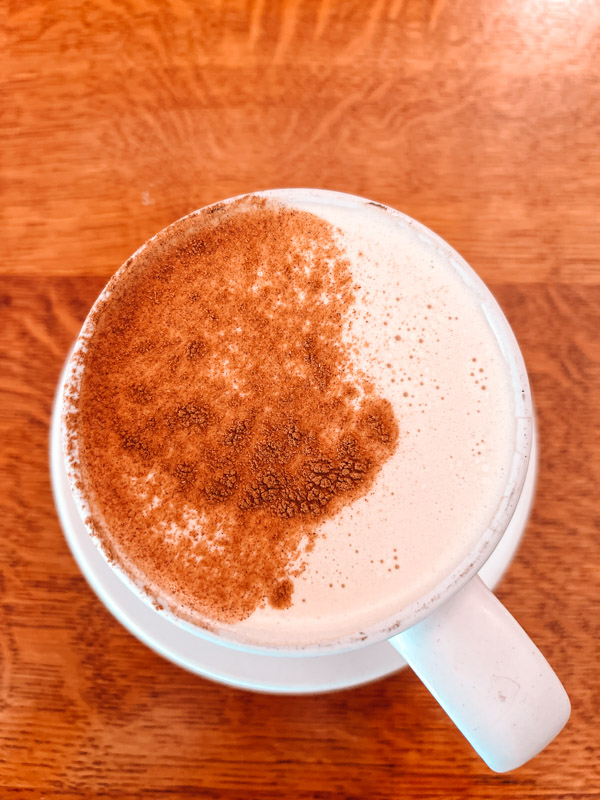 Dinner or Breakfast at Taps –
We recently had the pleasure of dining at TAPS in The Georges in Lexington, Virginia for dinner. The restaurant offers indoor and outdoor seating options, creating a charming and cool atmosphere that was perfect for my evening meal. The menu featured a range of delicious American cuisine options, and I opted for a hearty meal that did not disappoint. The quality of the food and delightful taste made the meal an instant favorite. The TAPS lobby lounge offers a relaxed and friendly atmosphere, making it the perfect place for after-dinner drinks. I would also recommend trying TAPS for lunch or even breakfast. The included breakfast was a delicious spread of quality fresh fruit and other tasty options. TAPS at The Georges is definitely a restaurant that I will return to for future dining experiences.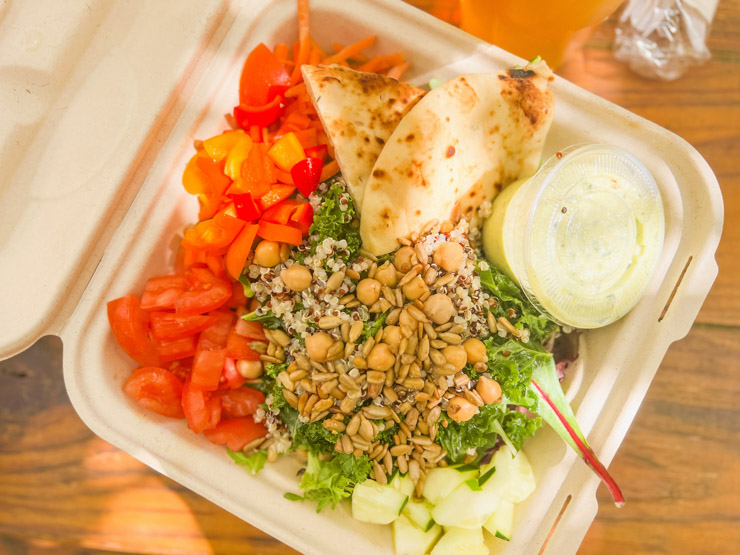 Globowl Cafe –
If you're looking for a delicious meal that's also guilt-free, look no further than Globowl Cafe in Lexington, VA. This vegan and vegetarian-focused restaurant serves up home-cooked world cuisine that will satisfy your tastebuds and leave you feeling good about what you just ate. Using organic and clean ingredients, their Baja Globowl is a must-try. Trust us, you won't even miss the meat. And now, you can enjoy all their flavorful dishes for takeout! So swing by tomorrow starting at 11 AM and pick up a savory meal that will leave you feeling full and happy.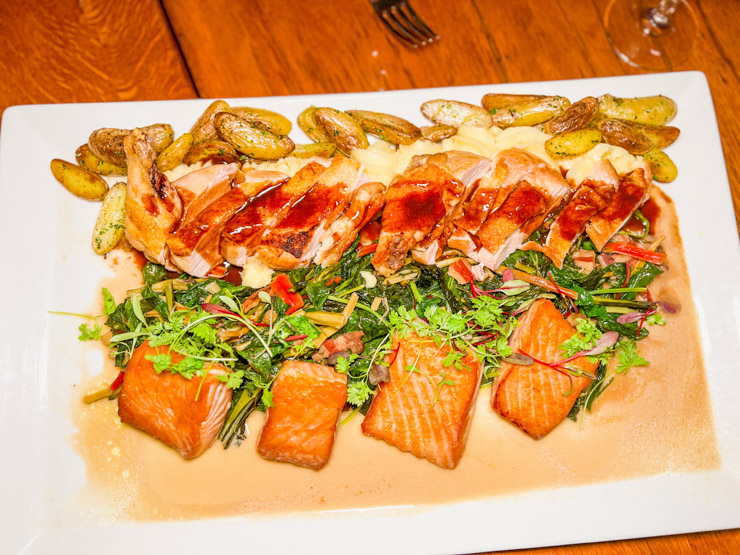 Haywoods Piano Bar and Grill
Located in the heart of Lexington, Virginia, Haywood's Piano Bar and Grill offers locals and visitors a lively dining experience with locally sourced, seasonal cuisine and nightly entertainment. The atmosphere is casual and welcoming, with a full bar and live piano jazz on Friday and Saturday evenings. Guests can enjoy down-to-earth dishes, both small plates and large, featuring locally grown ingredients.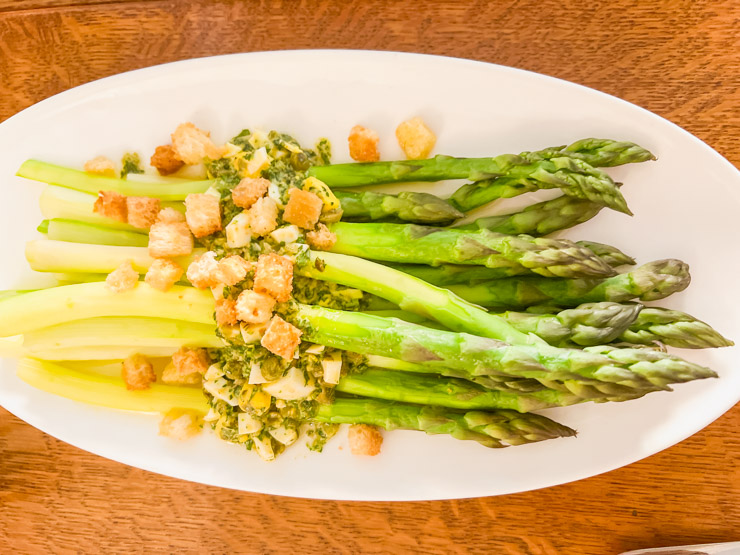 The restaurant is situated on the main floor of the historic Alexander-Withrow House, adding to the charming ambiance. Haywood's also features a patio for guests to enjoy outdoor dining. Overall, Haywood's Piano Bar and Grill provides a fun and unique dining experience that is sure to please any foodie or music lover.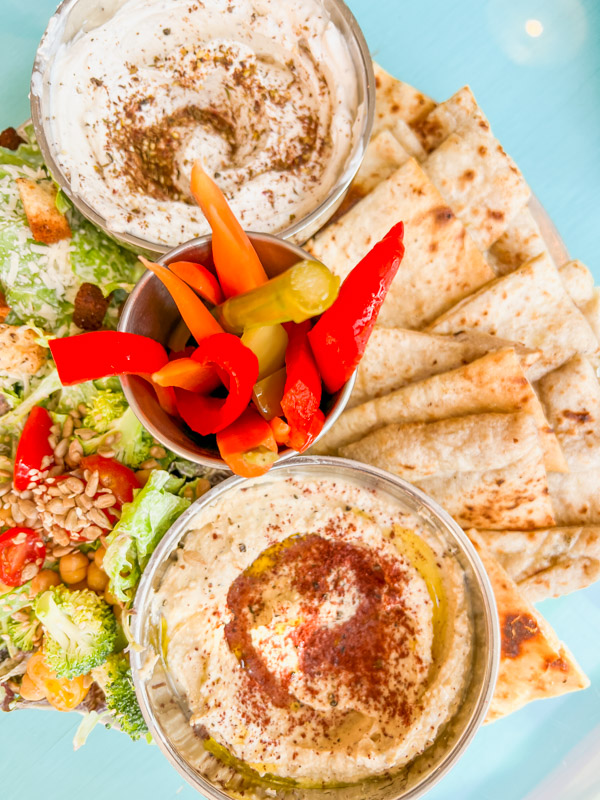 Heliotrope Brewing
Heliotrope Brewery, located in downtown Lexington, Virginia, is a popular spot for beer enthusiasts and foodies alike. This brewpub produces small-batch, artisan ales and lagers using locally sourced ingredients and even their own house culture. Their rustic ales and lagers are highly rated by visitors who enjoy the unique flavors and taste profiles. Heliotrope Brewery also offers a menu of delicious food options, including specialty and dessert pizzas that have received rave reviews.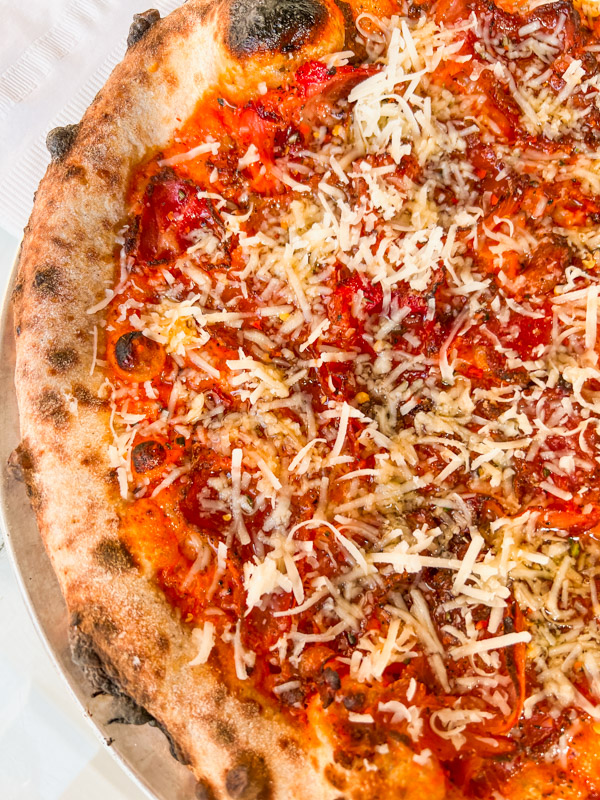 In addition to their beer and food, Heliotrope Brewery also has a great music experience, making for a fun and lively atmosphere. Heliotrope Brewery is a must-visit spot in Lexington, Virginia for great beer, food, and a fun atmosphere.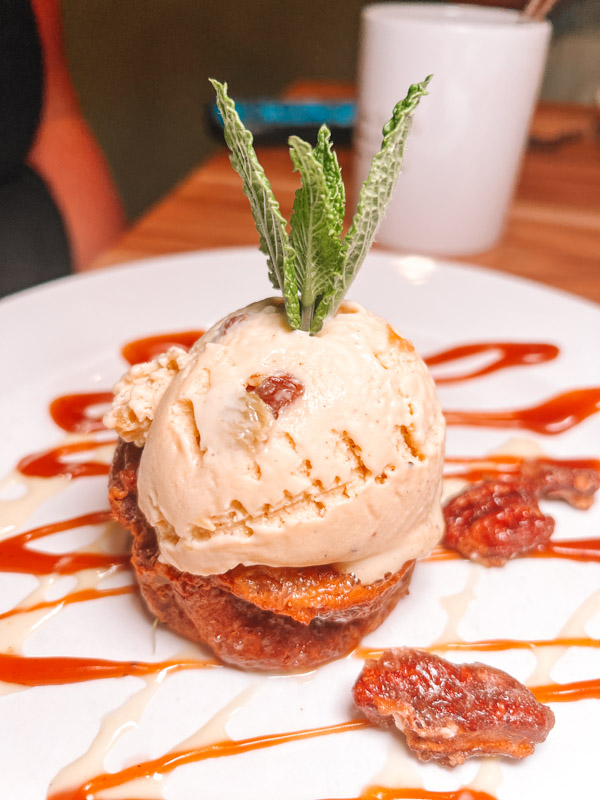 Southern Inn Restaurant
Located in the heart of historic downtown Lexington, Virginia, the Southern Inn Restaurant is a beloved dining destination for both tourists and locals alike. With a contemporary menu of New American and Southern cuisine, the restaurant is known for its scratch-made dishes using local and organic products whenever possible. Proprietors George and Sue Ann oversee the restaurant, ensuring that diners have a casual yet elegant dining experience. The restaurant's extensive wine list is a perfect complement to the delicious offerings on the menu. The dining experience at the Southern Inn Restaurant is sure to be one of the best experiences in Lexington, Virginia.
No matter what type of activity appeals most to you – eating out, exploring museums, or going on tours – Lexington has plenty of options. From beer tastings to horse-drawn carriages rides, this quaint little town will provide an unforgettable experience no matter how long you stay!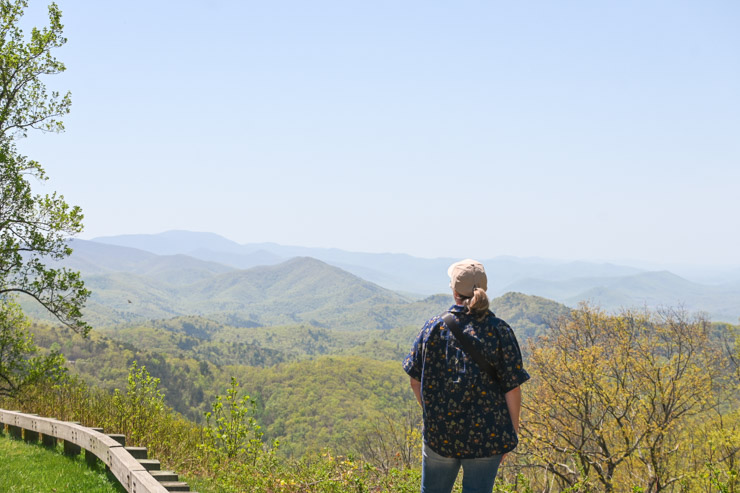 Family-Friendly Activities
Do you believe that a family-friendly trip can be both educational and thrilling? Lexington, VA has the perfect activities to prove this theory right. From exploring natural wonders like the Blue Ridge Parkway, Chessie Nature Trail, Luray Caverns, and Cyrus McCormick Farm & Museum to outdoor adventures like Virginia Safari Park and Miller's House Museum there is something for everyone in your group.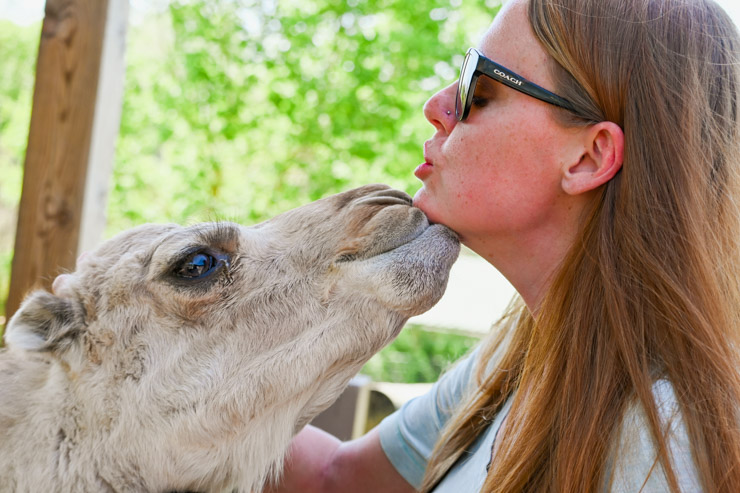 Virginia Safari Park
If you are an animal lover then the Virginia Safari Park should be on your itinerary. You can interact with the animals safely from your vehicle while exploring their 180 acre drive-thru safari. The Safari Drive-Thru is 3 miles long and features over 1000 free roaming animals from around the world! Virginia Safari Park also features a Village Walk-Thru. Here you can check out the animals in the Kangaroo Walkabout, Budgie Aviary, Giraffe Feeding Station, and a Petting Barn. You can also get up close to the animals during a special, behind-the-scenes encounter with sloths, rhinos, or penguins.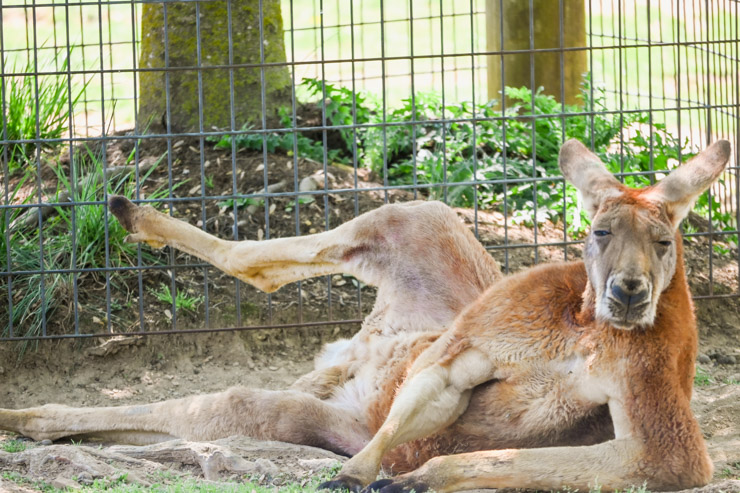 If you get a bucket of feed, I recommend holding on tight. A few animals like the buffalo and Llama can literally grab on to the bucket and take it out of your hand. Also don't forget to save some of your food for the last leg of the park. You'll get to feed zebra, buffalo and more.
This a video of a huge Buffalo sticking it's head in the car to get my food! He was actually very gentle so I wasn't to worried.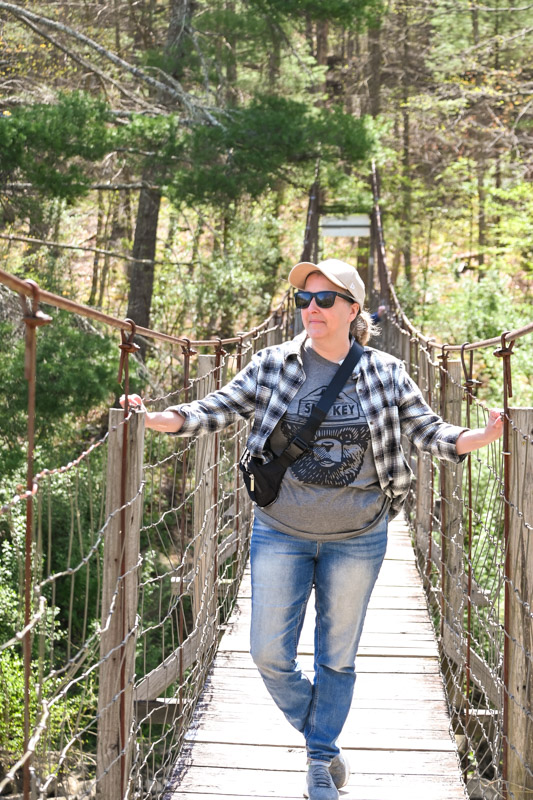 Outdoor Recreation Areas
Lexington, VA is known for its outdoor recreation opportunities. Whether you're looking to explore the Shenandoah National Park or relax in a picnic area along Woods Creek Trail, there's something here that will suit anyone's taste.
The Wood Creek Trail offers an array of activities including biking, fishing and bird watching. There are several nature trails leading through the woods with beautiful views of the creek below. At the end of the trail lies a historical grist mill and adjacent Miller's House Museum which can be explored on foot or by horse-drawn carriage tour!
If you prefer more leisurely activities, there is also a playground trail where visitors can enjoy some fresh air while playing games or simply relaxing in one of many picnic areas. The park also features plenty of hiking trails ranging from easy strolls to strenuous hikes up mountainsides – perfect for all levels of experience!
The Blue Ridge Parkway
If you looking for a scenic drive then look no further. The Blue Ridge Parkway is a 469 mile stretch of road that goes from Skyline Drive and Shenandoah National Park in Virginia to Great Smoky Mountain National Park in North Carolina. This Parkway has some amazing views and has earned its nickname as "America's Favorite Drive". Rockbridge County is accessible from three points: Vesuvius, Buena Vista, and Glasgow.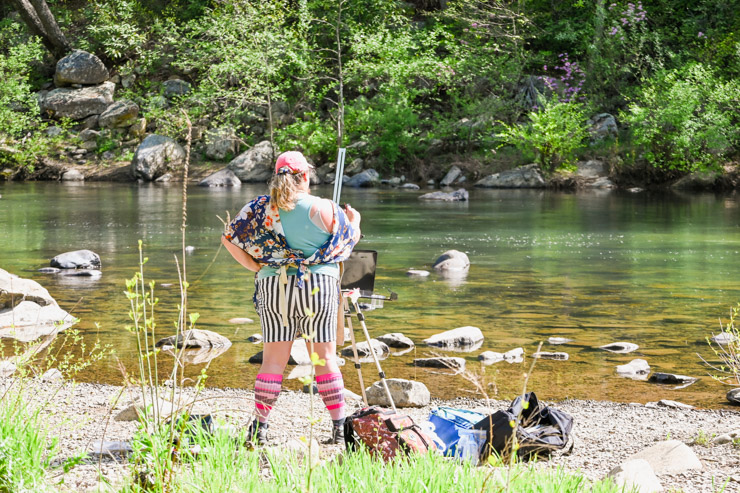 Goshen Pass Natural Area Preserve
Goshen Pass Natural Area Preserve is the perfect place for a picnic or just hanging out and enjoying the outdoors. This 3.7 mile long gorge is on the Maury River and is the Virginia's oldest state managed natural area. When we visited here there were several local artists using the area for inspiration.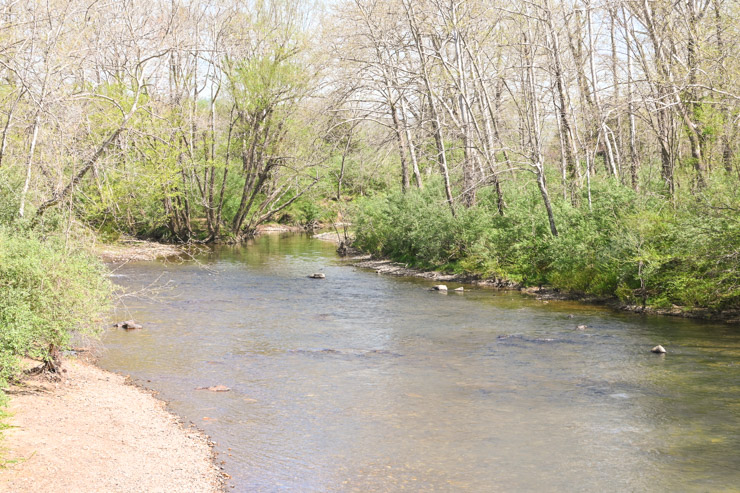 Natural Bridge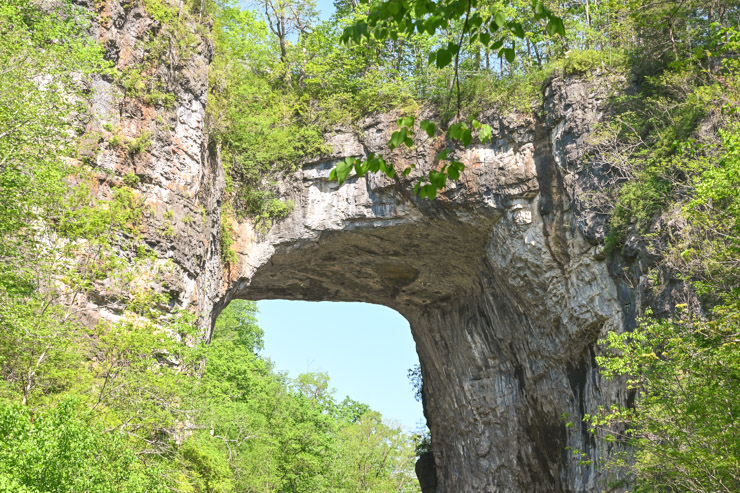 Natural Bridge State Park is home of the 215-foot tall Natural Bridge. This limestone gorge was formed with help from Cedar Creek. You can explore the area on 7 miles of hiking trails. Natural Bridge was listed on the National Register of Historic Places as a National Historic Landmark in 1988.
Visitor Center
January to the 2nd Weekend of March: 9:00 a.m. to dusk daily
2nd Weekend of March to Thanksgiving: 10:00 a.m. to dusk 6:00 p.m. daily
Thanksgiving to January: 9:00 a.m. to dusk daily
Closed Christmas Day
Contact Station and Trail Store 
January to the 2nd Weekend of March: 9:00 a.m. to dusk Friday-Sunday
2nd Weekend of March to Thanksgiving: 9:00 a.m. to dusk daily
Thanksgiving to January: 9:00 a.m. to dusk Friday-Sunday
Closed Christmas Day
The Caverns at Natural Bridge
No matter who you are, Lexington has something to offer everyone when it comes to outdoor recreation; come take advantage and experience everything this city has to offer! The Natural Bridge Caverns Tour goes more than 34 stories deep as you explore the Colossal Dome Room, Mirror Lake, the Well Room, and the Canyon Room. The Natural Bridge Caverns stay at a cool 54 degrees. So a jacket and closed toe walking shoes is recommended.
Hotels And Accommodations
Lexington, VA is a small town full of history and charm. It's home to Washington College, one of the oldest military colleges in the US, as well as numerous historical buildings and monuments. Visitors can stay in Lexington for a few days and explore all it has to offer.
The Lexington Visitor Center is an excellent place to start when looking for accommodations. They have listings for hotels, inns, cabins and more so you can find something that fits your budget and needs. During hot summers months many hotel pools are open to guests which provide great relief from the heat!
If you're looking for a unique experience during your stay in Lexington, consider taking a carriage ride around town with the Lexington Carriage Company. Or you could visit an art museum located at nearby Washington & Lee College. The college also offers tours inside some of their historic buildings which will give you an insight into how things were done during colonial times.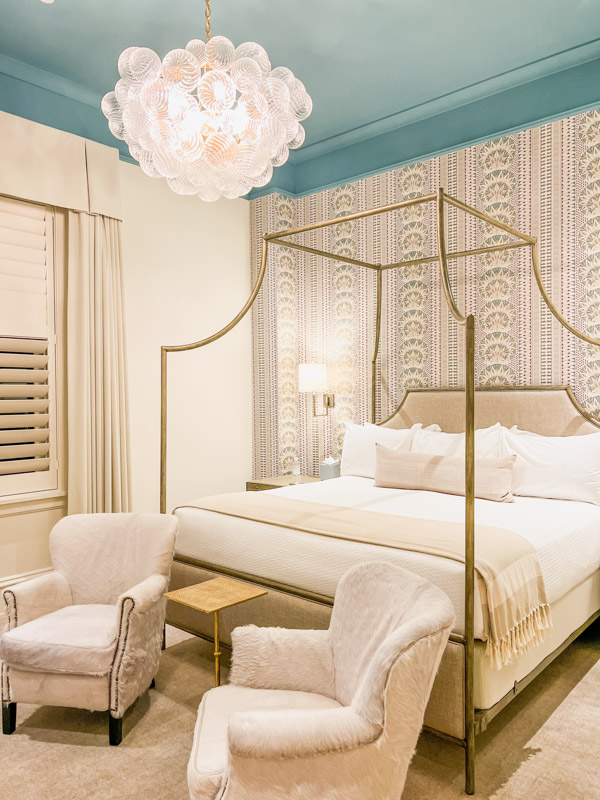 Staying at the Georges
The 5 buildings that make up The Georges are situated right on Main Street. The Georges 33 rooms and suites have been renovated so will enjoy elegant style no matter what building you stay in.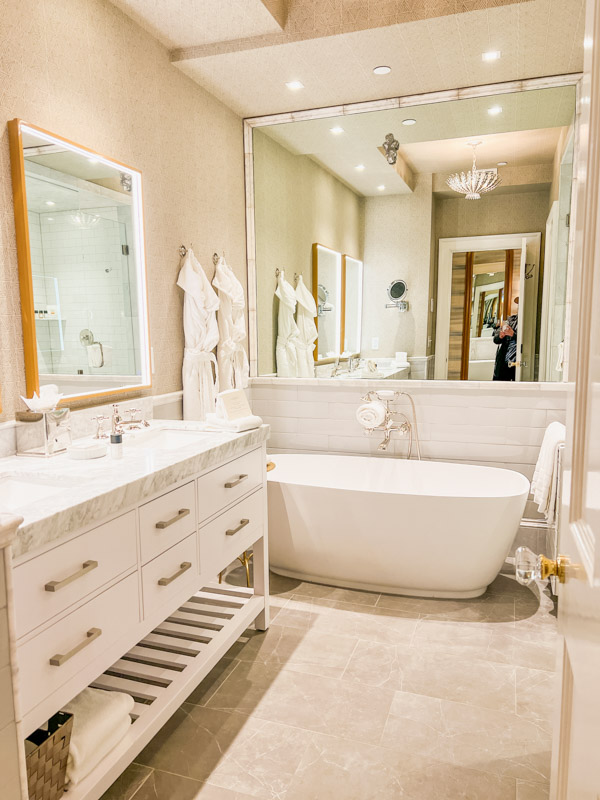 We stayed in the Livery Building when we visited and it was amazing. From the beautiful chandelier above the bed to the heated floors and pedestal bathtub, you are surrounded by luxury. It is centrally located in downtown Lexington so many of the shops and restaurant are within walking distance. This room was absolutely gorgeous!
Transportation Options
Getting to Lexington, VA is a breeze! Buena Vista and the surrounding area offer excellent transportation options. The town of Lexington is located in the Shenandoah Valley region of Virginia, near the United States East Coast. It's also conveniently close to many nearby cities such as Roanoke and Lynchburg.
For those who want to make their way there by car, there are several scenic drives along the Maury River that will take visitors right into historic downtown Lexington. This picturesque route provides beautiful views of the Blue Ridge Mountains and countryside. If you're looking for an even more adventurous journey, consider taking a ride on one of the popular cycling trails in this area – cyclists can enjoy breathtaking views all around them while they explore both sides of the river.
Finally, if you're wanting to immerse yourself in local culture and history during your stay, then book a guided tour with a knowledgeable professional. Visit places like Stonewall Jackson House or Washington & Lee University campus or explore some of the charming shops and galleries scattered throughout downtown. You can also visit Blacksmith Shop Park where you can learn about techniques used by traditional blacksmiths while enjoying outdoor activities such as fishing or walking around Lake Robertson Nature Trail.
Whether it's by land or air, getting to Lexington is easy – so why not plan your trip today? With its abundance of attractions, historical sites and natural beauty, you won't regret it!
Arts And Entertainment Venues
Lexington VA is a perfect place to explore arts and entertainment. The city of Lexington has many diverse venues that will satisfy the needs of all its visitors. From museums, galleries, performing art centers, and live music events there's something for everyone in this great town!
For those looking to get outside during the warmer months, the Maury River offers kayaking and fishing as well as some stunning views along your journey. If you're feeling adventurous more extreme activities like zip-lining or rock climbing can also be found nearby.
If exploring isn't your thing you can always spend an afternoon walking around downtown and popping into one of the local ice cream parlors or cafes. Whether it's shopping at unique boutiques, watching a show at one of their theaters or simply taking in the sights while strolling through historic streets; Lexington VA is an excellent place to visit with plenty of interesting things to do.
So what are you waiting for?
Lexington VA is full of unique experiences for visitors. Whether you're looking to learn about the city's storied history or explore its natural beauty. There's something for everyone in this charming town. There are cultural sites and museums to visit, shopping centers and boutiques to browse, local restaurants and breweries serving up delicious fare. Don't forget about hotels and accommodations to rest your head at night! Plus a lively nightlife scene perfect for an evening out on the town, plus arts and entertainment venues offering exciting performances. All these wonderful attractions make Lexington VA the ideal destination for an unforgettable getaway. As they say "living well is the best revenge," so why not treat yourself by spending some time in Lexington? It'll be like taking a mini-vacation right in your own backyard.
Great Destinations for Couples