Touring England Through Soccer – Best Stadium in England
England is home to some of the most famous and highly respected soccer stadiums in the world. It's also home of some of the biggest football stadiums in the United Kingdom. If you're a fan of the sport, or simply want to see some of the best scenery in England, then a stadium tour is a must-do activity. Here are some of the best stadiums to visit, based on their history, atmosphere, and overall experience. Whether you're an avid soccer fan or just looking for something new to do in England, be sure to check out these amazing stadiums!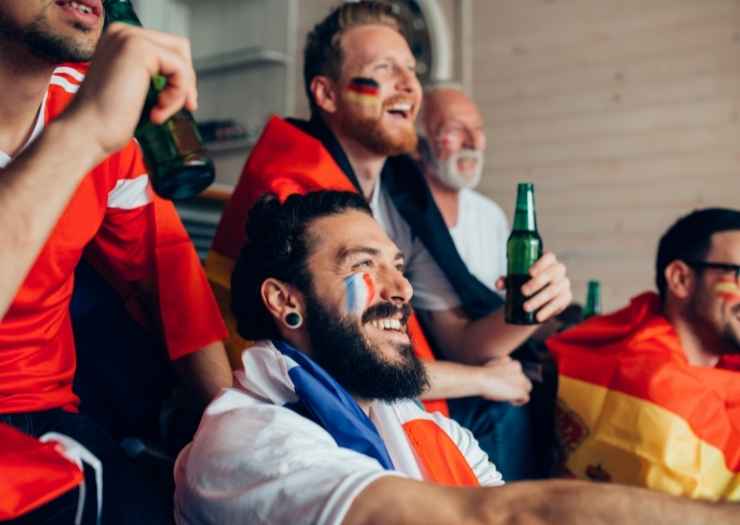 But rather than just spending your time visiting tourist centers and well-known businesses, one of the best ways to experience a destination authentically is by taking in a particularly popular local cultural event. Like in Durham, a great experience can be presented at a sporting event; namely taking in the Durham Bulls game.
Over in England, the sport we know as soccer is engrained into the country's heritage. It's the home of the oldest club in the world, and it's a sport so important to the people, the teams are woven into the fabric of the cities in which they reside. England is also one of only six teams to have competed in every Commonwealth Games since the first Empire Games in 1930. So, with this in mind, we've created a list of four of the best cities to visit, with some memorable soccer experiences just waiting for you to discover. Who doesn't want to visit the home of football with it's abundance of stadium tours.
Birmingham – Aston Villa
Villa Park has been the home to Aston Villa since 1897, making it one of the oldest stadiums in professional soccer. The stadium has a capacity of 42,000, and it's well known for being a place with a fantastic atmosphere when the team takes to the pitch. While Villa Park has been renovated extensively over the years, it is showing its age in places, but that adds to its charm. If you're visiting the city, maybe take a tour of the Cadbury's factory, home of the world-famous chocolate manufacturer, and get a free sample or two to take to the game.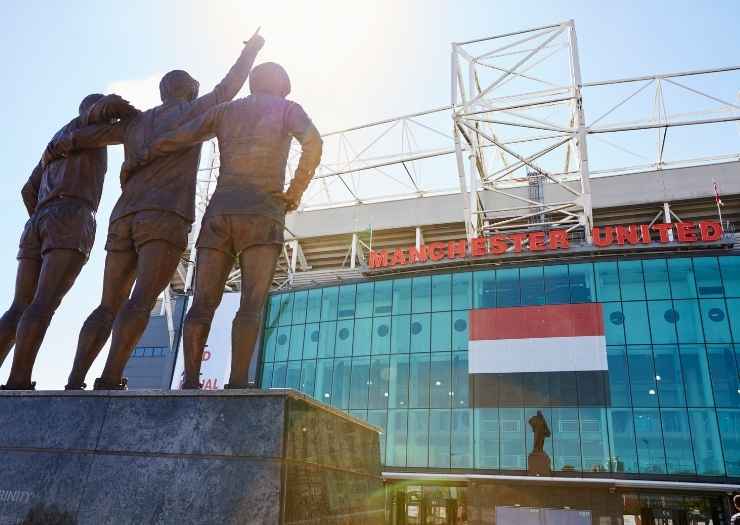 Manchester – Manchester City
One of the best experiences you'll get in English football currently is by taking in a game at the home of the current Premier League champions, Manchester City. Why not take in a tour to take a peek behind the curtains of the Etihad Stadium, where you can visit the changing rooms, understand how the players prepare, and even stand pitch side to get a sense of what it's like to play in front of 55,000 fans. This city of manchester stadium has finished top of the league in three of the last five seasons and are without doubt favorites with Ladbrokes to come out on top again this year. It will add to their accolades which are already listed in the National Football Museum, which tells the story of the game and how it went on to become the world's most popular sport.
If you're a fan of English soccer (or even just enjoy visiting historical stadiums), then you should add Old Trafford to your list of places to see. As the home stadium for Manchester United, the largest and most popular club in England, it's definitely worth a visit. Even if you're not that interested in sports, the architecture and history of the stadium are fascinating. Plus, there are plenty of shops and restaurants around the area to keep you occupied. So if you're looking for something fun to do in England, make sure to check out Old Trafford!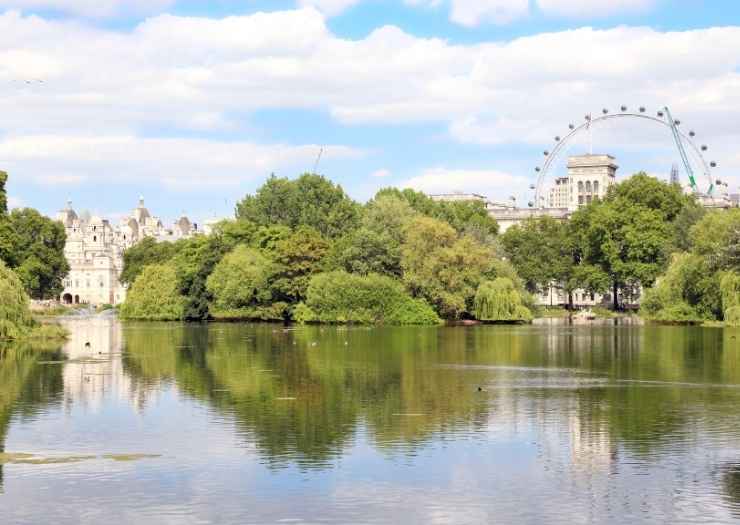 Newcastle – Newcastle United
The home of The Magpies is one of the most imposing stadiums on any cityscape in England; St James' Park sits a short walk from the River Tyne in the northeast of the country. On a matchday, 52,000 fans are packed inside to watch their team take to the field, as the whole city comes to a standstill when the game kicks off. Like many Premier League stadiums, you can also take a tour of the ground on a non-matchday, however, one of the more unique experiences offered in Newcastle is a rooftop tour giving you a literal birds-eye view of the stadium.
If you're looking for a beautiful and peaceful place to relax in England, St. James' Park is definitely worth a visit. Located in the heart of London, this park offers stunning views of Buckingham Palace and the River Thames. It's also home to a variety of wildlife, including ducks, pelicans, and geese. So if you're looking for a relaxing day out in nature, be sure to check out St. James' Park!
Portsmouth – England
Fratton Park Stadium in Portsmouth, England is the home of Portsmouth F.C. and has a capacity of 20,050. The stadium was built in 1898 and renovated in 2001. It is currently the oldest football stadium in use in England. Fratton Park has been used for many different events, including rock concerts, international rugby matches, and more. If you're looking to visit Portsmouth and want to see a football match while you're there, be sure to check out Fratton Park Stadium!
Liverpool – Liverpool FC
Liverpool is one of the most famous clubs globally with a long and illustrious history, which has seen them win 61 trophies, including the title of best in the world, as reported by CBS. They have won the English league 18 times so far and are hot on the heels of Manchester City this season, with many suggesting they could pip City to the title. A visit to Anfield, the home of Liverpool on a matchday, is stirring to say the least, and that's typified by the supporters who sit in the stand known as The Kop. The stand is an immense single-tiered structure in British soccer houses 12,409, and when it's full, fans wave flags and support their team so loud it's almost deafening.
Goodison Park is a football stadium located in Liverpool, England. It has been home to Everton Football Club since its construction in 1892. The stadium was originally built as a cricket ground and hosted its first game on August 15, 1884. Everton played their first ever game at Goodison Park on September 2, 1892. The stadium has a capacity of 39,572 and is the seventh-largest football stadium in England. Goodison Park hosts numerous events throughout the year, including concerts and charity matches.
Croydon – London
Designed by renowned architect Archibald Leitch, Selhurst Park opened its doors in 1924 and has been host to some of the biggest matches in English football history. Today, the stadium is the home of Crystal Palace FC and continues to thrill fans with its intimate atmosphere and stunning architecture. If you're ever in London, be sure to check out Selhurst Park – you won't be disappointed!
Holloway – London
Did you know that Emirates Stadium in North London, England is the home of both Arsenal Football Club and Tottenham Hotspur Football Club? It's also a popular tourist destination for people who want to see a game live or check out the stadium's architecture.
Tottenham Hotspur Stadium in England is an amazing place to see a soccer (football) game. If you are a fan of Tottenham Hotspur or just want to experience a Premier League game, I highly recommend going to see a match at the new stadium. The atmosphere is electric and the team plays some of the best football in the world. Not to mention, the stadium is absolutely beautiful! Get tickets as soon as you can because they sell out quickly.
If you're an avid soccer fan and are planning on traveling to England to see a game, you'll definitely want to check out White Hart Lane Stadium. This historic stadium is home to the Tottenham Hotspur FC team, and has been around since 1899. It's located in the district of Tottenham in North London, and can accommodate up to 36,284 spectators. If you're lucky enough to snag tickets for a game at White Hart Lane Stadium, be sure to enjoy all the sights and sounds that this iconic arena has to offer!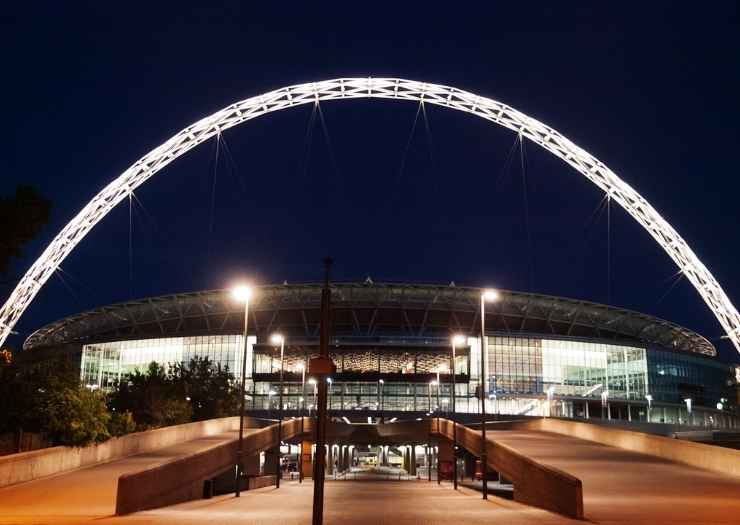 Wembley – London
Wembley Stadium is a, modern stadium in northwest London, England. It's the home of the English national football team, and hosts major tournaments and other events. This seater stadium has a seating capacity of up to 90,000 fans. It's the largest stadium in England.
Fullham – West London
If you're a fan of football (soccer), then you'll definitely want to check out Stamford Bridge in London, England. It's the home stadium of Chelsea Football Club, and it's absolutely massive! There's no other word for it – the place is huge. You can walk around the entire perimeter and still not see everything. If you're lucky enough to get tickets to a game, be prepared for an incredible experience. The fans are absolutely crazy, and they make sure that their team knows it! If you're not a fan of football, then I'd still recommend visiting Stamford Bridge just to see this architectural masterpiece. It's truly amazing.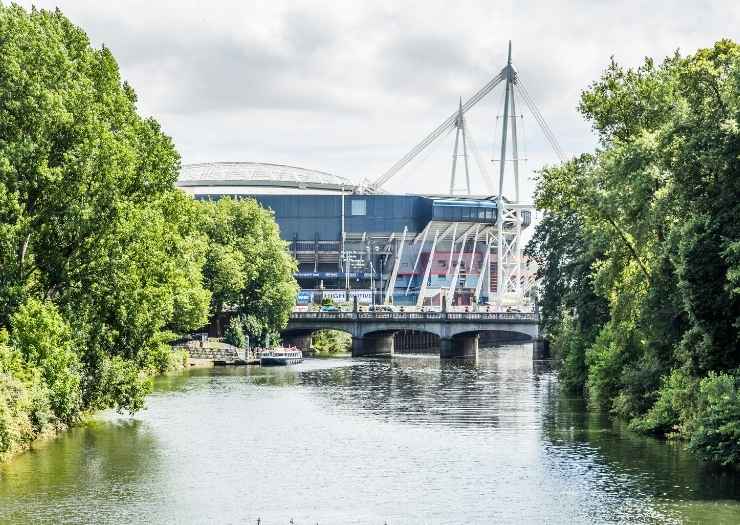 Wales
England's Millennium Stadium is one of the most iconic sports stadiums in the world. It has been the home of Welsh rugby and soccer, as well as numerous other events, since it opened in 1999. The massive stadium can seat over 73,000 fans, making it perfect for major sporting events and concerts. It held the Rugby World Cup in 2015 and the Summer Olympics in 2012. If you're lucky enough to be in England when there's a game or show at the Millennium Stadium, make sure to check it out!
If you love european football, England is definitely the place to be. Not only are they home to some of the best stadiums in Europe, but they also host some of the top international matches year after year. So if you have a chance to catch a game while you're in town, don't miss out! We hope you enjoy your time here – go team England!
FOLLOW US ON SOCIAL MEDIA
Don't forget to invite your friend's to our Facebook groups! We would also love to see your vacation pictures!