Festival of the Arts Oklahoma City is Coming!
If you're looking for something fun and cultural to do this fall, Oklahoma City has got you covered! The Festival of the Arts is coming up, and it's sure to be a blast. There will be tons of activities and performances for all ages, so mark your calendars and get ready for a great time. Keep reading for more information on what to expect at this year's Festival of the Arts Oklahoma City. Click Here for a full list of vendors. Festival of the Arts welcomes 750,000 visitors each year and this year Festival of the Arts celebrates its 57th anniversary this year!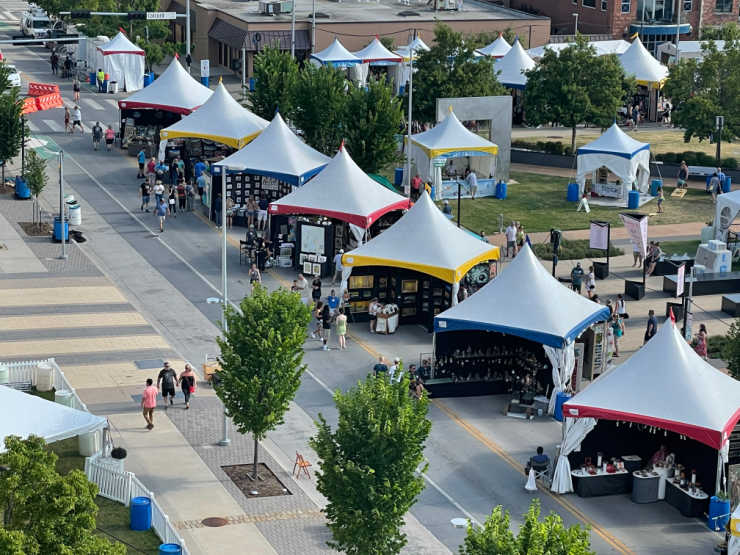 Over 550 visual artists from across the nation jury for one of the highly coveted 144 spaces in the Festival. There are 12 mediums in the show, ranging from two- dimensional oil and water-based paintings to three-dimensional sculptures.
Three stages will provide non-stop entertainment for festival-goers. More than 200 performers of all ages will perform at Festival.
Did you know that Festival of the Arts is a green event? For over 10 years, they have partnered with the Go Green committee to ensure that they are a sustainable festival. Only compostable or recyclable materials are used at every food location, and they are proud to say they are one of the largest eco-conscious events in the United States! Help them in doing your part by utilizing the recycling and composting receptacles across Festival grounds. And if you have any questions, look for the friendly Go Green Ambassadors that will be around for assistance!
FESTIVAL DATES:
April 25th-April 30th
Where does the Festival of the Arts Take Place:
Festival of the Arts Oklahoma City takes place in downtown OKC's Bicentennial Park.
FESTIVAL HOURS
11 a.m. – 9 p.m. Tuesday – Saturday
11 a.m. – 6 p.m. Sunday
HOW TO GET THERE:
From I-40, take the Downtown/Shields exit. The Festival is at Bicentennial Park, on Walker between Colcord and Couch, and on the City Hall lawn. When traveling to the festival please note that Walker will be closed between Main Street and Robert S. Kerr Avenue.
Parking will be available in the Arts District Garage located just south of City Hall, as well as the lot located at 444 West Reno.
Paid parking is also  available in lots and garages located throughout downtown Oklahoma City. There is also limited street parking located around the perimeter of the event.
Parked far? No problem! OKC Streetcar will be free of charge April 25 – 30, 2023. The Library stop on the Downtown loop faces the east entrance to Festival grounds! 
The MAPS 3 Modern Streetcar, known as the Oklahoma City Streetcar or OKC Streetcar, links important districts in and around downtown Oklahoma City. The streetcar will stop at 112 N. Hudson Ave, right next to Festival grounds on the east side. For detailed information, visit the link below.
IMPORTANT DATES
Angels & Friends Celebration
– April 27, 5:30pm -8:30pm., Bicentennial Park
– Arts Council OKC's biggest fundraising event of the year.
Festi-First
– April 25th, 8:00am – 11 a.m., Bicentennial Park
– Festival's exclusive early buying program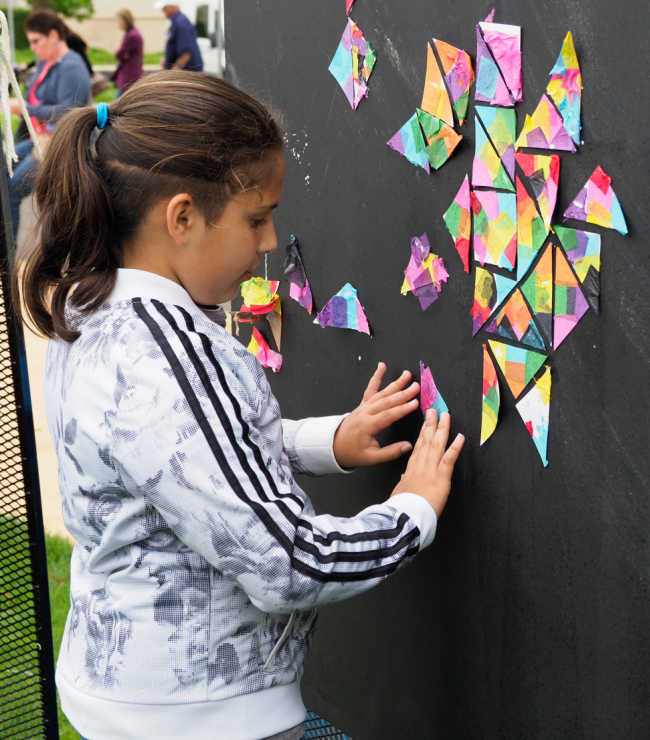 Festival of the Arts Oklahoma City Activities
The Children's Area offers fun and excitement for the entire family. The Children's Art Field provides hands-on art activities for children ages 3 to 12 for a $3 admission. Pottery Place is a popular Festival activity that offers children and adults the opportunity to create their own work of art. And we're excited to announce the return of Face Painting and the Young at Art Mart!
Make sure to visit the Youth Art Sale April 29 from 11 a.m. – 5 p.m. to see the next generation of Oklahoma artists! The Youth Art Sale provides a unique opportunity for talented artists ages 8 – 18 to sell their masterpieces in an environment similar to the professional artists at Festival.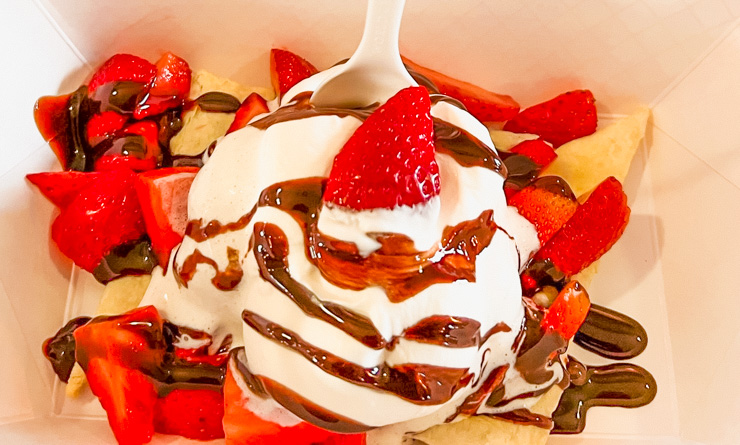 Festival of the Arts Food
 International Food Row offers delectable treats, ranging from the traditional to the unique, from 27 vendors. Old favorites return to Festival, like Indian Tacos, Wondervan Pops, and Strawberries Newport.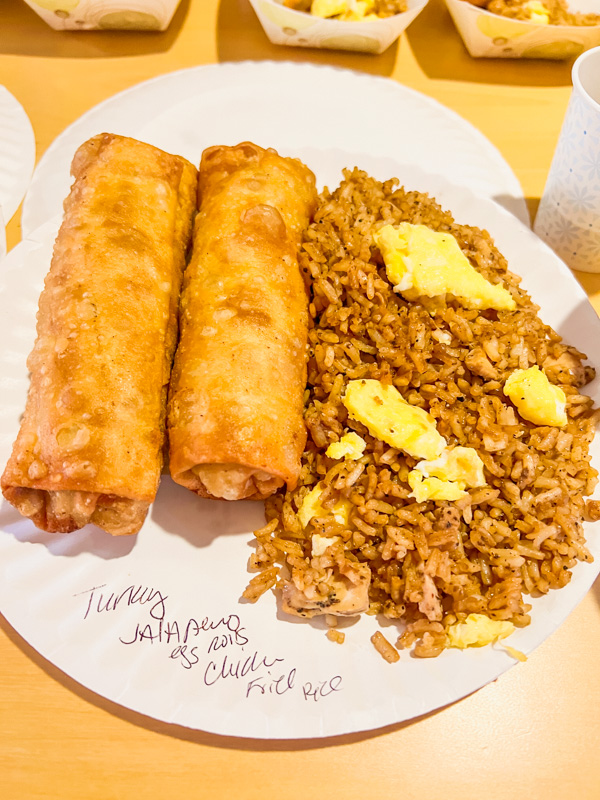 2023 Festival of the Arts Food Vendors
A Sweet Hot Mess
Austrian Alpine Strudel Haus
Big Biang Theory
Brew Boys BBQ
Gilty Pleasure
Guiltless Concession
Indian Tacos
Jola's Kitchen
LT's Gold Done Funnel Cakes
Lucky Lucky Dumpling Co.
Metro Minis
Mustard's Last Stand
Oh My Gogi
Rodney & Lisa's Pizza
Rika's Botanas
Snow S'more
Strawberries Newport
Tad's Bodacious Burritos
Taste of Soul Giant Egg Rolls
The Bayou
The Parthenon
Zero Tolerance Coffee & Chocolate
2023 Festival of the Arts Food Carts
Boomtown Creamery
Dippin' Dots
Freeze and Squeeze
Klondike Craigs
Nutworks
Rodney & Lisa's Fancy Apples
Split Top Dogs
Wondervan Pops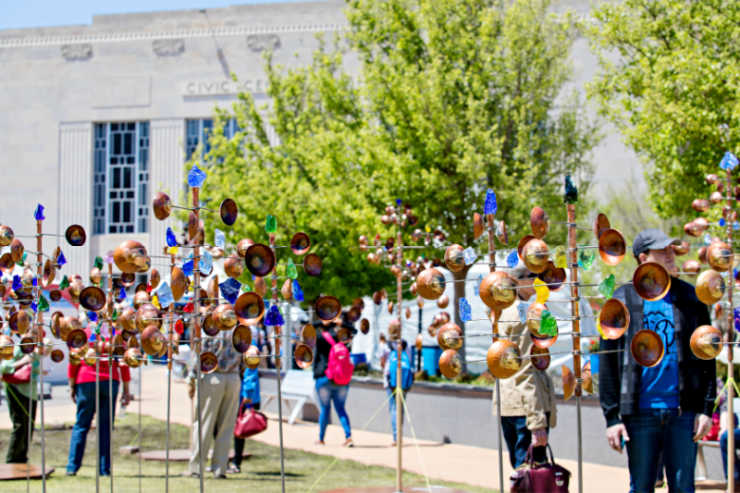 Sculpture Park
Sculpture Park exhibits large-scale works in bronze, stone, marble, and mixed media. The park will be spread out across the center of Bicentennial Park. The main tent is located on the Northeast corner of the park.
Check out some of the other fun things to do in Oklahoma here.
No Pets: Festival of the Arts Oklahoma City is not pet friendly. Please leave all pets at home.
FOLLOW US ON SOCIAL MEDIA
Don't forget to invite your friend's to our Facebook groups! We would also love to see your vacation pictures!