Festival of the Arts Oklahoma City is Coming!
If you're looking for something fun and cultural to do this fall, Oklahoma City has got you covered! The Festival of the Arts is coming up, and it's sure to be a blast. There will be tons of activities and performances for all ages, so mark your calendars and get ready for a great time. Keep reading for more information on what to expect at this year's Festival of the Arts Oklahoma City. Click Here for a full list of vendors. Festival of the Arts welcomes 750,000 visitors each year and this year Festival of the Arts celebrates its 56th anniversary this year!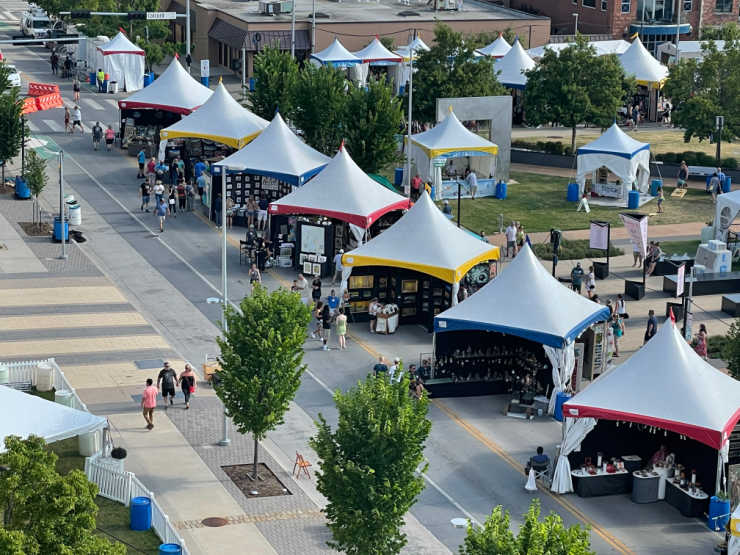 Over 550 visual artists from across the nation jury for one of the highly coveted 144 spaces in the Festival. There are 12 mediums in the show, ranging from two- dimensional oil and water-based paintings to three-dimensional sculptures.
Three stages will provide non-stop entertainment for festival-goers. More than 200 performers of all ages will perform at Festival.
Did you know that Festival of the Arts is a green event? For over 10 years, they have partnered with the Go Green committee to ensure that they are a sustainable festival. Only compostable or recyclable materials are used at every food location, and they are proud to say they are one of the largest eco-conscious events in the United States! Help them in doing your part by utilizing the recycling and composting receptacles across Festival grounds. And if you have any questions, look for the friendly Go Green Ambassadors that will be around for assistance!
FESTIVAL HOURS
11 a.m. – 9 p.m. Tuesday – Saturday
11 a.m. – 6 p.m. Sunday
IMPORTANT DATES
Angels & Friends Celebration
– April 16, 7 – 10 p.m., Bicentennial Park
– Arts Council OKC's biggest fundraising event of the year.
Festi-First
– April 19, 7:30 – 11 a.m., Bicentennial Park
– Festival's exclusive early buying program
Opening Ceremony
 – April 19, 11 a.m., Bicentennial Park, Main Stage
 – Emcee Lucas Ross, performance by Edgar Cruz, and appearance by OKC Mayor David Holt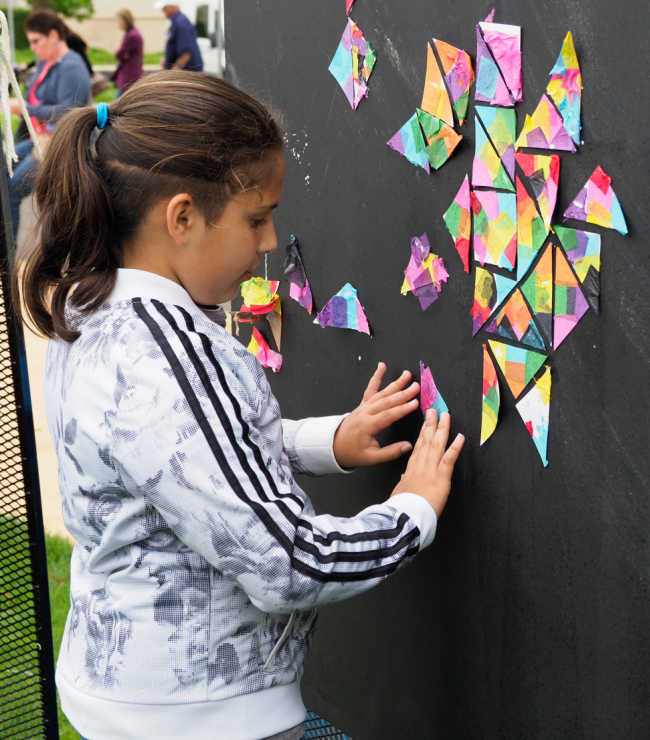 Festival of the Arts Oklahoma City Activities
The Children's Area offers fun and excitement for the entire family. The Children's Art Field provides hands-on art activities for children ages 3 to 12 for a $3 admission. Pottery Place is a popular Festival activity that offers children and adults the opportunity to create their own work of art. And we're excited to announce the return of Face Painting and the Young at Art Mart!
Make sure to visit the Youth Art Sale April 23 from 11 a.m. – 5 p.m. to see the next generation of Oklahoma artists! The Youth Art Sale provides a unique opportunity for talented artists ages 8 – 18 to sell their masterpieces in an environment similar to the professional artists at Festival.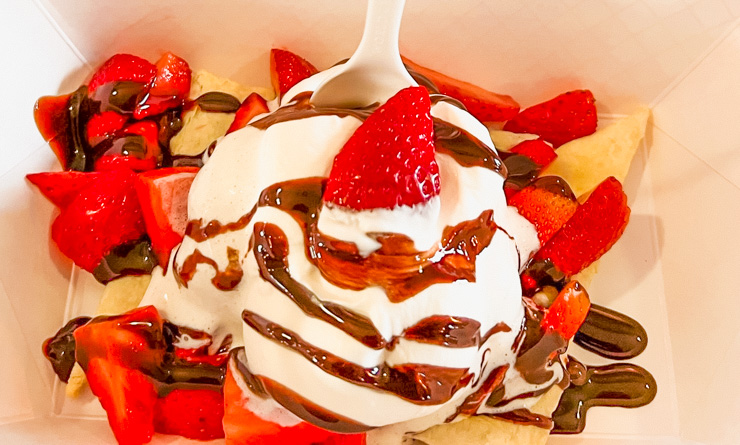 Festival of the Arts Food
 International Food Row offers delectable treats, ranging from the traditional to the unique, from 27 vendors. Old favorites return to Festival, like Indian Tacos, Wondervan Pops, and Strawberries Newport. New additions include Tom and Chee and The Bacon Habit.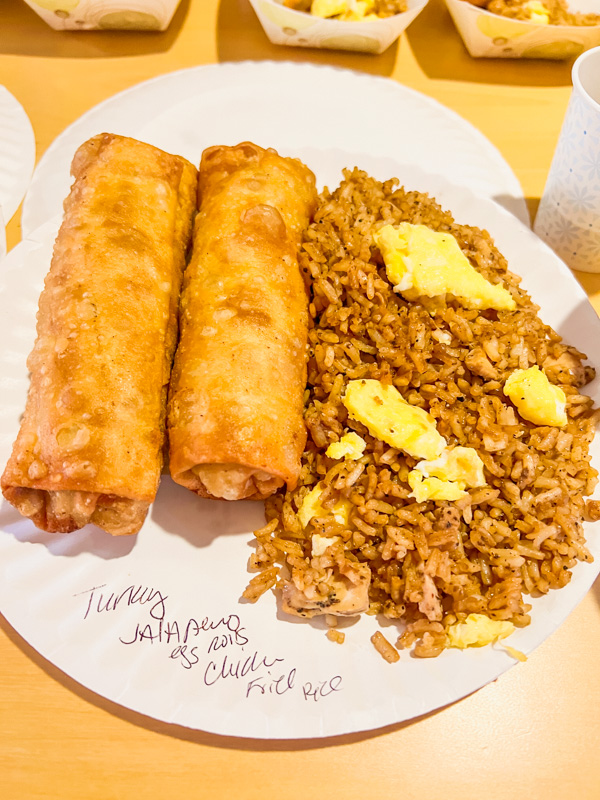 Featured Artist:
The Featured Artist this year is M. Robinson! M. Robinson is the collaborative artwork of Mary Ann and Michael Robinson Holmes. Outside of his usual work, Michael developed an abstract line of work, which is known as M. Robinson (from Michael Robinson Holmes). Ann met Michael in 2009, he introduced her to his painting techniques, and they have been collaborating ever since. Michael and Mary Ann begin their work by building boxes with cherry wood. Then they layer modeling paste, gesso, and vibrant high viscosity paints onto the piece. After the piece cures, they deconstruct the painting by sanding layers off, revealing the tinted modeling paste and gesso in selected areas. They finish the piece with epoxy that creates a glass-like finish.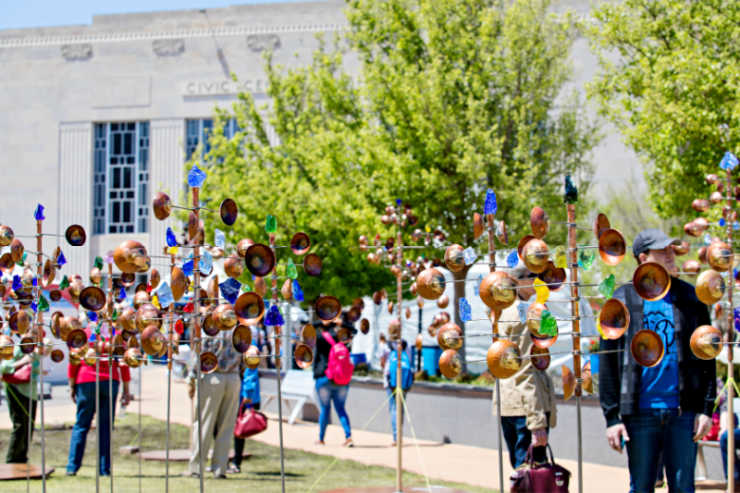 Sculpture Park
Sculpture Park exhibits large-scale works in bronze, stone, marble, and mixed media. The park will be spread out across the center of Bicentennial Park. The main tent is located on the Northeast corner of the park.
Check out some of the other fun things to do in Oklahoma here.
FOLLOW US ON SOCIAL MEDIA
Don't forget to invite your friend's to our Facebook groups! We would also love to see your vacation pictures!