RV Camping – What You Need to Know
If you're new to the RV camping life you may not know what to expect. What do I need to take? Where do we park our RV? Where do we dump the waste from the RV? These are just a few of the questions you may have. I'll try to answer some of your questions here.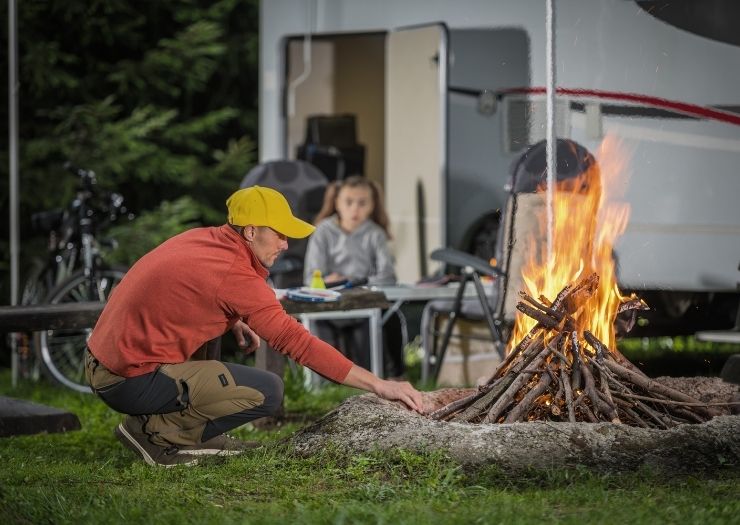 RV Camping Close to Home:
We have been in a rental RV a couple a times. While it was nice being able to enjoy the RV without the commitment. It was also inconvenient when we wanted to just pack up a RV and go. So now that we have a Pop Up Camper we can go whenever we want. Now to decide where to go.
For our 1st trip we wanted to take a quick trip that was close to home. That way if anything went wrong or we overlooked something important to bring, our home was close by. Plus if you are like us you tend to overlook things in your own area. I recommend checking out what State Parks are nearby. I know Oklahoma has a great website that has all that information for you! You can also reserve camping spots on that site as well. KOA is another great place to camp with your RV. Most of them have all the amenities that you need to have a great time!
If you are looking for places to camp that are free. You should look at Freecampsites. They will show you all the free camping areas near you. These spots may be primitive (no electric or water) so make sure to check that out before you leave!
RV Resorts: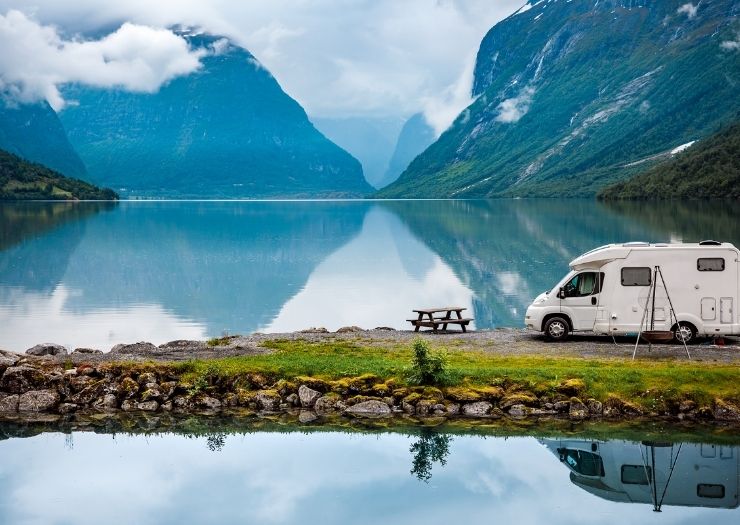 Now if RV Glamping is more your speed, you need to look into RV Resorts. We have stayed at a RV Resort that had a luxury pool area with a hot tub and bath house. It also had a game room with board games and a little reading nook. Most will even have washers/dryers so you can have clean clothes if you don't want to pack a ton of clothes. Just pack clothes that will match multiple items so you never have to wear the same outfit twice! If you're glamping you may also want to invest in a good motorhome tv.
We want to take a trip that is close to home but far enough away to "get away". Texas is great option for us. Plus there is a nice selection of RV Resorts in Texas. RVshare also has a great list of RV resorts all over the United States to choose from.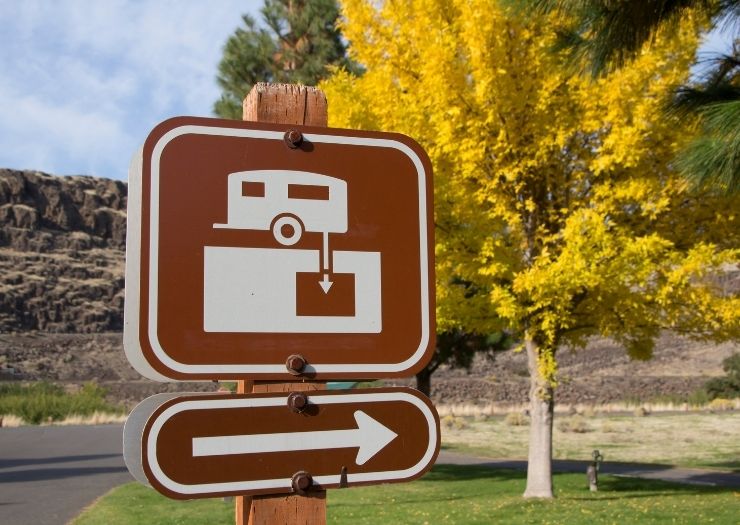 RV Dump Station:
Now for the thing that no one wants to talk about. How do you get rid of the waste in your RV. Most Campsites that have RV sites will have a place for you to dump it . But what do you do when you were out out in the middle of nowhere camping? Now you are heading home and need to dump your waste. Most RV dealerships will have a dump station. Make sure to call ahead to get the details. You can also download the Cruise America app. It can show you all the RV dump stations near you.
RV Etiquette: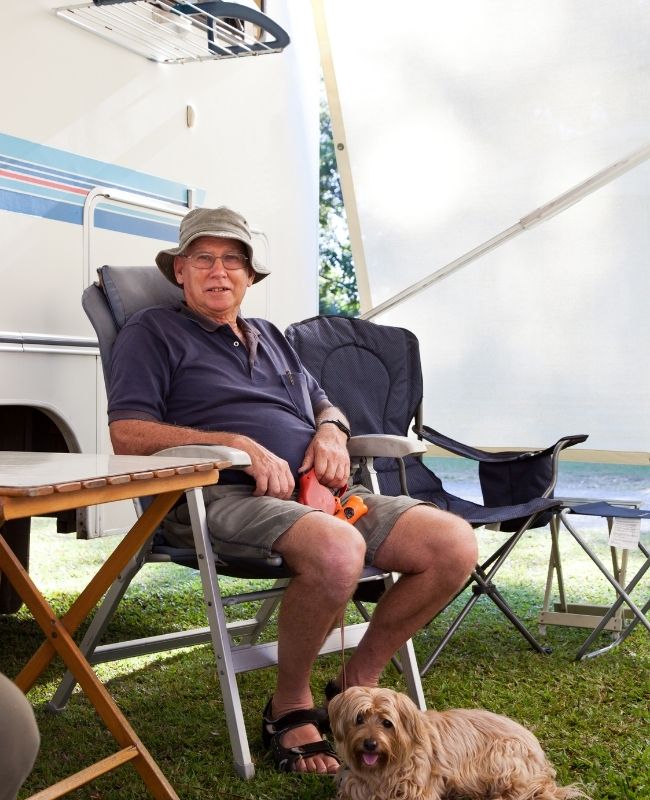 You should always be considerate of others camping around you. It's not just doing the simple things like keeping the music or tv from getting to loud or respecting the curfew hours. It also should include things like picking up after your dog goes to the bathroom. Making sure your kids respect other people's campsites. A lot of people may not like having kids walk through their site to get somewhere. Picking up your trash should be a given but you would be surprised at what people DON'T do. A good rule is to always leave the campsite in better shape than when you got there.
Check out our other RV camping related articles:
How I Earn Free Camping Gear:
Your're probably thinking yeah right, there is no way I can earn free camping gear. That's ok I was skeptic too, til my mom was like no this works! I mean who is going to tell mom she is wrong? So While you're looking at Oklahoma Waterfalls check this out too.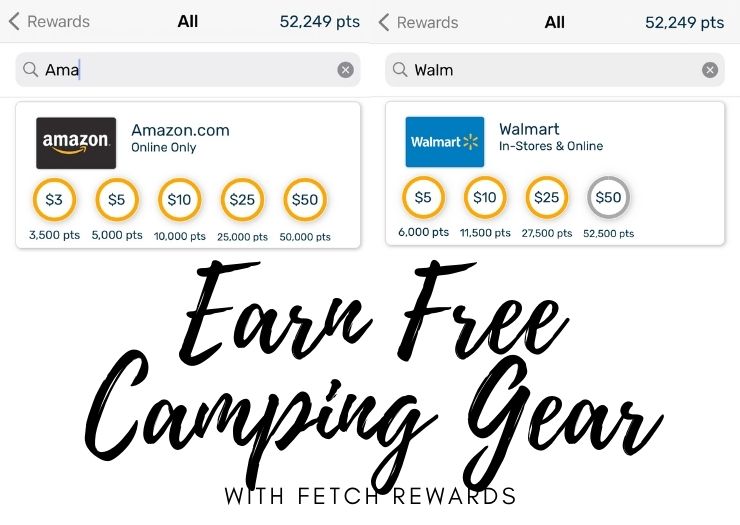 So basically all you need to do is download the Fetch Rewards app and enter the code: EF9PC and scan any grocery, hardware store, pet store or gas receipt within 7 days and you will get a bonus of 2,000 points. Grocery receipts can be up to 14 days old. You will get points for every receipt you scan and bonus points for certain brands. Then you can redeem those points for FREE gift cards like Amazon, Walmart, Cabelas and many more! As you can see I have enough points in my account right now to redeem for a FREE $50 gift card!