$50 Amazon Giveaway to for Camping Supplies
We're doing an Amazon Giveaway. That's right one lucky fan is going to win a $50 Amazon Gift Card to use towards Camping supplies or whatever they need.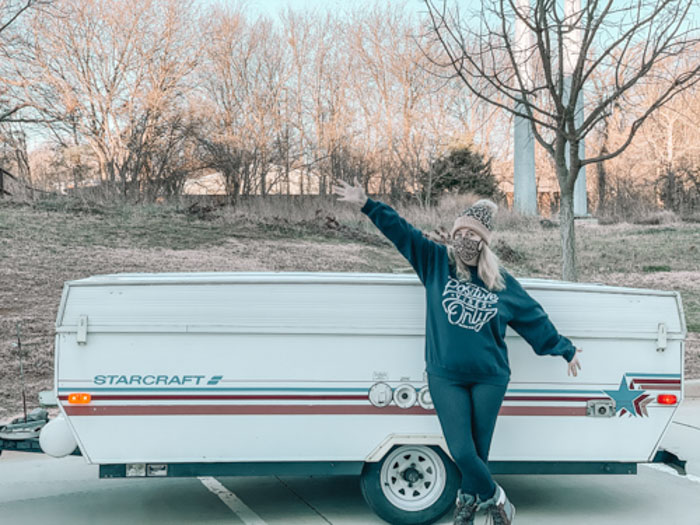 We are so excited that our pop up camper is getting done and let me tell you we have spend so much money decorating our camper from Amazon.
All you have to do is enter the Amazon Giveaway via the widget below. NOTE: We will be verifying entries when we choose a winner. You may enter once or do all the entries to better your chances to win. Winners will be announced on March 8th 2021 via the widget so check back then for the winner. Winners will also be emailed and will have 48hrs to claim their prize before we choose another winner so make sure you use your real email as we will only be using your email to verify the winners nothing else. U.S. Only!!!!
There are 2 MANDATORY entries. Like our Facebook page and Join our Facebook group! Everything else is just BONUS entries.
We hope you enjoy entering our Amazon Giveaway and Good luck! Before you leave, check out some of our great camping articles below.
FUN CAMPING POSTS:
How I Earn Free Camping Gear:
Your're probably thinking yeah right, there is no way I can earn free camping gear. That's ok I was skeptic too, til my mom was like no this works! I mean who is going to tell mom she is wrong? So While you're looking at Oklahoma Waterfalls check this out too.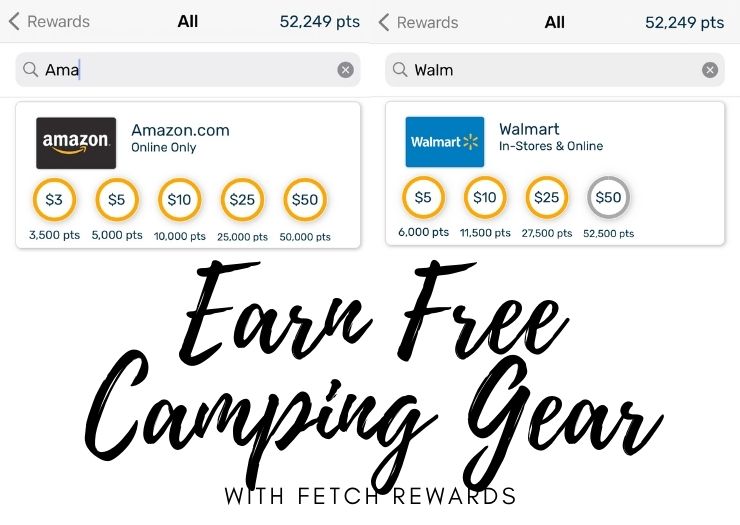 So basically all you need to do is download the Fetch Rewards app and enter the code: EF9PC and scan any grocery, hardware store, pet store or gas receipt within 7 days and you will get a bonus of 2,000 points. Grocery receipts can be up to 14 days old. You will get points for every receipt you scan and bonus points for certain brands. Then you can redeem those points for FREE gift cards like Amazon, Walmart, Cabelas and many more! As you can see I have enough points in my account right now to redeem for a FREE $50 gift card!