Deer Lake Cabins Ranch Resort
If you are looking for a quiet getaway on the lake. Deer Lake Cabins Ranch Resort is the place to go. They are located in Mt Vernon ,Texas which is only 4 hours from OKC. They have 18 vacation rentals located on 850 acres. So there is something for every size of family! Join Our Facebook page and Facebook group!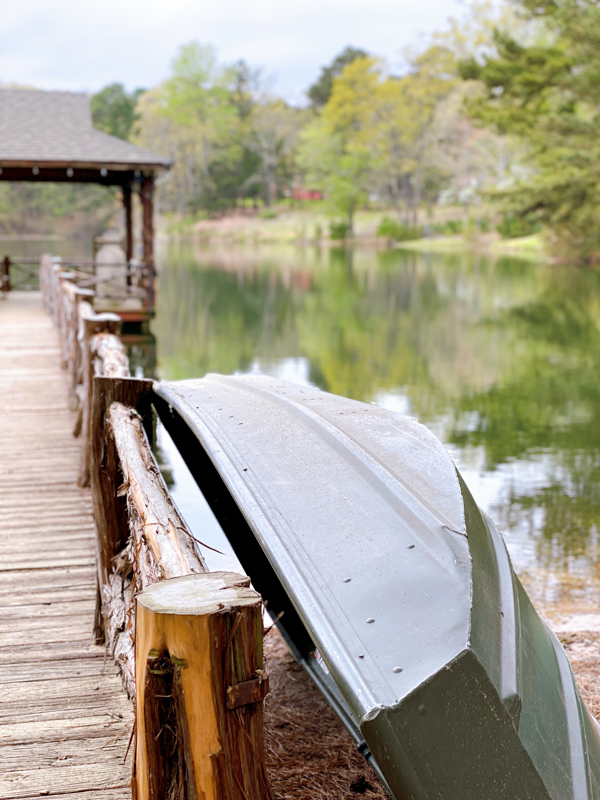 10 Lake Houses
10 Cabins
7 Honeymoon Suites
8 Ranch Homes
The Kangaroo Corner: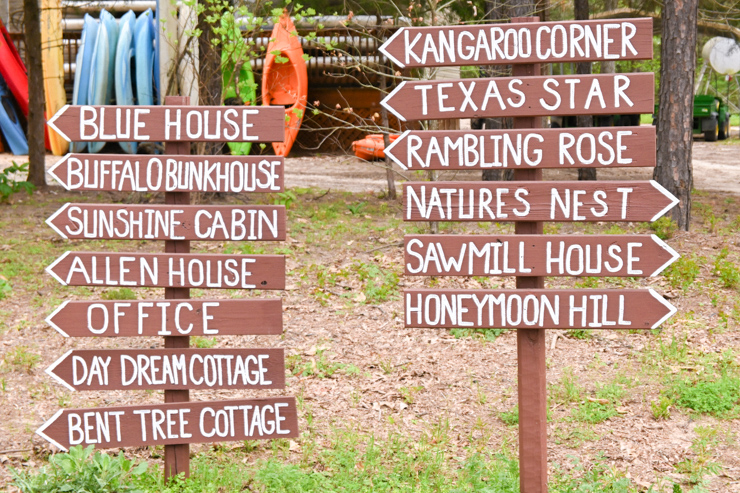 On our trip to Deer Lake Cabins Ranch Resort we stayed in the Kangaroo Corner. It sits right on the shore of Deer Lake. Kangaroo Corner has Australian theme decor and even has a kangaroo statue in the back! It will easily accommodate larger families and groups seeking style, comfort, and adventure. It is a 4 bedroom, 3 bath house on the Lake, and sleeps up to 11. Did I mention it has a Air Hockey Table!!!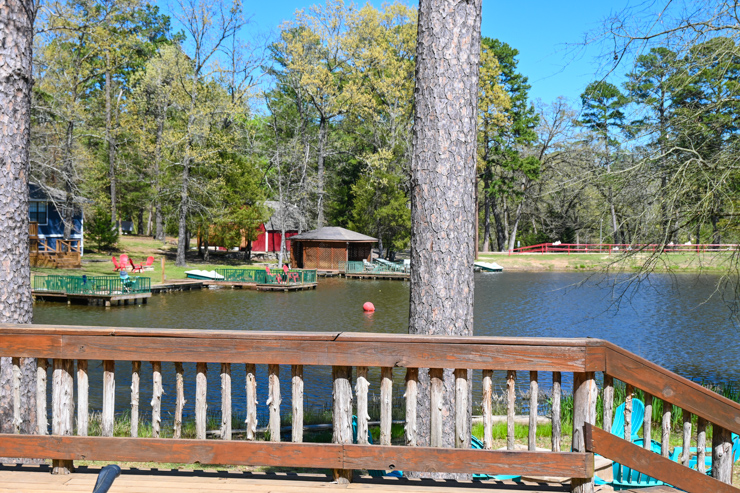 The views from the back deck are beautiful. It was so peaceful enjoying our coffee with that view. Just below the deck is the fire pit so make sure you have stuff for s'mores! It's also a great place to read or just relax.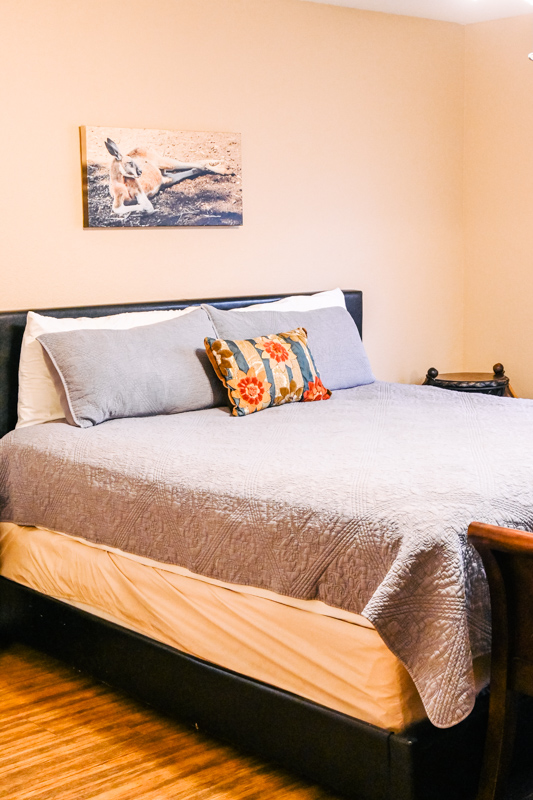 What it includes:
Linens
Towels
Air Conditioning/Heat
Cookware & Cooking Utensils
Dishes
Silverware
TV
Wireless Internet
Washer & Dryer
Dishwasher
Fire pits
DirectTV Satellite
DVD/VCR Players
Coffee Makers
Toasters
Baking Pans
Charcoal Grill
Hand & Bath Soaps
BARCATIONS TIP: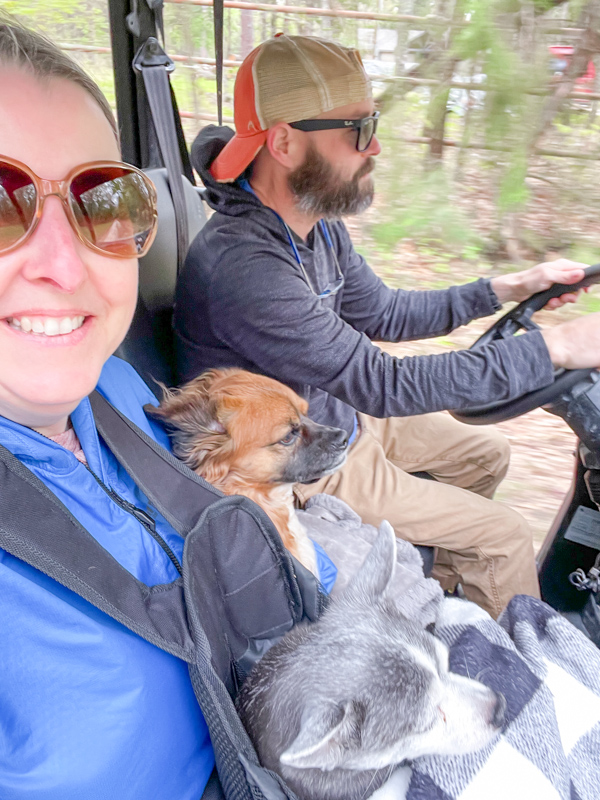 Of course your pets are welcome for a $35/pet per night fee for each visit. Each Cabin is limited to 2 pets per visit. To ensure the safety of everyone, pets are to be on a leash at all times when they are outside. On our visit we saw a couple of families that brought their animals with them. There are dogs on the property that live on the ranch. You will probably see them roaming around. Don't worry… they are extremely friendly!
The Perks: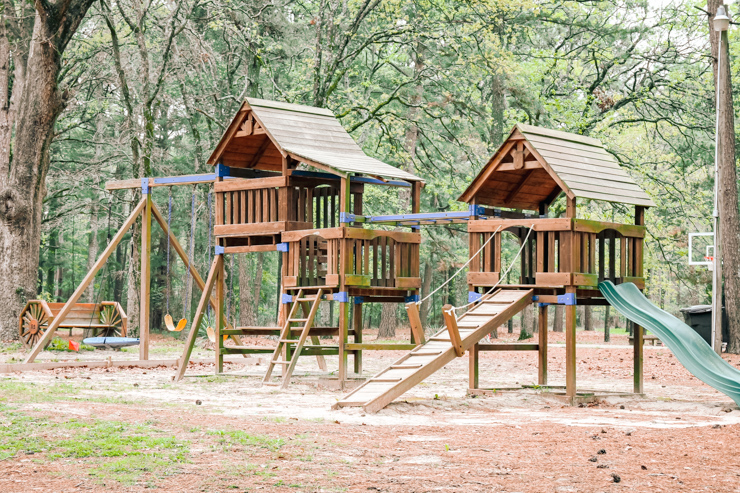 Most cabins & lake homes have access to free wifi. see specific accommodations for details.
For your convenience, most cabins, & vacation rental homes come equipped with their own washer, dryer, and dishwasher. see specific accommodations for details.
Each or their vacation rentals come equipped with a TV, along with DVD & VCR players, as well as DirectTV Satellite television.
For your convenience, all of their cabins, & vacation rental homes come fully equipped with a bed sheets & blankets, pillows, & towels. 
For your convenience, their cabins, & vacation rental homes come equipped with their own coffee maker along with filters.
They furnish the first two bundles of firewood for your stay.
Each vacation home is located inside of their private 800 + acre ranch, and comes with it's own private parking spaces.
What to Do: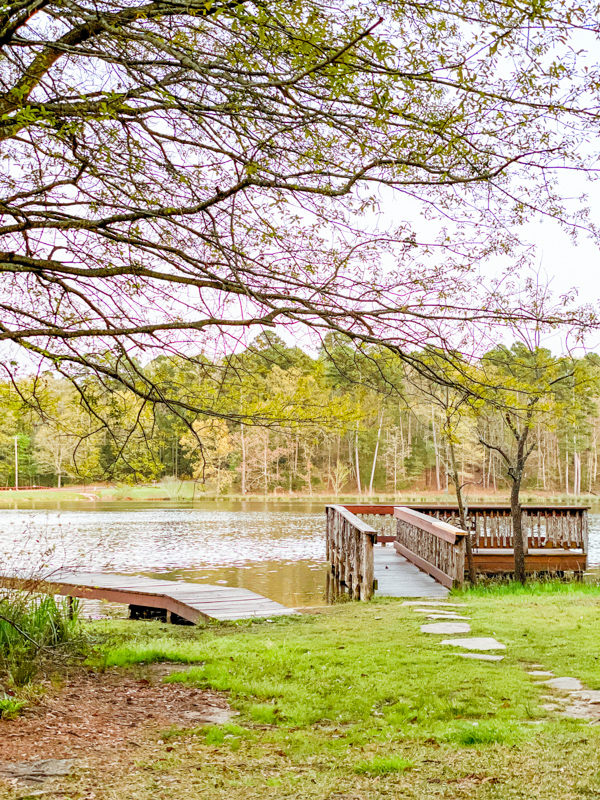 Deer Lake Cabins Ranch Resort offers a ton of activities right their property. There is enough to do that you won't even have to leave the resort. Here are just a few of the things that they offer:
Horseback Riding: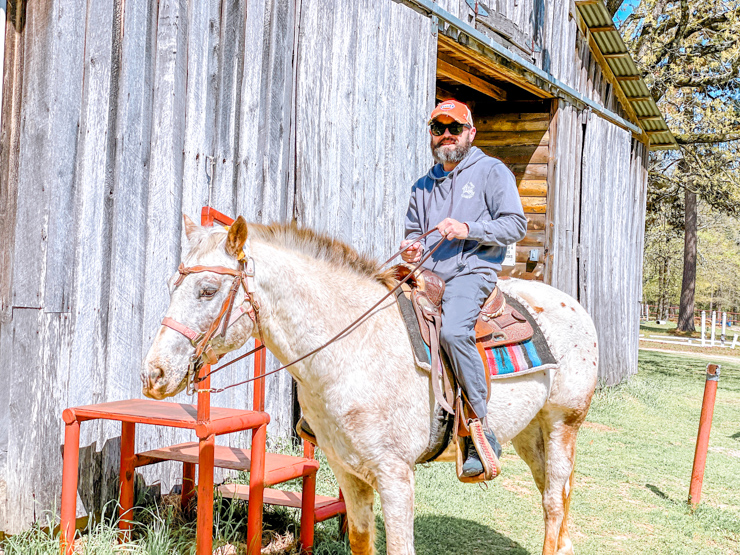 The trail horses at Deer Lake Cabins Ranch Resort are amazing. They will take you on an hour long trail ride that takes you along some beautiful trails. The trail horses are extremely gentle and pretty much just follow the leader. Definitely an amazing ride!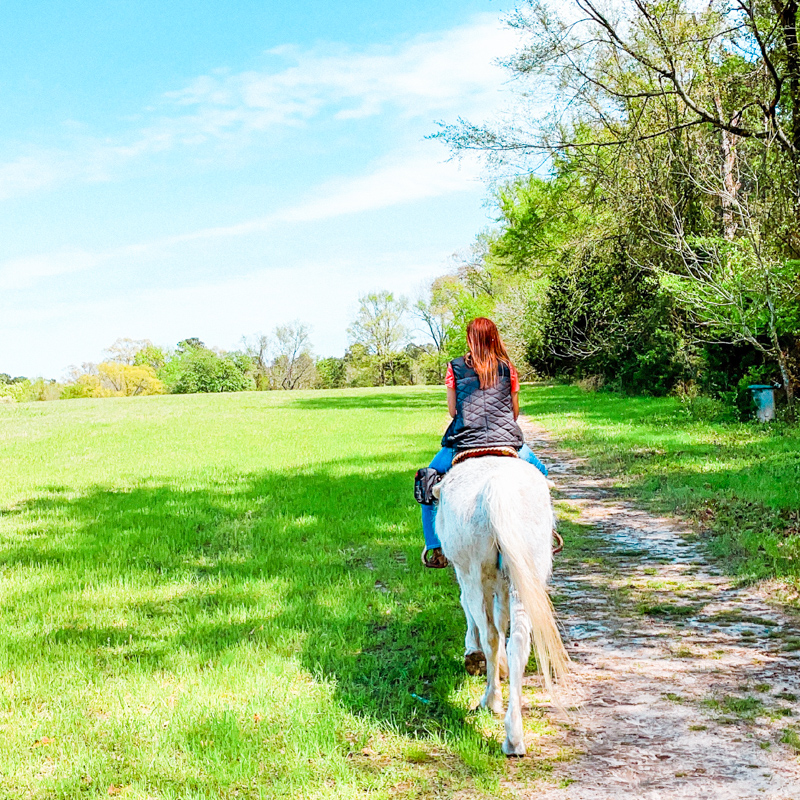 $45/rider for ages 8 and up.
1 responsible adult for every 2 minors
Minimum of 2 riders for each ride
18 and under must wear a helmet (provided)
No doubling up on horses
UTV Rentals: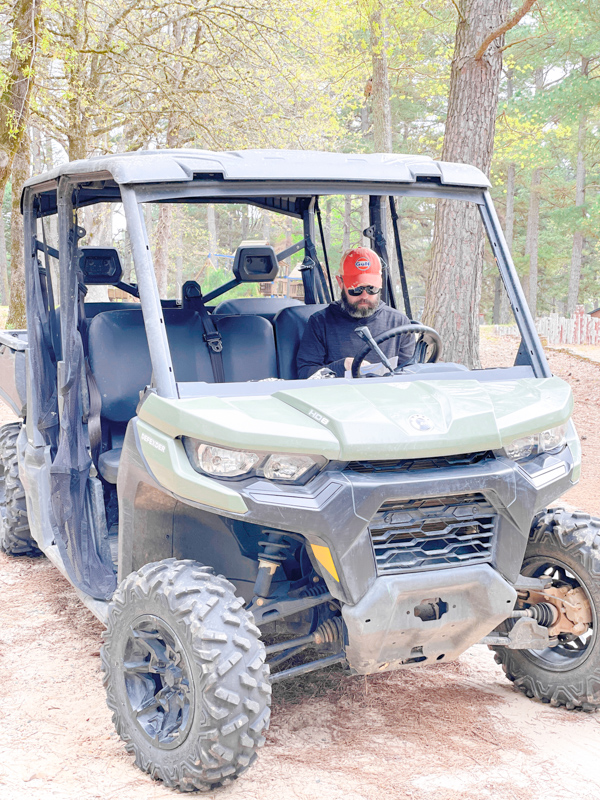 Exploring the ranch in the UTV was so much fun. There are plenty of trails with various skill levels. We spent about 4 hours driving around on their 15 miles of trails!. We even saw some deer! They were just hanging out in the meadow. So make sure to keep your eyes open. They offer 2 person, 4 person safari style, and 4 person covered John Deere Gators. Available to Rent for hourly, half day, full day.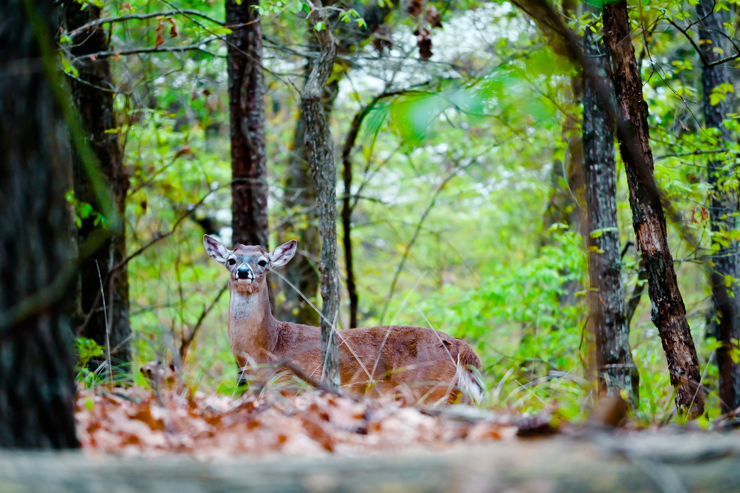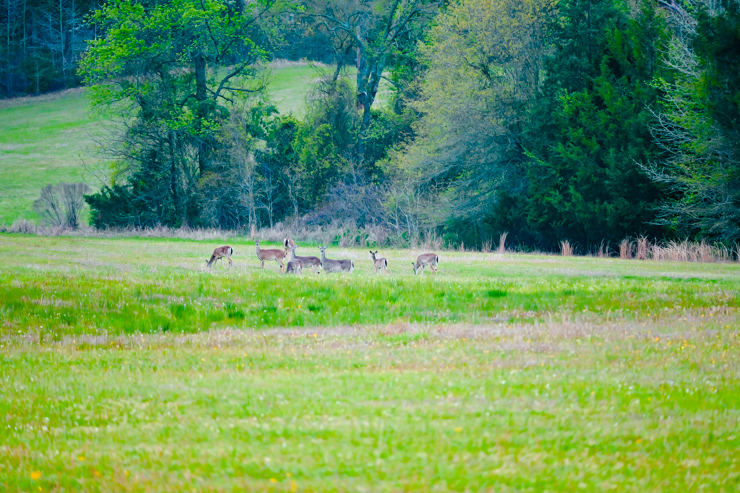 Fishing:
Deer Lake Cabins Ranch has bass, catfish, crappie, and brim in their private fishing lakes. You can either go out on the lake with one of their trolling motor fishing boats or you can fish from the docks that are right off the cabins! They also sell live bait at the office if you like to fish with live worms. The motor boats are available to rent for hourly, half day, full day.
We spent the afternoon on the lake and there are plenty of great places to fish! We decided to go to the far end of the lake and fish. Don't worry it's not that far…. There we found plenty of stumps and other places that the fish love to hide around. Plus just being out on the lake was so relaxing. Of course we won't talk about who caught the most fish!
Other activities: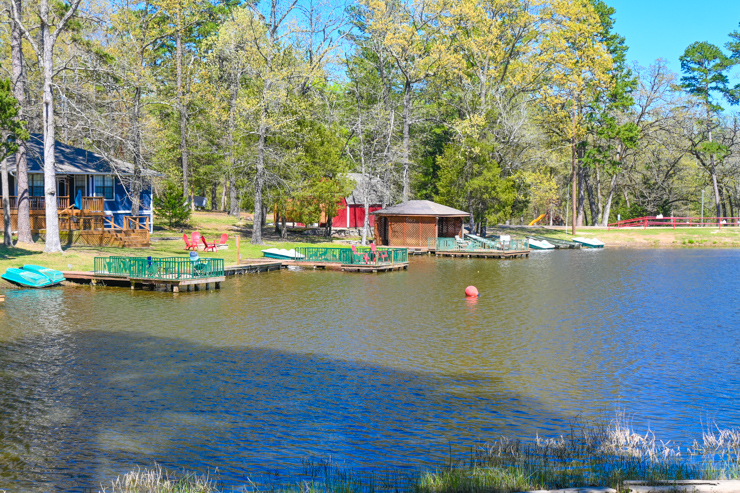 You can also enjoy swimming, paddle boating, riding stand up paddle boards, kayaks, and cruiser bikes, explore hiking trails, picnic areas, playgrounds, and more. There is something for everyone. The great part is everything is close by and most activities are within walking distance from the cabins. Check out the rest of their activities on their website.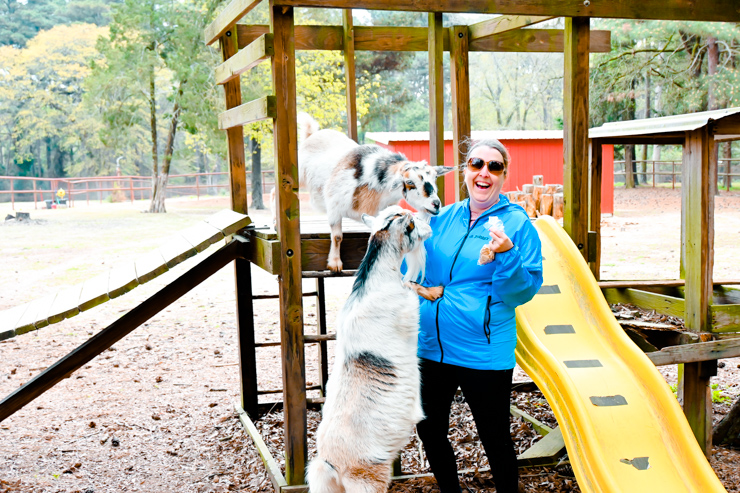 They even an area where you can pet the animals. There were some goats and sheep for us to play with! They loved the animal crackers we were given to feed them. Also there is a chicken coop that you can go look for eggs!
A few more tips: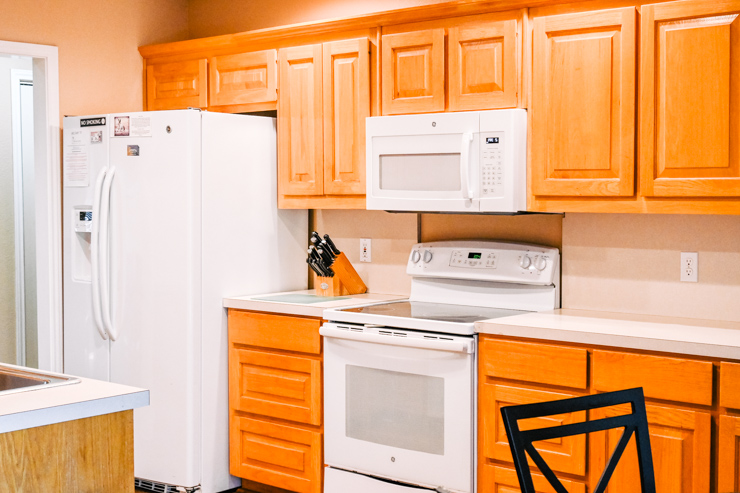 The Deer Lake Cabins office has a few grocery items if you find yourself in the need for some snacks. If you looking to cook meals while you are here and are worried about driving into town… It's only a 10 minute drive to the nearest grocery store. On the flip side of that if you don't want to cook while you are here… the nearest town in only 10 minutes away with plenty of restaurants to keep everyone happy!
Occupancy Rules:
They do follow strict occupancy limits on all of their cabins. Each Cabin has a listed occupancy limit on its description on this website. Any guest 2 years of age and older count towards the cabin occupancy.
Cancellation Policy:
Full refunds are provided on all Deposits when cancelled more than 45 days prior to arrival. Deposits are not refunded if reservation is cancelled with less than 45 days notice prior to arrival.
If reservation is cancelled with less than 14 days notice prior to arrival, you will still be responsible for the reservations full amount.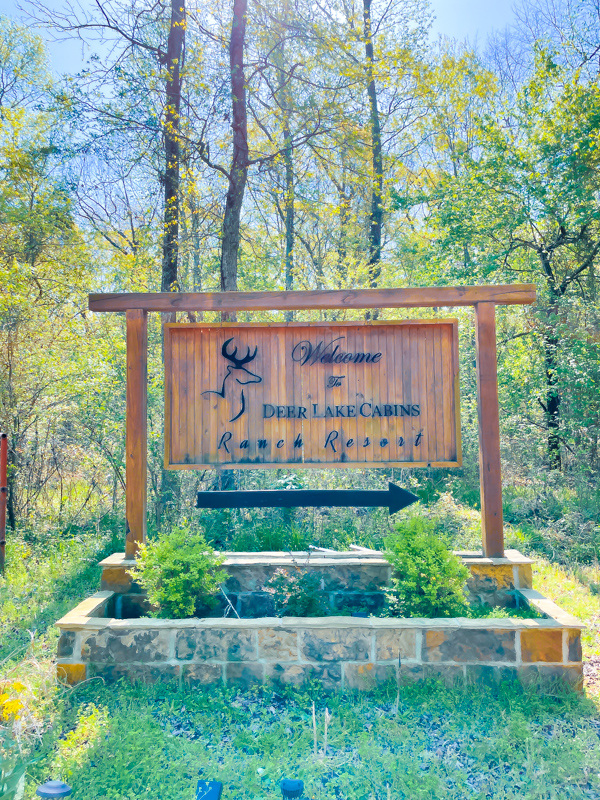 We had such a great time at Deer Lake Cabins Ranch Resort. I can't wait to go back with the rest of our family! It's a great place for the entire family. Make sure to add them to the top of the Must Visit lists!
More great places to visit in Texas: